More Movies Like Execution Squad (1972)
Watch these movies if you like Execution Squad (1972).
9 items, 214 votes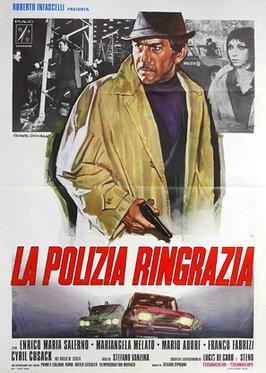 1
Confessions of a Police Captain (1971)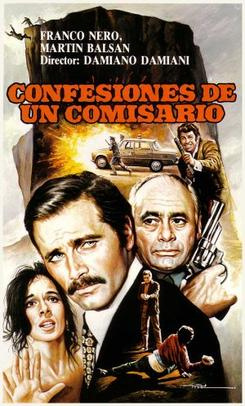 Starring:
Franco Nero, Martin Balsam, Marilù Tolo, Claudio Gora
Police Captain Bonavia (Balsam) arranges the release of a criminally insane prisoner, Michele Lipuma, who immediately sets about settling a score with a local construction magnate, Ferdinando Dubrosio.
2
Live Like a Cop, Die Like a Man (1976)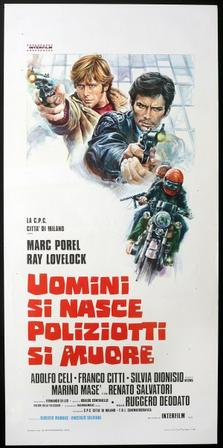 Starring:
Marc Porel, Ray Lovelock, Adolfo Celi, Franco Citti
Genres:
Action, Crime, Drama
Live Like a Cop, Die Like a Man (Italian: Uomini si nasce poliziotti si muore) is a 1976 Italian poliziotteschi crime film, directed by Ruggero Deodato and starring Marc Porel and Ray Lovelock.

Starring:
Gian Maria Volontè, Erland Josephson, Mario Adorf, Angelica Ippolito
Genres:
Crime, Drama, Thriller
I Am Afraid (Italian: Io ho paura) is an Italian crime film directed by Damiano Damiani.

Starring:
Luc Merenda, Mel Ferrer, Delia Boccardo, Michele Gammino
Genres:
Action, Crime, Drama
Three army officials—Major Antonio Lorusso, Colonel Giulio Scanni and General Eugenio Stocchi—are murdered but made to look as if they committed suicide.
5
Destruction Force (1977)

Destruction Force (originally titled La banda del trucido (The Numbskull's Gang), also known as Dirty Gang) is a 1977 Italian poliziottesco directed by Stelvio Massi.

Starring:
Laurence Fishburne, Tim Roth, Vanessa Williams, Andy Garcia
In 1934, Ellsworth "Bumpy" Johnson (Laurence Fishburne) is released from Sing Sing and returns to Harlem, where mobster Dutch Schultz (Tim Roth) asserts his control of the lucrative numbers game.
7
Cry of a Prostitute (1974)

Starring:
Henry Silva, Barbara Bouchet, Fausto Tozzi, Vittorio Sanipoli
Cry of a Prostitute (Italian: Quelli che contano, also known as Love Kills and Guns of the Big Shots) is a 1974 Italian gangster film directed by Andrea Bianchi.

Starring:
Tomas Milian, Henry Silva, Laura Belli, Gino Santercole
Genres:
Crime, Drama, Thriller
A bunch of thieves kidnap a boy in a red hoodie from his mother's arms.
9
The Lost Honor of Katharina Blum (1975)

Starring:
Angela Winkler, Mario Adorf, Dieter Laser, Jürgen Prochnow
Katharina Blum is an innocent woman who works as a housekeeper for a famous corporate lawyer, Hubert Blorna, and his wife Trude.