Movies You Would Like to Watch If You Like My Thoughts Are Silent (2019)
Movies to watch if you like My Thoughts Are Silent (2019).
12 items, 304 votes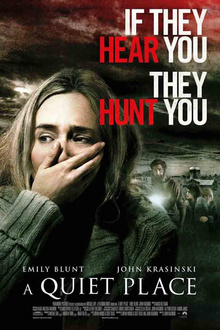 1
Everything Is Illuminated (2005)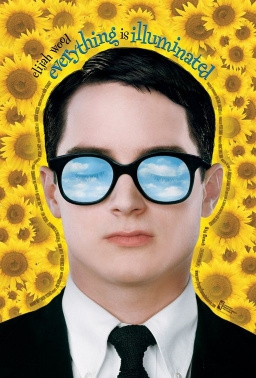 Starring:
Elijah Wood, Eugene Hutz, Boris Lyoskin, Jonathan Safran Foer
Jonathan Safran Foer (Elijah Wood), a young American Jew, goes on a quest to find the woman, Augustina, who saved his grandfather, Safran Foer, during the Holocaust in a small Ukrainian town called Trachimbrod that was wiped off the map when the Nazis liquidated Eastern European shtetls.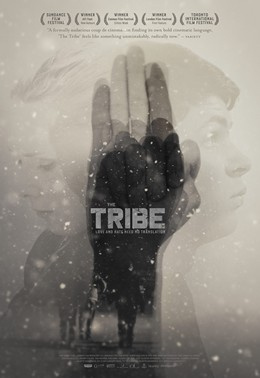 Starring:
Hryhoriy Fesenko, Yana Novikova, Rosa Babiy, Oleksandr Dsiadevych
A teenage boy, Serhiy, arrives at a boarding school for the deaf.

Starring:
Halldóra Geirharðsdóttir, Jóhann Sigurðarson, Juan Camillo Roman Estrada, Jörundur Ragnarsson
Genres:
Adventure, Comedy, Drama
Woman at War (Kona fer í stríð) is a 2018 Icelandic-Ukrainian comedy-drama film written, produced and directed by Benedikt Erlingsson, and starring Halldóra Geirharðsdóttir.

Starring:
Akhtem Seitablaev, Remzi Bilyalov, Dariya Barihashvili, Viktor Zhdanov
Crimean Tatars Mustafa and his son Alim clash after collecting the body of elder son Nazim, a casualty of the Russo-Ukrainian War.

Starring:
Andriy Rymaruk, Liudmyla Bileka, Vasyl Antoniak, Aykhan Hajibayli
Atlantis (Ukrainian: Атлантида) is a 2019 Ukrainian dystopian post-apocalyptic film directed by Valentyn Vasyanovych.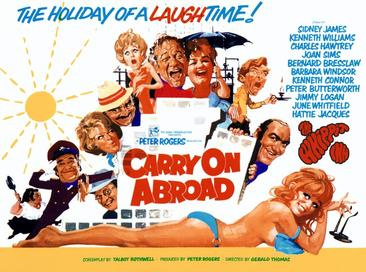 Starring:
Sidney James, Kenneth Williams, Charles Hawtrey, Joan Sims
The film opens with pub landlord and frequent holidaymaker Vic Flange (Sid James) openly flirting with the sassy saucepot widow Sadie Tompkins (Barbara Windsor) as his battleaxe wife, Cora (Joan Sims), looks on with disdain.

Starring:
Oleg Moskalenko, Vladimir Yamnenko, Aleksey Gorbunov, Ruslana Khazipova
Genres:
Adventure, Comedy, Drama
The protagonist, Herman has to come back to his native Donbass after years spent away. He has to look into the case of his brother's sudden disappearance.

Starring:
Volodymyr Abazopulo, Anatoliy Barchuk, Stanislav Boklan, Oleksandr Bystrushkin
In 1950, long after World War II has ended, a fight continues behind the newly drawn Iron Curtain: as the Ukrainians keep fighting Soviet forces, General Roman Shukhevych (Hryhoriy Hladiy) is forced by brutal circumstances to lead a guerrilla war as part of the Ukrainian Insurgent Army (UPA).
9
In the Tall Grass (2019)

Starring:
Laysla De Oliveira, Avery Whitted, Patrick Wilson, Will Buie Jr.
Genres:
Horror, Mystery, Thriller
Siblings Becky, 6 months pregnant, and Cal DeMuth travel to San Diego. They hear a young boy, Tobin, calling for help from a field of tall grass.

Starring:
Tamara Yatsenko, Irina Zayarmiuk, Grigory Masliuk, Olesya Zhurakivska
The film's thirteen segments explore the mid-2010s conflict between Ukraine and the Russian-supported Donetsk People's Republic.

Starring:
Dmitriy Tuboltsev, Stanislav Bzhezinskyi, Petro Mykytyuk, Vira Klymkovetska
In 2014 Russia's hybrid war against Ukraine turns hot. An engineer, actor, soccer coach and florist volunteer to fight on the front line.

Starring:
Evgeny Avdeenko, Vitalina Bibliv, Serhiy Detyuk, Orest Garda
Genres:
Drama, History, War
Myshko and Lev are fellow villagers.