More Movies Like the Young Cannibals (2019)
Movies similar to The Young Cannibals (2019).
30 items, 1034 votes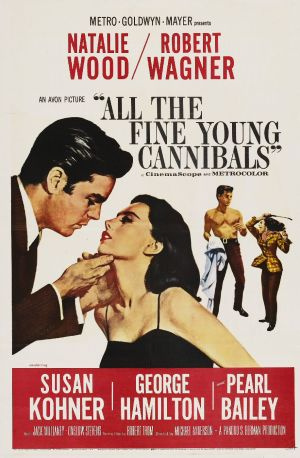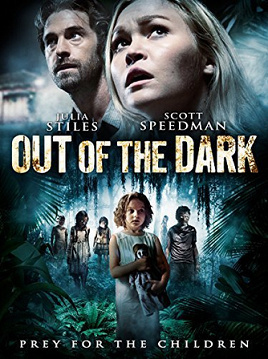 Starring:
Niamh Algar, Stephen Cromwell, Ged Murray, Gerry O'Brien
A couple on a trip through the Irish countryside find themselves hunted by a creature who only attacks at night.
2
Minutes Past Midnight (2016)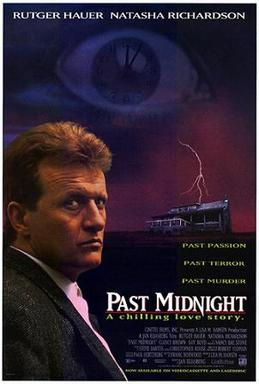 Starring:
Jason Flemyng, Barbara Steele, Mika Boorem, Owen McDonnell
As midnight falls, all manner of terror invades the Earth.

Starring:
Jeff Harding, Michael Fitzpatrick, Naomi Kaneda, Brad Powell
A film crew producing a rock music video decides to shoot at an abandoned factory above the snow line.

Starring:
John Saxon, David Emge, Amy Raasch, Edward Stevens
Part of a secret government eugenics project, crazed biochemistry professor Jones (John Saxon) committed terrible crimes on his college campus in the late 1960s before one of his colleagues burned the college to put a deadly end to his spree.

Starring:
Bryan Brewer, Cree Kelly, Allie Rivera, Thatcher Robinson
As part of a Cultural Anthropology Project, several college students embark on a weekend camping trip to research an urban-legend, The Rake.
6
Hellbound: Hellraiser II (1988)

Starring:
Doug Bradley, Ashley Laurence, Clare Higgins, Kenneth Cranham
In the past, British military officer Elliot Spencer is transformed into the Cenobite "Pinhead" after opening the Lament Configuration.

Starring:
Cooper Andrews, Kristina Arntz, Mackenzie Bateman, Bryan Batt
At the end of the previous film, Darlin', Peggy, and Socket Cleek joined the feral woman to live in the wilderness.
8
Hotel of the Damned (2016)

Starring:
Peter Dobson, Manuela Harabor, Oltin Hurezeanu, Florin Kevorkian
After a near fatal car accident, and stranded in the middle of nowhere, a group of travelers find themselves in an abandoned hotel deep in the Carpathian Mountains.
9
Bloodthirsty Butchers (1970)

An updated version of the Sweeney Todd legend, this melodrama tells the tale of a murderous barber, Sweeney Todd, who supplies raw meat for his neighbor, Mrs.

Starring:
Paul Burke, Jim Hutton, Julie Adams, Nehemiah Persoff
Arnold Masters (Jim Hutton) is a young man serving time in an institution for the criminally insane for a crime he did not commit.

Starring:
Dean Russell, Gary Kent, Tomi Barrett, John Batis
A middle-aged couple are hiking through the remote wilderness in the Sierra Nevada, when the wife becomes convinced someone is following them.

Starring:
Scot Williams, Ewen MacIntosh, Reece Noi, Lucinda Rhodes Thakrar
Genres:
Crime, Horror, Thriller
K-Shop is a gritty urban Sweeney Todd inspired horror set in a British Kebab Shop plagued by binge drinking culture.

Starring:
Lawrence Michael Levine, Kelsy Abbott, Adam Wingard, Hannah Hughes
The film is presented as an anthology of short horror films, built into a frame narrative which acts as its own short horror film.
14
Hunting Grounds (2015)

Starring:
Bill Oberst Jr., Miles Joris-Peyrafitte, David Saucedo, Jason Vail
After his wife dies, Roger forces his son Michael to go on a hunting trip in rural Washington with a family friend and Roger's brother-in-law.
15
All Girls Weekend (2016)

Starring:
Jamie Bernadette, Katie Carpenter, GiGi Calero, Sharron Calvin
Genres:
Action, Adventure, Horror
High school friends reunite after many years to spend a weekend in the mountains, but when everything goes wrong, there is no time for girl bonding.

Starring:
Peter Cushing, John Hurt, Alexandra Bastedo, Gwen Watford
In 1920s India, English clergyman Reverend Lawrence (Peter Cushing) is living a happy family life with his wife Harriet (Helen Cushing) and their adult son Simon (Don Henderson) until Simon is captured and possessed by a satanic cult.
17
Devil in the Dark (2017)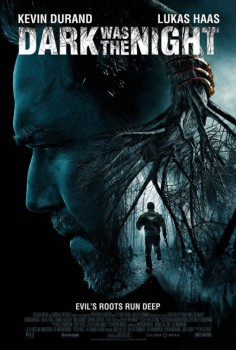 Starring:
Robin Dunne, Dan Payne, Daniel Cudmore, Briana Buckmaster
When estranged brothers Adam and Clint attempt to reconnect over a week-long hunting trip in remote Washington State, they find the tables turned by a mysterious presence lurking in the forest.

Starring:
Jeff Hatch, Maria Olsen, Chelsea Jurkiewicz, Anton Clark
The Crumbs are a rock band originating from Miami, Florida.

Starring:
Andrew Robinson, Clare Higgins, Ashley Laurence, Sean Chapman
Hellraiser is a horror franchise that consists of 10 films, a series of books, various comic books, and additional merchandise and media.
20
Cannibal Apocalypse (1980)

Starring:
John Saxon, Elizabeth Turner, Giovanni Lombardo Radice, Cinzia De Carolis
The film opens with a flashback to the Vietnam War, where Norman Hopper (Saxon) is bitten by a U. S.