More Movies Like They're Inside (2019)
14 items, 368 votes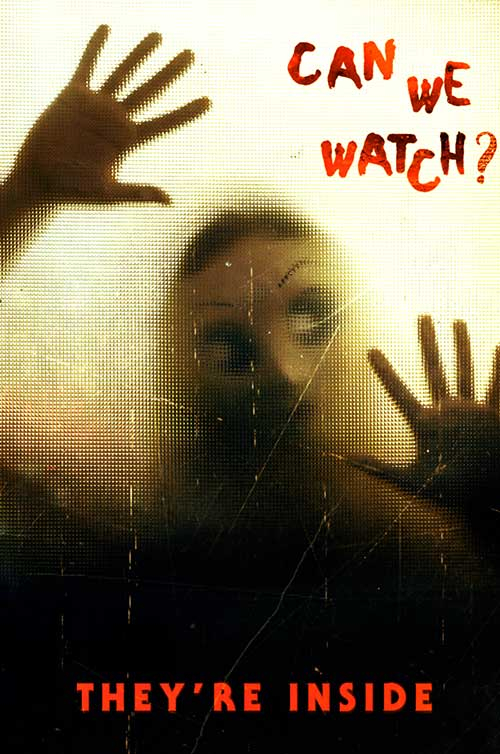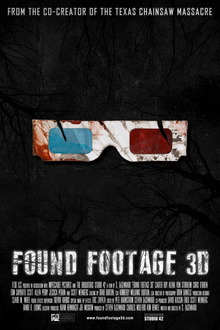 1
Found Footage 3D (2016)
Starring:

Carter Roy, Alena von Stroheim, Chris O'Brien, Tom Saporito

A group of filmmakers travel to a cabin in a remote part of Central Texas to film the first ever 3D found footage movie.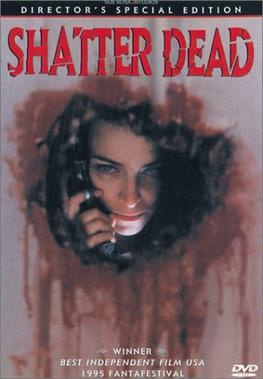 2
Shatter Dead (1994)
Starring:

Stark Raven, Flora Fauna, Daniel 'Smalls' Johnson, Robert Wells

The film opens with a scene of a woman having sex with an apparently female angel. No explanation is given in the film.


4
Reel Evil (2012)
Starring:

Jessica Morris, Kaiwi Lyman, Jeff Adler, Jamie Bernadette

Struggling filmmakers - Kennedy, Cory and James - finally catch the break they were looking for when they are hired to shoot a 'behind-the-scenes' documentary for a major studio production.

5
Heidi (2014)
Starring:

Samuel Brian, Joei Fulco, Joey Bell, Eva Falana

After discovering a mysterious doll in an attic, two high school friends are increasingly plagued by a series of disturbing and unexplained events.

6
Death Screams (1982)
Starring:

Susan Kiger, Martin Tucker, William T. Hicks, Jennifer Chase

During the last night of the carnival, several locals, including newly in-love couples Bob and Kathy, and Walker and Sheila waitresses timid blonde Lily and comely, nubile Ramona, along with her lover Tom, plus prankster Diddle and his girlfriend Sandy, decide to spend the night down at the river, where a double homicide occurred some nights before.

8
Santa Claws (1996)
Starring:

Debbie Rochon, Grant Kramer, John Mowod, Dawn Michelucci

The story is about a horror movie actress named Raven Quinn (Debbie Rochon).

9
Hollows Grove (2014)
Starring:

Mykelti Williamson, Lance Henriksen, Matthew Carey, Sunkrish Bala

Hollows Grove is a 2014 independent horror film and the feature film directorial debut of Craig Efros.

10
Gonjiam: Haunted Asylum (2018)
Starring:

Yoo Je-Yoon, Seung-Wook Lee, Ye-Won Mun, Ah-yeon Oh

Two teenage boys are recording their exploration of the abandoned Gonjiam Psychiatric Hospital, where rumor states that the director of the hospital killed all of the patients and went missing.

11
The Strangers: Prey at Night (2018)
Starring:

Christina Hendricks, Martin Henderson, Bailee Madison, Lewis Pullman

Ten years after the events of the first film, in a secluded trailer park in Kalida, Ohio, the three masked strangers — Dollface, Pin-Up Girl, and the Man in the Mask — arrive in a truck at night to a couple's trailer.

12
Always Watching: A Marble Hornets Story (2015)
Starring:

Alexandra Breckenridge, Chris Marquette, Jake McDorman, Doug Jones

The movie starts with Eli (Brendon Huor) fleeing through the woods with Jamie (Mickey Facchinello), who is holding a camera.

13
The Flesh and Blood Show (1972)
Starring:

Ray Brooks, Jenny Hanley, Luan Peters, Robin Askwith

An anonymous producer assembles a group of unemployed actors and actresses to be in a play, rehearsing in an abandoned theatre beside the sea.

14
In Memorium (2005)
Starring:

Erik McDowell, Johanna Watts, Levi Powell, Mary Portser

In Memorium is a demo EP by British doom metal band Cathedral, released in 1990 through Rise Above.