Tv Shows You Should Watch If You Like the Other Guy (2017)
Tv shows like The Other Guy (2017).
21 items, 622 votes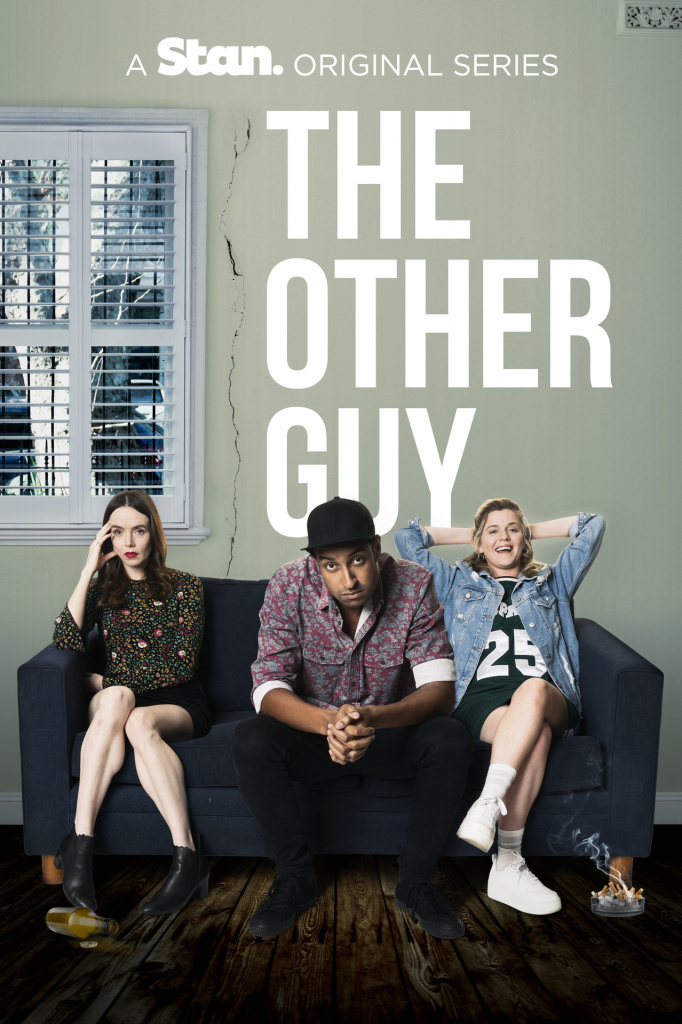 Starring:
Richard Roxburgh, Matt Day, Kate Box, Caroline Brazier
Criminal lawyer Cleaver Greene defends the indefensible - from bigamists to cannibals and everything in between.
2
Wonderland (2013 - 2015)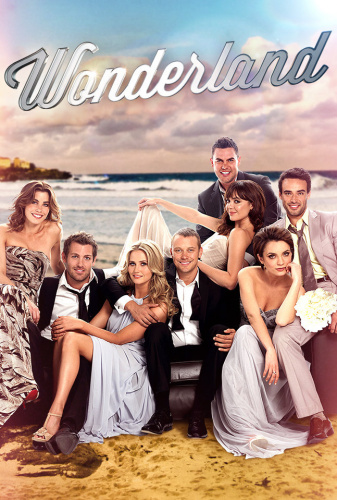 Starring:
Anna Bamford, Michael Dorman, Emma Lung, Tracy Mann
The lives of the residents living in a city apartment block in Sydney.

Starring:
Michaela Watkins, Tommy Dewey, Tara Lynne Barr, Nyasha Hatendi
A comedy series about a bachelor brother and his newly divorced sister living under one roof again.

Starring:
Rodger Corser, Ryan Johnson, Tina Bursill, Hayley McElhinney
A rising heart surgeon's life takes a turn he never expected and soon everything comes crashing down.
5
Remember WENN (1996 - 1998)

6
Gilmore Girls: A Year in the Life (2016 - 2016)

Starring:
Lauren Graham, Alexis Bledel, Scott Patterson, Kelly Bishop
Set nearly a decade after the finale of the original series, this revival follows Lorelai, Rory and Emily Gilmore through four seasons of change.
7
Offspring (2010 - 2017)

Starring:
Asher Keddie, Kat Stewart, Richard Davies, Linda Cropper
Born out of the telemovie of the same name, Offspring is a contemporary drama series about Nina Proudman, a thirtysomething obstetrician and her fabulously messy family.

Starring:
Pamela Adlon, Mikey Madison, Hannah Alligood, Olivia Edward
An actress raises her three daughters while juggling the pressures of working in Hollywood and being a single parent.

Starring:
Jessica Marais, Ian Meadows, Rob Collins, Hayley Magnus
Genres:
Comedy, Drama, Romance
The series follows Lily Woodward, a producer on a morning television show, and what happens when life, love and friendships collide.
10
Puberty Blues (2012 - 2014)

Starring:
Brenna Harding, Ashleigh Cummings, Sean Keenan, Charlotte Best
In the late 1970s, Debbie and Sue are inseparable teenage girls.

Starring:
Lena Dunham, Allison Williams, Jemima Kirke, Adam Driver
The assorted humiliations, disasters and rare triumphs of four very different twenty-something girls: Hannah, an aspiring writer; Marnie, an art gallery assistant and cousins Jessa and Shoshanna.

Starring:
Clark Duke, Scott Michael Foster, Spencer Grammer, Paul James
A Freshman arrives at his sisters college (much to her dismay). He decides to pledge a fraternity on campus.
13
Dietland (2018 - 2018)

Starring:
Joy Nash, Tamara Tunie, Robin Weigert, Rowena King
Plum Kettle is a ghostwriter for the editor of one of New York's hottest fashion magazines.

Starring:
Jason Gann, Adam Zwar, Cindy Waddingham, Kim Gyngell
A depressed man is the only one who can see his girlfriend's dog as a full-grown man in a dog suit.
15
Girlfriends' Guide to Divorce (2014 - 2018)

Starring:
Lisa Edelstein, Beau Garrett, Necar Zadegan, Alanna Ubach
Follows a best-selling author of a self-help book series who is secretly hiding her separation from her husband as she starts to navigate her life as a single woman in her 40s in Los Angeles.

Starring:
Masaba Gupta, Neena Gupta, Neil Bhoopalam, Rytasha Rathore
Masaba Masaba is an Indian Biographical streaming television series based on the life of Masaba Gupta.

Starring:
Louis C.K., Hadley Delany, Ursula Parker, Pamela Adlon
Louie is a stand-up comedian and divorced father of two girls.
18
No Angels (2004 - 2006)

Starring:
Kaye Wragg, Louise Delamere, Sunetra Sarker, Jo Joyner
Nurses who work, but also enjoy the night life.
19
Men of a Certain Age (2009 - 2011)

Starring:
Ray Romano, Scott Bakula, Andre Braugher, LisaGay Hamilton
A group of college buddies in the throes of middle age keep their friendship going long after they've graduated.

Starring:
Desiree Akhavan, Maxine Peake, Brian Gleeson, Saskia Chana
Comedy-drama about the unusual relationship formed between two housemates. New Yorker Leila is feeling lost in London.