Most Similar Movies to the Girl with a Bracelet (2019)
Movies to watch if you like The Girl with a Bracelet (2019).
16 items, 434 votes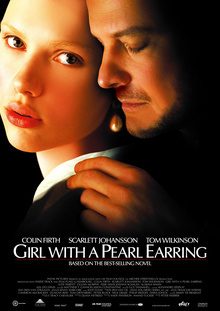 1
The Clockmaker of St. Paul (1974)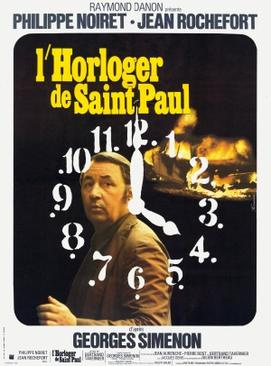 Starring:
Philippe Noiret, Jean Rochefort, Jacques Denis, Yves Afonso
Respected professionally and socially, the widowed watchmaker Michel Descombes lives peacefully over his shop in Lyons with his teenage son Bernard, who works in a factory.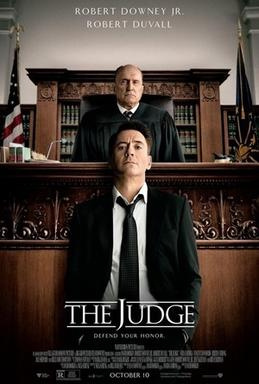 Starring:
Robert Downey Jr., Robert Duvall, Vera Farmiga, Billy Bob Thornton
Hank Palmer (Robert Downey Jr. ) is a successful attorney in Chicago. When Hank receives news his mother has just died, the judge grants his case a continuance.
3
Too Young to Die? (1990)

Starring:
Michael Tucker, Juliette Lewis, Brad Pitt, Alan Fudge
Juliette Lewis plays Amanda, age 15, a girl who has always been let down by all the adults around her.

Starring:
Jack Lemmon, George C. Scott, Hume Cronyn, Ossie Davis
In the murder trial of a teenaged boy from a city slum, accused of murdering his father, the judge gives her instructions to the jury: a non-unanimous verdict will force a mistrial, and a guilty verdict will be accompanied by a mandatory death sentence.

Starring:
Almila Bagriacik, Merve Aksoy, Aram Arami, Mehmet Atesci
A Regular Woman (German: Nur eine Frau) is a 2019 German biographical film directed by Sherry Hormann.

Starring:
Melissa Joan Hart, Daniel Baldwin, Jeremy Jordan, Meadow Sisto
Repressed teenager Jennifer Stanton (Hart) is constantly at odds with her exceedingly-strict parents, who intensely dislike Jennifer's friends as well as her taste in clothing.
7
Perry Mason: the Case of the Desperate Deception (1990)

Starring:
Raymond Burr, Barbara Hale, William R. Moses, Ian Bannen
American marine David Berman manages to get himself transferred to Paris to search for a hidden Nazi, Krugman, that had killed his grandparents and crippled his mother.

Starring:
Michael B. Jordan, Jamie Foxx, Brie Larson, Charlie Pye Jr.
Genres:
Biography, Crime, Drama
In 1989, idealistic young Harvard law graduate Bryan Stevenson travels to Alabama hoping to help fight for poor people who cannot afford proper legal representation.
9
The Staircase Murders (2007)

Starring:
Treat Williams, Kevin Pollak, Samaire Armstrong, Brandon Ray Olive
Genres:
Crime, Drama, Mystery
The Staircase Murders is a 2007 Lifetime television film directed by Tom McLoughlin and starring Treat Williams, Samaire Armstrong, and Kevin Pollak.
10
Gosnell: the Trial of America's Biggest Serial Killer (2018)

Starring:
Dean Cain, Nick Searcy, Janine Turner, Michael Beach
The film focuses on the police investigation and trial of Kermit Gosnell. The film draws from the book Gosnell: The Untold Story of America's Most Prolific Serial Killer.
11
Perry Mason: the Case of the Avenging Ace (1988)

Starring:
Raymond Burr, Barbara Hale, William Katt, Erin Gray
Air Force Lt. Col.
12
The Third Murder (2017)

Starring:
Masaharu Fukuyama, Kôji Yakusho, Shinnosuke Mitsushima, Mikako Ichikawa
Genres:
Crime, Drama, Mystery
Tomoaki Shigemori is a lawyer tasked with defending a client (Misumi), who faces the death penalty if found guilty, in a murder trial.
13
Roman J. Israel, Esq. (2017)

Starring:
Denzel Washington, Colin Farrell, Carmen Ejogo, Lynda Gravatt
Genres:
Crime, Drama, Thriller
Roman J. Israel, Esq. is a 2017 American legal drama film written and directed by Dan Gilroy.
14
Carry on Abroad (1972)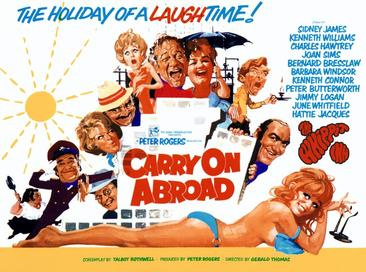 Starring:
Sidney James, Kenneth Williams, Charles Hawtrey, Joan Sims
The film opens with pub landlord and frequent holidaymaker Vic Flange (Sid James) openly flirting with the sassy saucepot widow Sadie Tompkins (Barbara Windsor) as his battleaxe wife, Cora (Joan Sims), looks on with disdain.
15
The Whole Truth (2016)

Starring:
Keanu Reeves, Renée Zellweger, Gugu Mbatha-Raw, Gabriel Basso
Genres:
Crime, Drama, Mystery
Defense attorney Richard Ramsay works on a tough case to defend 17-year-old Mike Lassiter for the alleged murder of his wealthy lawyer father Boone Lassiter.

Starring:
Renée Humphrey, Alicia Witt, William R. Moses, Leslie Hope
The film is told in flashbacks detailing the girls' relationship (in color), and their time in juvenile detention center (in black and white).