Movies Like the 3rd Eye (2017)
Movies similar to The 3rd Eye (2017).
18 items, 513 votes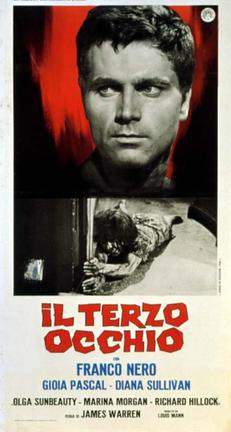 1
Jeepers Creepers (2001)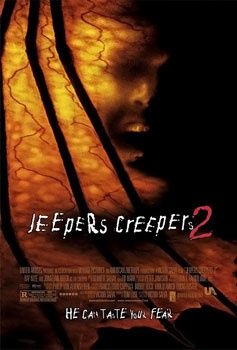 Starring:
Gina Philips, Justin Long, Jonathan Breck, Patricia Belcher
Trish Jenner and her brother Darry are traveling home from college for spring break.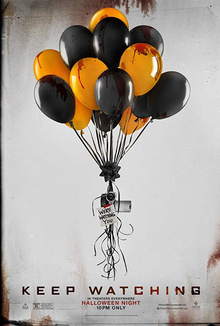 Starring:
Bella Thorne, Chandler Riggs, Ioan Gruffudd, Natalie Martinez
Genres:
Horror, Mystery, Thriller
The film starts with a young girl being attacked.
3
May the Devil Take You (2018)

Starring:
Chelsea Islan, Pevita Pearce, Ray Sahetapy, Karina Suwandhi
Genres:
Horror, Mystery, Thriller
May the Devil Take You (Indonesian: Sebelum Iblis Menjemput) is a 2018 Indonesian horror film written and directed by Timo Tjahjanto.

Starring:
Kazuki Kitamura, Oka Antara, Rin Takanashi, Luna Maya
Genres:
Action, Crime, Drama
Nomura Shuhei is a charismatic, wealthy Japanese executive based in Tokyo who has a hidden dark side.

Starring:
Shandy Aulia, Denny Sumargo, Sara Wijayanto, Vitta Mariana Barrazza
Anya and Daniel just moved to their new house in Bandung. Daniel brings home a doll from his workplace. Anya, who is a dollmaker, welcomes the doll happily to their house.

Starring:
Karen Gillan, Brenton Thwaites, Katee Sackhoff, Rory Cochrane
The film takes place in two different times: the present and 11 years earlier. The two plot lines are told in parallel through flashbacks.

Starring:
Sophie Cookson, Corneliu Ulici, Ada Lupu, Brittany Ashworth
Genres:
Horror, Mystery, Thriller
In Bucharest, 2004 Father Dumitru and several nuns perform a violent exorcism on Sister Adelina Marinescu, who is believed to be possessed by the demon Agares.

Starring:
Rafe Spall, Arsher Ali, Robert James-Collier, Sam Troughton
Genres:
Horror, Mystery, Thriller
Five friends—Phil, Dom, Hutch, Luke, and Rob—meet at a pub and discuss plans for a group holiday. Rob suggests hiking in Sweden, but gets rebuffed.

Starring:
Joey King, Ryan Phillippe, Ki Hong Lee, Mitchell Slaggert
Genres:
Drama, Fantasy, Horror
Claire Shannon, a seventeen-year-old high school student who is not part of the popular crowd, is haunted by the memory of her mother's suicide by hanging, which she witnessed as a young child.
10
The New Daughter (2009)

Starring:
Kevin Costner, Ivana Baquero, Samantha Mathis, Gattlin Griffith
John James (Kevin Costner), a recently divorced novelist, moves into an old house in rural South Carolina with his teenage daughter, Louisa (Ivana Baquero), and young son, Sam (Gattlin Griffith).

Starring:
Natalie Dormer, Eoin Macken, Stephanie Vogt, Osamu Tanpopo
Genres:
Horror, Mystery, Thriller
The majority of the story is set in and around the Aokigahara Forest, a forest at the northwest base of Mount Fuji in Japan known as a popular destination for those wanting to commit suicide.

Starring:
Olivia Cooke, Ana Coto, Daren Kagasoff, Bianca A. Santos
Genres:
Horror, Mystery, Thriller
Debbie Galardi recalls playing Ouija with her best friend Laine Morris as children. In the present day, Debbie throws her Ouija board into the fire, burning it.
13
Paranormal Activity: the Ghost Dimension (2015)

Starring:
Chris J. Murray, Brit Shaw, Ivy George, Dan Gill
In 1988, Katie and Kristi watch as Dennis' spine is crushed by a mysterious force.

Starring:
Bipasha Basu, Karan Singh Grover, Sulabha Arya, Zakir Hussain
Alone is a 2015 Indian horror film directed by Bhushan Patel, starring Bipasha Basu and Karan Singh Grover.
15
Paranormal Activity 3 (2011)

Starring:
Chloe Csengery, Jessica Tyler Brown, Christopher Nicholas Smith, Lauren Bittner
In 2005, Katie delivers a box of old videotapes to her pregnant sister Kristi Rey and her husband Daniel, which holds footage of young Katie and Kristi with their mother, Julie, and her boyfriend Dennis.

Starring:
Patrick Wilson, Rose Byrne, Ty Simpkins, Lin Shaye
Genres:
Horror, Mystery, Thriller
Late at night in a quiet home, a young boy sleeps peacefully in his bed.
17
Carry on Abroad (1972)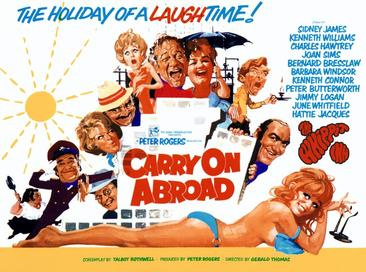 Starring:
Sidney James, Kenneth Williams, Charles Hawtrey, Joan Sims
The film opens with pub landlord and frequent holidaymaker Vic Flange (Sid James) openly flirting with the sassy saucepot widow Sadie Tompkins (Barbara Windsor) as his battleaxe wife, Cora (Joan Sims), looks on with disdain.

Starring:
Jessica Chastain, Nikolaj Coster-Waldau, Megan Charpentier, Isabelle Nélisse
Distraught after losing his fortune in the 2008 financial crisis, stockbroker Jeffrey Desange murders his colleagues and his estranged wife before taking his young daughters, 3-year-old Victoria and 1-year-old Lily, away from home.