Movies You Would Like to Watch If You Like Abominable (2019)
Movies to watch if you like Abominable (2019).
6 items, 147 votes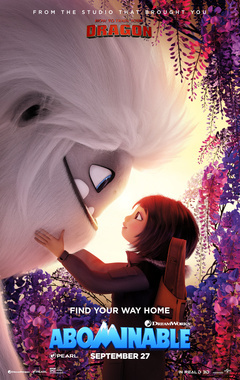 Starring:
Chloe Bennet, Albert Tsai, Tenzing Norgay Trainor, Joseph Izzo
Genres:
Adventure, Animation, Comedy
A young Yeti escapes from a compound in Shanghai owned by wealthy businessman Mr.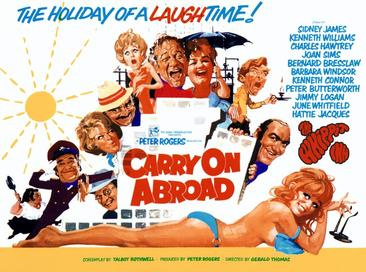 Starring:
Sidney James, Kenneth Williams, Charles Hawtrey, Joan Sims
The film opens with pub landlord and frequent holidaymaker Vic Flange (Sid James) openly flirting with the sassy saucepot widow Sadie Tompkins (Barbara Windsor) as his battleaxe wife, Cora (Joan Sims), looks on with disdain.
3
How to Train Your Dragon: the Hidden World (2019)

Starring:
Jay Baruchel, America Ferrera, F. Murray Abraham, Cate Blanchett
Genres:
Action, Adventure, Animation
One year after becoming chieftain, Hiccup, his Night Fury Toothless and their fellow dragon-riders continue to rescue captured dragons in order to bring them to Berk and its bustling dragon and human utopia.
4
Spies in Disguise (2019)

Starring:
Rachel Brosnahan, Jarrett Bruno, Claire Crosby, Toru Uchikado
Genres:
Action, Adventure, Animation
Lance Sterling, a cocky secret agent of H. T. U. V. (Honor, Trust, Unity and Valor), is sent to recover an attack drone from Japanese arms dealer Katsu Kimura in Japan.

Starring:
Hugh Jackman, David Walliams, Stephen Fry, Matt Lucas
Genres:
Adventure, Animation, Comedy
In 1886, Sir Lionel Frost, a struggling investigator of mythical creatures, has continuously searched for different creatures to study and announce their presence in the world, which would allow him to be accepted into the "Society of Great Men," which is led by Sir Lionel's rival Lord Piggot-Dunceby.

Starring:
Sofia Mali, Jennifer Garner, Ken Hudson Campbell, Kenan Thompson
Genres:
Adventure, Animation, Comedy
June Bailey, a girl with a bright imagination, and her mother come up with the story of Wonderland, a magical amusement park run by a group of animals: Boomer, a big blue bear who greets guests; Greta, a wild boar; Gus and Cooper, beaver brothers; Steve, a porcupine who is the park's safety manager and is in love with Greta; and Peanut, the leader of the park and a chimpanzee who has the ability to create rides by listening to June's mother's voice.