Most Similar Movies to the Quake (2018)
Movies similar to The Quake (2018).
21 items, 649 votes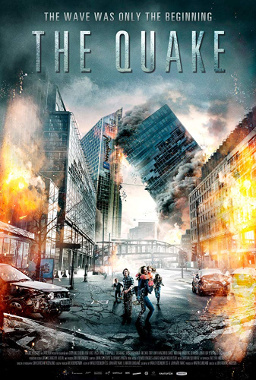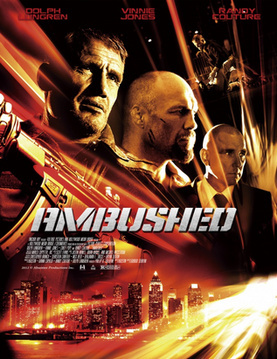 Starring:
Brittany Murphy, Eriq La Salle, Bruce Davison, Justin Hartley
Genres:
Action, Adventure, Drama
In West Virginia, Charles "Boomer" Baxter is setting mountain-top depletion explosives. He detonates the TNT, and an unprecedented earthquake devastates the area.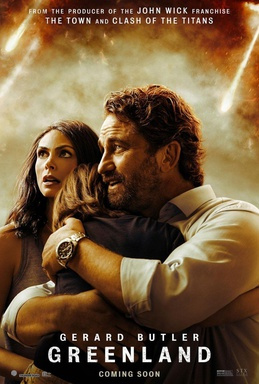 Starring:
Gerard Butler, Morena Baccarin, Roger Dale Floyd, Scott Glenn
Genres:
Action, Drama, Thriller
John Garrity is a structural engineer living in Atlanta, Georgia, with his estranged wife, Allison, and their diabetic son, Nathan.
3
Christmas Twister (2012)

Starring:
Casper Van Dien, Richard Burgi, Victoria Pratt, Haley Lu Richardson
Genres:
Action, Adventure, Drama
In a small Texas town during the holiday season, Ethan Walker, a meteorologist and part-time professor working at the local university studying tornadoes, is woken in the middle of the night for a call about a tornado that has just hit.
4
Seattle Superstorm (2012)

Starring:
Esai Morales, Ona Grauer, Jared Abrahamson, MacKenzie Porter
Genres:
Action, Adventure, Drama
NASA scientist Tom Reynolds thought everything would be fine when he moved to Seattle to be with his fiancé, Navy Lieutenant Emma Peterson.
5
Aftershock: Earthquake in New York (1999 - 1999)

Starring:
Tom Skerritt, Sharon Lawrence, Charles S. Dutton, Lisa Nicole Carson
Genres:
Action, Drama, Thriller
New York, the city that never sleeps, is trapped in a nightmare of horror and destruction when a massive earthquake rocks the unsuspecting city.

Genres:
Action, Drama, Sci-Fi
.

Starring:
Kristoffer Joner, Ane Dahl Torp, Jonas Hoff Oftebro, Edith Haagenrud-Sande
Geologist Kristian Eikjord is working his final day in the Norwegian tourist destination Geiranger before moving to Stavanger with his family, when sensors on the mountain indicate groundwater has disappeared.

Starring:
Ji-won Ha, Myeong-hoon Park, Min-ki Lee, Kyung-gu Sol
Located on the southeastern tip of the Korean Peninsula, the Haeundae district of Busan draws one million visitors to its beaches every year.
9
Earthquake in New York (1998)

Starring:
Greg Evigan, Melissa Sue Anderson, Cynthia Gibb, Michael Moriarty
Genres:
Action, Crime, Drama
After an 8.

Starring:
Michael Shanks, Alexandra Davies, Saskia Hampele, Indiana Evans
Genres:
Action, Adventure, Drama
Arctic Blast is a 2010 Australian-Canadian disaster film directed by Brian Trenchard-Smith and starring Michael Shanks, Alan Andrews, Alexandra Davies, and Saskia Hampele.
11
10.0 Earthquake (2014)

Starring:
Jeffrey Jones, Henry Ian Cusick, Chasty Ballesteros, Cameron Richardson
Genres:
Action, Adventure, Drama
As a series of minor earthquakes start tearing apart Los Angeles, scientist Emily of the USGS theorizes that it's all building to a super quake that will drop the entire city into a lava-filled chasm.

Starring:
Lee Byung-Hun, Jung-woo Ha, Hye-jin Jeon, Ma Dong-seok
Genres:
Action, Adventure, Thriller
Mt. Paektu, an active volcano straddling the China–North Korea border, suddenly erupts, causing severe earthquakes in both North and South Korea.
13
The Towering Inferno (1974)

Starring:
Paul Newman, Steve McQueen, William Holden, Faye Dunaway
Genres:
Action, Drama, Thriller
Architect Doug Roberts (Paul Newman) returns to San Francisco for the dedication of the Glass Tower, which he designed for developer James Duncan (William Holden).

Starring:
Charlton Heston, Ava Gardner, George Kennedy, Lorne Greene
Genres:
Action, Drama, Thriller
Early one morning, an earthquake jolts the Los Angeles metro area.
15
Disaster on the Coastliner (1979)

A disgruntled railroad employee attempts to cause a collision between two passenger trains.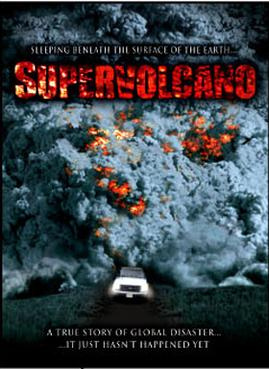 Starring:
Richard Burgi, Juliet Aubrey, MyAnna Buring, Alex Wyndham
Genres:
Action, Adventure, Drama
The super volcano under Yellowstone erupts after thousands of years, putting millions at risk, and it's up to Rangers Charlie Young and Kate to save the day.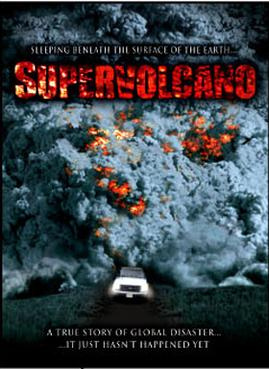 Starring:
Michael Riley, Gary Lewis, Shaun Johnston, Adrian Holmes
Richard Lieberman, the scientist in charge of Yellowstone Volcano Observatory, gives a press conference with his colleagues Jock Galvin, Dave, Matt and Nancy, and their boss, Michael Eldridge, to present their new virtual imagery simulator VIRGIL, which Eldgridge claims will greatly aid in their research.

Starring:
Dwayne Johnson, Carla Gugino, Alexandra Daddario, Colton Haynes
Genres:
Action, Adventure, Thriller
Caltech seismologist Dr. Lawrence Hayes and his colleague Dr.
19
100 Degrees Below Zero (2013)

Starring:
Jeff Fahey, Sara Malakul Lane, Marc Ewins, John Rhys-Davies
Genres:
Action, Adventure, Drama
A volcano in Iceland erupts, spewing a massive Volcanic ash cloud towards mainland Europe, with a tropical cyclone driving the cloud faster than anticipated towards Europe.
20
Carry on Abroad (1972)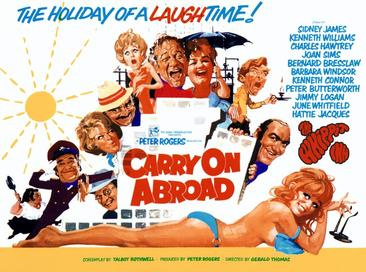 Starring:
Sidney James, Kenneth Williams, Charles Hawtrey, Joan Sims
The film opens with pub landlord and frequent holidaymaker Vic Flange (Sid James) openly flirting with the sassy saucepot widow Sadie Tompkins (Barbara Windsor) as his battleaxe wife, Cora (Joan Sims), looks on with disdain.