Movies You Would Like to Watch If You Like Donnybrook (2018)
Movies like Donnybrook (2018).
20 items, 563 votes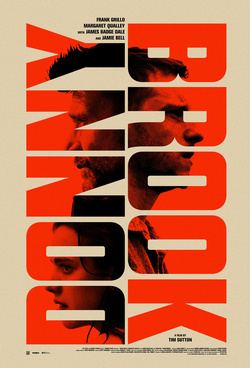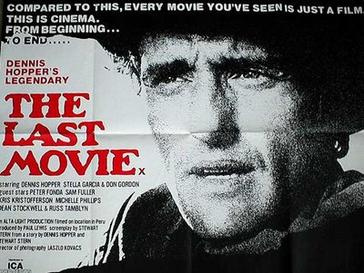 Starring:
Edward Furlong, Molly Hagan, Jeff Fahey, Ed Quinn
Seven strangers find themselves trapped inside an abandoned hospital after an unexplainable apocalyptic event.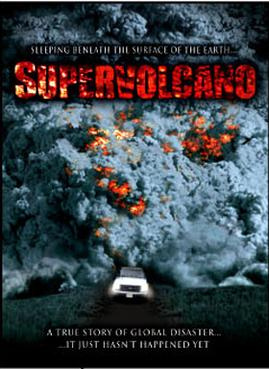 Starring:
Michael Riley, Gary Lewis, Shaun Johnston, Adrian Holmes
Richard Lieberman, the scientist in charge of Yellowstone Volcano Observatory, gives a press conference with his colleagues Jock Galvin, Dave, Matt and Nancy, and their boss, Michael Eldridge, to present their new virtual imagery simulator VIRGIL, which Eldgridge claims will greatly aid in their research.

Starring:
Christian Slater, Amy Matysio, Michael Therriault, Brendan Fehr
Four isolated astronauts in the lunar mining base Ark suffer a meteor storm.

Starring:
Amy Johnston, Muriel Hofmann, Jenny Wu, Kathy Wu
Genres:
Action, Crime, Drama
Upon arriving in Hong Kong, an American woman is beaten up and mugged by thugs.
5
Killer Flood: the Day the Dam Broke (2003)

A dam outside a town is filling up with water due to heavy rains.

Starring:
Dennis Hopper, Will Patton, Fred Ward, Nadine Velazquez
Genres:
Action, Drama, Thriller
In 1970, robber Ronnie Purnell is arrested after a robbery and jailed for more than 30 years.

Starring:
Hector Echavarria, Tanya Clarke, Nick Mancuso, Keith Jardine
Genres:
Action, Drama, Horror
A gritty MMA fighter is forced into a twisted, underground gambling ring in which he must fight to the death with other MMA fighters in order to save his wife from certain death at the hands of a maniacal crime boss.

Starring:
Rick Gonzalez, Wanda De Jesus, Dania Ramirez, Michael Philip Del Rio
Genres:
Crime, Drama, Thriller
Illegal Tender is a 2007 film written and directed by Franc. Reyes and produced by John Singleton.

Starring:
Viggo Mortensen, Donal Logue, Jeremy Sisto, Pamela Gidley
Reluctantly Bill agrees to spend a weekend on his brother-in-law's boat in the Bahamas.

Starring:
John Shea, Mary Stuart Masterson, Henry Simmons, Juliette Marquis
The Insurgents is the feature film debut of director Scott Dacko. It stars Mary Stuart Masterson, John Shea, Henry Simmons, Juliette Marquis and Michael Mosley.

Starring:
Mimi Ferrer, Laurence Fishburne, Touriya Haoud, Isa Hoes
Martijn (Phillipe), a gifted Dutch jazz pianist, flies to Morocco to set up a food assistance program.

Starring:
Christian Slater, Gil Bellows, Estella Warren, Michael Clarke Duncan
Set in New Mexico around the turn of the 20th century and told in flashback, the film tells the story of Jeb Rand (Mitchum), whose entire family was slaughtered when he was a child.

Starring:
Katherine Waterston, Billy Crudup, Kelly Lynch, Marin Ireland
Bud Gordon (Corey Stoll), a burned-out former boxing champ, lives with his girlfriend Ellen Doyle (Marin Ireland).

Starring:
Jamie Bell, Josh Lucas, Dermot Mulroney, Devon Alan
Themes of the story are greed and family hatred.
15
The Genius Club (2006)

Starring:
Tom Sizemore, Stephen Baldwin, Carol Abney, Jacob Bonnema
On Christmas Eve, Armand (Tom Sizemore), a terrorist who has a hidden nuclear device in Washington D. C.

Starring:
Walter Cronkite, Richard Dreyfuss, Noah Wyle, Brian Dennehy
The time is the early-to-mid-1960s, the height of the Cold War between the United States and the Soviet Union. An unknown aircraft approaches North America from Europe.
17
Sleeping with the Enemy (1991)

Starring:
Julia Roberts, Patrick Bergin, Kevin Anderson, Elizabeth Lawrence
Laura Burney has a seemingly idyllic life and perfect marriage to Martin, a successful Boston investment counselor.

Starring:
Klaus Maria Brandauer, Thomas Brodie-Sangster, Giovanna Mezzogiorno, Claire Keim
Hoping to entrap Maria von Gall, who runs a courageous underground railroad for Jews in France, the Nazis kidnap her son Thomas, a brilliant 11-year-old chess master.

Starring:
Robert De Niro, John Travolta, Milo Ventimiglia, Elizabeth Olin
Genres:
Action, Drama, Thriller
During the Bosnian War, American troops witness atrocities and then shoot Serb soldiers they hold accountable for them.
20
Carry on Abroad (1972)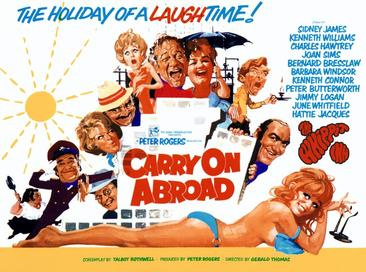 Starring:
Sidney James, Kenneth Williams, Charles Hawtrey, Joan Sims
The film opens with pub landlord and frequent holidaymaker Vic Flange (Sid James) openly flirting with the sassy saucepot widow Sadie Tompkins (Barbara Windsor) as his battleaxe wife, Cora (Joan Sims), looks on with disdain.