Movies Most Similar to the 15:17 to Paris (2018)
Movies like The 15:17 to Paris (2018).
23 items, 681 votes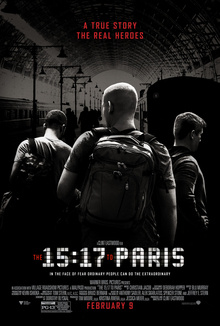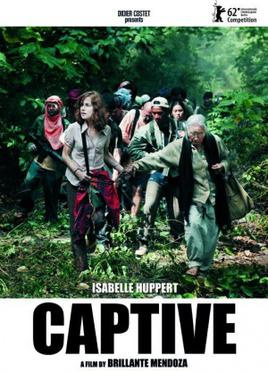 Starring:
Isabelle Huppert, Katherine Mulville, Marc Zanetta, Rustica Carpio
Captive is a 2012 French-Filipino drama-thriller film directed by Brillante Mendoza and starring Isabelle Huppert.
2
The 9/11 Commission Report (2006)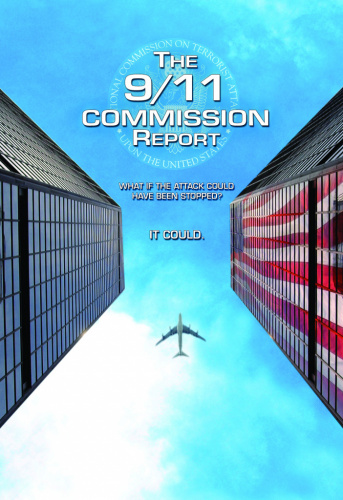 Starring:
Rhett Giles, Marat Glazer, Griff Furst, Sarah Lieving
The 9/11 Commission Report is a 2006 drama film produced by The Asylum. It was written and directed by Leigh Scott, and was released in June 2006.

Starring:
Mimi Ferrer, Laurence Fishburne, Touriya Haoud, Isa Hoes
Martijn (Phillipe), a gifted Dutch jazz pianist, flies to Morocco to set up a food assistance program.
4
Seal Team Six: the Raid on Osama Bin Laden (2012)

Starring:
Cam Gigandet, Jenny Gabrielle, Anson Mount, Freddy Rodríguez
Genres:
Action, Crime, Drama
SEAL Team Six: The Raid on Osama Bin Laden is a 2012 television film directed by John Stockwell chronicling the Abbottabad compound raid and killing of Osama bin Laden in 2011 by U.

Starring:
Helena Bergström, Pernilla August, Reine Brynolfsson, Örjan Ramberg
Genres:
Crime, Drama, Mystery
Annika Bengtzon, an up-and-coming young reporter for Kvällspressens newspaper, is called to the scene of a possible terrorist attack on the new Olympic Arena, Victoria Stadium in Stockholm, where the northern part of the arena has been blown to pieces.

Starring:
David Alan Basche, Olivia Thirlby, Liza Colón-Zayas, J.J. Johnson
Genres:
Action, Drama, History
On the morning of September 11, 2001, four al-Qaeda terrorists, Ziad Jarrah, Saeed al-Ghamdi, Ahmed al-Nami and Ahmed al-Haznawi, drive to Newark Liberty International Airport to board United Airlines Flight 93, planning to hijack the plane and crash it into the United States Capitol as part of the attacks planned for that day.

Starring:
Reese Witherspoon, Jake Gyllenhaal, Peter Sarsgaard, Alan Arkin
In North Africa, CIA analyst Douglas Freeman (Jake Gyllenhaal) briefs an agent.
8
Critical Assembly (2002)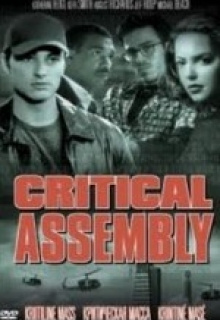 Starring:
Katherine Heigl, Kerr Smith, J. August Richards, Jeff Roop
Genres:
Action, Drama, Thriller
For political reasons, two college students build a nuclear device which is then stolen by another student.

Starring:
John Shea, Mary Stuart Masterson, Henry Simmons, Juliette Marquis
The Insurgents is the feature film debut of director Scott Dacko. It stars Mary Stuart Masterson, John Shea, Henry Simmons, Juliette Marquis and Michael Mosley.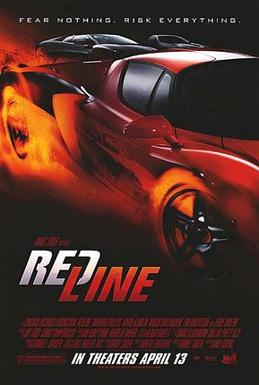 Starring:
Nicole Gale Anderson, John Billingsley, Kunal Sharma, Kevin Sizemore
Terrified commuters are on the ride of their lives when terrorists send a subway train speeding out of control during rush hour.
11
World Trade Center (2006)

Starring:
Nicolas Cage, Michael Peña, Maria Bello, Maggie Gyllenhaal
Genres:
Drama, History, Thriller
On September 11, 2001, Port Authority Police Officers John McLoughlin and Will Jimeno are patrolling the Port Authority Bus Terminal in Midtown Manhattan when they see a plane fly dangerously low overhead.

Starring:
Sonam Kapoor, Shabana Azmi, Yogendra Tiku, Abrar Zahoor
Genres:
Biography, Drama, Thriller
Neerja is a 2016 Indian Hindi-language biographical thriller film directed by Ram Madhvani and written by Saiwyn Quadras and Sanyuktha Chawla Shaikh.
13
Holy Ghost People (2013)

Starring:
Emma Greenwell, Joe Egender, Brendan McCarthy, Cameron Richardson
After her sister Liz goes missing, Charlotte recruits Wayne, an ex-Marine, to help her locate Liz.
14
Captain Phillips (2013)

Starring:
Tom Hanks, Barkhad Abdi, Barkhad Abdirahman, Catherine Keener
Genres:
Adventure, Biography, Crime
Richard Phillips takes command of MV Maersk Alabama, an unarmed container vessel from the Port of Salalah in Oman, with orders to sail through the Guardafui Channel to Mombasa, Kenya.

Starring:
Jesse Eisenberg, Dakota Fanning, Peter Sarsgaard, Alia Shawkat
Radical environmentalists Josh and Dena buy a boat and tow it long-distance to meet Harmon, an ex-Marine.

Starring:
François Cluzet, Bouli Lanners, Corinne Masiero, Juana Acosta
Genres:
Biography, Drama, Thriller
Based on Alice Géraud-Arfi's book Toni 11,6 : Histoire du convoyeur, the film tells the real-life story of criminal Toni Musulin who pulls off one of the largest heists in France's history without the aid of firearms.

Starring:
Zabou Breitman, Pascal Elbé, Jacques Gamblin, Sylvie Testud
24 Days (French: 24 jours, la vérité sur l'affaire Ilan Halimi — lit.

Starring:
Ayad Akhtar, Firdous Bamji, Nandana Sen, Sarita Choudhury
The War Within is the story of Hassan, a Pakistani engineering student in Paris, who is apprehended by American intelligence services for suspected terrorist activities.

Starring:
Bruce Greenwood, Sam Jaeger, Sarah Manninen, Kathleen Quinlan
Genres:
Biography, Crime, Drama
Robert D.
20
Paris Under Watch (2012)

Starring:
Mélanie Doutey, Olivier Barthélémy, Francis Renaud, Féodor Atkine
A bomb attack takes place at Gare d'Austerlitz in Paris, killing several people a few days before the presidential election.