Movies You Would Like to Watch If You Like Take Off (2017)
Watch these movies if you like Take Off (2017).
19 items, 545 votes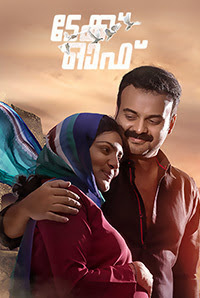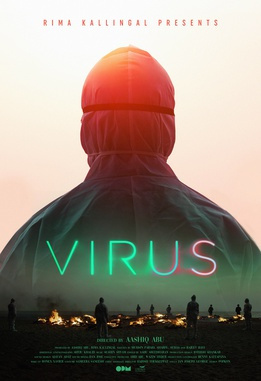 Starring:
Parvathy Thiruvothu, Tovino Thomas, Revathi, Soubin Shahir
A man named Zakariya Mohammed is infected and brought to the Government Medical College, Kozhikode, where he suffers from the symptoms of an unknown virus and after a few hours dies.
2
Rescue Under Fire (2017)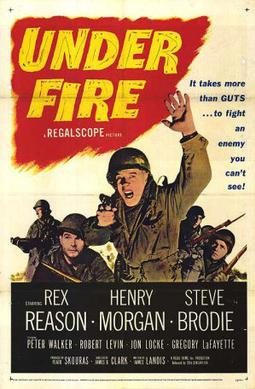 Starring:
Ariadna Gil, Raúl Mérida, Roberto Álamo, Antonio Garrido
Genres:
Action, Drama, Thriller
The crew of a medical helicopter suffers an accident when helping a joint force of USA and United Nations troops under Spanish command division in Afghanistan.

Starring:
Zapata 666, Amanda Key, Erich Wildpret, Laureano Olivares
Genres:
Action, Drama, Thriller
The Zero Hour (Spanish: La hora cero) is a 2010 Venezuelan action film directed by Diego Velasco and based on the 1996 Venezuelan medical strike.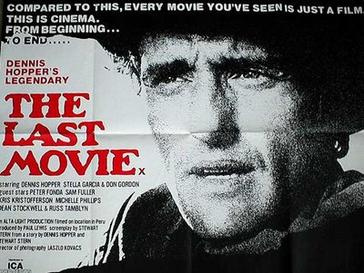 Starring:
Edward Furlong, Molly Hagan, Jeff Fahey, Ed Quinn
Seven strangers find themselves trapped inside an abandoned hospital after an unexplainable apocalyptic event.

Starring:
Danny Huston, Matthew Goode, Joe Cole, Alan McKenna
A group of employees working for the oil company Vaxxilon are working on a boat in the Indian Ocean off the coast of Somalia.

Starring:
Dev Patel, Armie Hammer, Nazanin Boniadi, Anupam Kher
Genres:
Action, Drama, History
On 26 November 2008, young waiter Arjun reports for work at the Taj Mahal Palace Hotel in Mumbai, India, under head chef Hemant Oberoi, who reminds his staff that "Guest is God".

Starring:
Angela Dixon, Rami Nasr, Sarah Perles, Nigel Whitmey
Genres:
Action, Drama, Thriller
A single mother desperately searches for her missing child in a beautiful, but unfamiliar land, following an apparent abduction.

Starring:
Joaquin Phoenix, John Travolta, Jacinda Barrett, Robert Patrick
Genres:
Action, Drama, Thriller
Hotshot firefighter Jack Morrison (Joaquin Phoenix) saves a man's life in a massive four-alarm fire in a 20-story concrete grain elevator/warehouse in the Canton waterfront neighborhood of Baltimore, Maryland.
9
7 Days in Entebbe (2018)

Starring:
Batsheva Dance Company, Zina Zinchenko, Ben Schnetzer, Daniel Brühl
Genres:
Action, Drama, History
In 1976, two German and two Palestinian terrorists hijacked Air France Flight 139 en route from Tel Aviv to Paris.

Starring:
Mark Womack, Andrea Lowe, John Bishop, Geoff Bell
Genres:
Action, Drama, Thriller
The film opens on a ferry in Liverpool, as Fergus Molloy (Mark Womack) remembers the final messages sent to him by his lifelong friend Frankie (John Bishop), whose funeral he is to attend.

Starring:
Barry Newman, Susan Clark, Shelley Winters, Leslie Nielsen
In an unnamed U. S. city, the corrupt mayor William Dudley has allowed an oil refinery to be built right in the center of town, far from any river, lake or reservoir.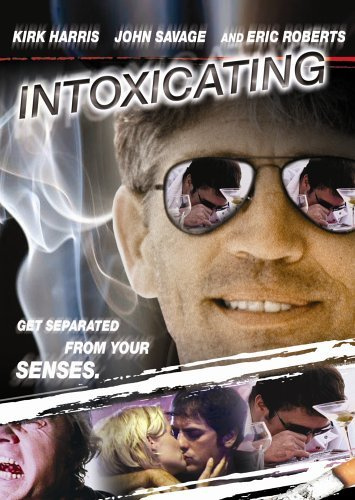 Starring:
Kirk Harris, John Savage, Eric Roberts, Camilla Overbye Roos
Dorian Shanley, is a heart surgeon who abuses alcohol and drugs. Dorian trades stolen pharmaceuticals for cocaine , provided by his best friend and enabler, Teddy.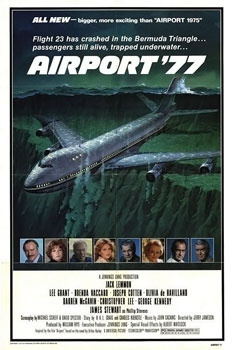 Starring:
Jack Lemmon, Lee Grant, Joseph Cotten, Olivia de Havilland
Genres:
Action, Drama, Thriller
Wealthy philanthropist Philip Stevens is having invited guests flown in his luxurious privately-owned Boeing 747-100, Stevens's Flight 23, to his Palm Beach, Florida estate.

Starring:
Dolph Lundgren, Alex Karzis, Kata Dobó, Corey Sevier
Genres:
Action, Drama, Thriller
Hamilton High School is no place for a teacher who cares. Teacher Sam Decker (Dolph Lundgren), a former soldier, doesn't care anymore. He's quitting.
15
Agent Hamilton: but Not If It Concerns Your Daughter (2012)

Starring:
Mikael Persbrandt, Saba Mubarak, Frida Hallgren, Reuben Sallmander
Genres:
Action, Drama, Thriller
Eva Tanguy is the mother of Carl Hamilton's goddaughter Nathalie and the director of the Swedish Security Service.

Starring:
Leonardo DiCaprio, Russell Crowe, Mark Strong, Golshifteh Farahani
Genres:
Action, Drama, Thriller
Roger Ferris (Leonardo DiCaprio) is a CIA case officer in Iraq, tracking a terrorist called Al-Saleem (Alon Abutbul).

Starring:
Akshay Kumar, Danny Denzongpa, Rana Daggubati, Taapsee Pannu
The plot follows the last mission of Baby; a temporary task force headed by Feroz Ali Khan formed in response to the 2008 Mumbai attacks whose job is to find and eliminate terrorists who are planning attacks in India.
18
The 9/11 Commission Report (2006)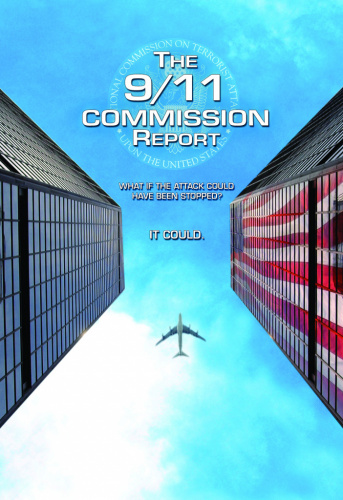 Starring:
Rhett Giles, Marat Glazer, Griff Furst, Sarah Lieving
The 9/11 Commission Report is a 2006 drama film produced by The Asylum. It was written and directed by Leigh Scott, and was released in June 2006.
19
Carry on Abroad (1972)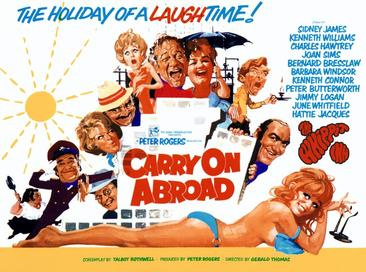 Starring:
Sidney James, Kenneth Williams, Charles Hawtrey, Joan Sims
The film opens with pub landlord and frequent holidaymaker Vic Flange (Sid James) openly flirting with the sassy saucepot widow Sadie Tompkins (Barbara Windsor) as his battleaxe wife, Cora (Joan Sims), looks on with disdain.