Movies You Should Watch If You Like Sisters in Arms (2019)
Watch movies if you like Sisters in Arms (2019).
15 items, 406 votes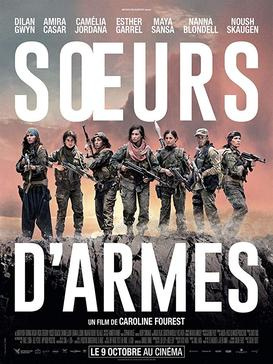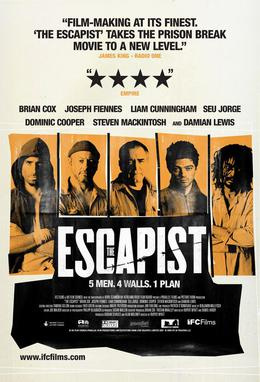 Starring:
Jonny Lee Miller, Andy Serkis, Gary Lewis, Jodhi May
Genres:
Action, Crime, Drama
The Escapist is a 2002 film directed by Gillies MacKinnon and written by Nick Perry. The film is a thriller and stars Jonny Lee Miller, Andy Serkis and Gary Lewis.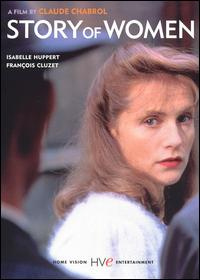 Starring:
Isabelle Huppert, François Cluzet, Marie Trintignant, Nils Tavernier
Under the German military administration in occupied France during World War II.

Starring:
Lyna Khoudri, Shirine Boutella, Amira Hilda Douaouda, Yasin Houicha
In the 1990s, a fashion design student resists religious extremism during the Algerian Civil War.
4
Girls of the Sun (2018)

Starring:
Golshifteh Farahani, Emmanuelle Bercot, Zübeyde Bulut, Sinama Alievi
Girls of the Sun (French: Les filles du soleil) is a 2018 French drama film directed by Eva Husson.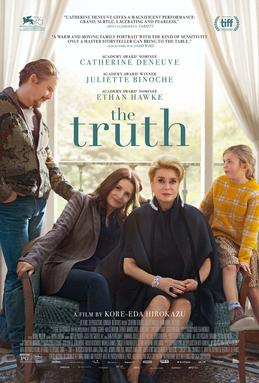 Starring:
Catherine Deneuve, Juliette Binoche, Ethan Hawke, Clémentine Grenier
Fabienne Dangeville is a very famous French actress, giving an interview about work on her upcoming book.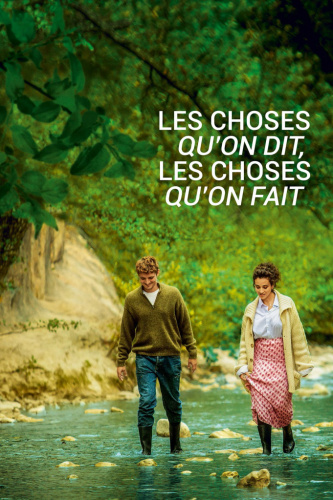 7
My Sweet Pepper Land (2013)

Starring:
Korkmaz Arslan, Golshifteh Farahani, Suat Usta, Mir Murad Bedirxan
In a remote village in Iraqi Kurdistan lives the Kurdish patriot Baran who since recently serves as a policeman.

Starring:
Daniel Auteuil, Camélia Jordana, Yasin Houicha, Nozha Khouadra
Neïla lives in the Paris suburbs with her mother and grandmother.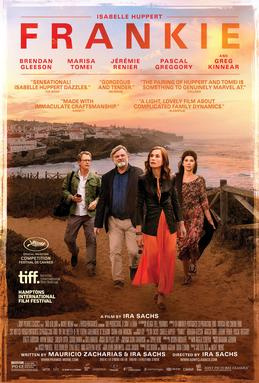 Starring:
Isabelle Huppert, Sennia Nanua, Ariyon Bakare, Vinette Robinson
Frankie, a well-known French actress, has only a few months to live. For that reason, she decides to spend her last vacation with her large family in Sintra (Portugal).
10
One Sings, the Other Doesn't (1977)

Starring:
Thérèse Liotard, Valérie Mairesse, Robert Dadiès, Mona Mairesse
Pauline (Valérie Mairesse), a schoolgirl studying for her baccalaureate, wanders into a gallery and recognizes an old friend, Suzanne (Thérèse Liotard), in one of the photographs displayed.

Starring:
Cate Blanchett, Katie Holmes, Keanu Reeves, Giovanni Ribisi
Genres:
Drama, Fantasy, Horror
In the town of Brixton, Georgia, widow Annie Wilson (Cate Blanchett) is a clairvoyant fortune-teller.

Starring:
Wesley Snipes, Diane Lane, Daniel Benzali, Dennis Miller
Genres:
Action, Crime, Drama
In a restroom in the White House, a janitor finds secretary Carla Town dead.

Starring:
Joaquin Phoenix, John Travolta, Jacinda Barrett, Robert Patrick
Genres:
Action, Drama, Thriller
Hotshot firefighter Jack Morrison (Joaquin Phoenix) saves a man's life in a massive four-alarm fire in a 20-story concrete grain elevator/warehouse in the Canton waterfront neighborhood of Baltimore, Maryland.
14
Carry on Abroad (1972)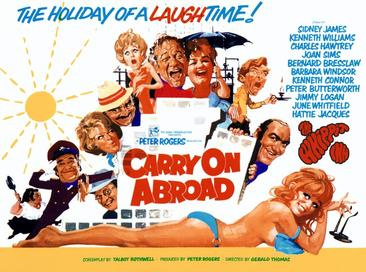 Starring:
Sidney James, Kenneth Williams, Charles Hawtrey, Joan Sims
The film opens with pub landlord and frequent holidaymaker Vic Flange (Sid James) openly flirting with the sassy saucepot widow Sadie Tompkins (Barbara Windsor) as his battleaxe wife, Cora (Joan Sims), looks on with disdain.

Starring:
Liam Hemsworth, Emory Cohen, Diane Guerrero, Zlatko Buric
Genres:
Action, Crime, Thriller
Moe (Hemsworth) and Bobby "Skunk" (Cohen) are money launderers for Perico (Buric) who is also Bobby's uncle.