Movies Most Similar to Made in Italy (2020)
Watch these movies if you like Made in Italy (2020).
21 items, 598 votes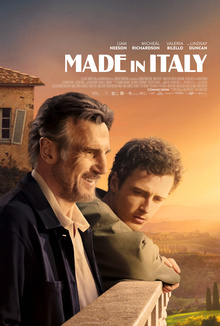 1
Sometimes Always Never (2018)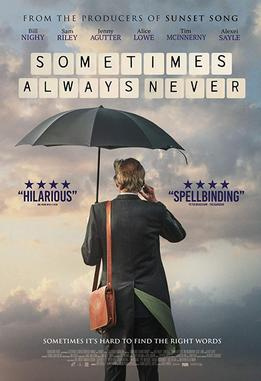 Starring:
Bill Nighy, Sam Riley, Alice Lowe, Jenny Agutter
Genres:
Comedy, Drama, Mystery
Sometimes Always Never is a 2018 comedy-drama film directed by Carl Hunter and written by Frank Cottrell Boyce.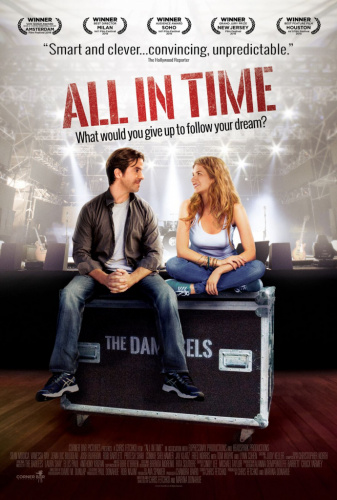 Starring:
Domhnall Gleeson, Rachel McAdams, Bill Nighy, Lydia Wilson
Genres:
Comedy, Drama, Fantasy
Tim Lake (Domhnall Gleeson) grows up in Cornwall, in a house by the sea with his father James (Bill Nighy), mother Mary (Lindsay Duncan), absent-minded uncle Desmond (Richard Cordery), and free-spirited sister Katherine or "Kit Kat" (Lydia Wilson).
3
The King of Staten Island (2020)

Starring:
Pete Davidson, Bel Powley, Ricky Velez, Lou Wilson
Scott Carlin is a 24-year-old high school dropout, who lives with his mother Margie and his sister Claire on Staten Island.

Starring:
Rishi Kapoor, Amyra Dastur, Aparshakti Khurana, Mukesh Chhabra
Genres:
Comedy, Drama, Family
Raj Mathur (Rishi Kapoor) and his son Kabir move from their New Delhi house back to the family's old house in Chandni Chowk after Kabir's mother dies in an accident.
5
The Man Without Gravity (2019)

Starring:
Elio Germano, Michela Cescon, Elena Cotta, Silvia D'Amico
Genres:
Comedy, Drama, Fantasy
The Man Without Gravity (Italian: L'uomo senza gravità) is a 2019 Italian modern fairy tale with magic realism style.

Starring:
Liam Neeson, Ed Harris, Joel Kinnaman, Vincent D'Onofrio
Genres:
Action, Crime, Thriller
Haunted by his past, former Irish mob enforcer Jimmy "The Gravedigger" Conlon has become an angry drunk.

Starring:
Lewis MacDougall, Sigourney Weaver, Felicity Jones, Toby Kebbell
Genres:
Adventure, Drama, Family
13-year-old Conor O'Malley has a close bond with his seriously ill mother, and maintains the household during her regular chemotherapy treatments at the hospital.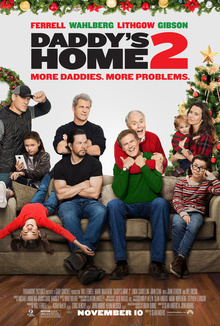 Starring:
Will Ferrell, Mark Wahlberg, Mel Gibson, John Lithgow
After finally becoming friends, Brad Whitaker and Dusty Mayron have a co-dad system where Dusty's two children, Megan and Dylan, take turns at each father's house.
9
Under the Tuscan Sun (2003)

Starring:
Diane Lane, Raoul Bova, Sandra Oh, Lindsay Duncan
Genres:
Comedy, Drama, Romance
Frances Mayes (Diane Lane) is a San Francisco writer whose seemingly perfect life takes an unexpected turn when she learns that her husband has been cheating on her.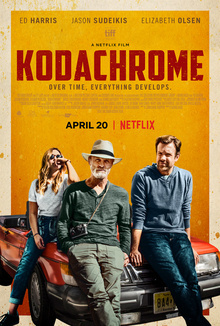 Starring:
Ed Harris, Jason Sudeikis, Elizabeth Olsen, Bruce Greenwood
Matt Ryder is a record company A&R representative who is in danger of losing his job after his company's biggest client signs with another label.
11
The Art of Racing in the Rain (2019)

Starring:
Kevin Costner, Milo Ventimiglia, Jackie Minns, Marcus Hondro
Genres:
Comedy, Drama, Romance
In Seattle, Enzo (named after Enzo Ferrari) is dying. The old Golden Retriever is waiting for Denny, his master and best friend, to return home.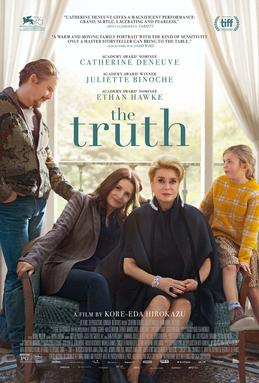 Starring:
Catherine Deneuve, Juliette Binoche, Ethan Hawke, Clémentine Grenier
Fabienne Dangeville is a very famous French actress, giving an interview about work on her upcoming book.

Starring:
Cher, Bob Hoskins, Winona Ryder, Michael Schoeffling
Genres:
Comedy, Drama, Romance
In 1963 Oklahoma, Charlotte Flax is a neurotic 15-year-old whose carefree single mother, Rachel, relocates Charlotte and her 9-year-old half-sister, Kate, each time she ends a relationship.

Starring:
Virna Lisi, Marisa Paredes, Angela Finocchiaro, Valeria Bruni Tedeschi
Upon the tenth anniversary of the death of fictional film star Saverio Crispo, his four daughters get together in the family manor in Apulia, Southern Italy.
15
Life Is Beautiful (1997)

Starring:
Roberto Benigni, Nicoletta Braschi, Giorgio Cantarini, Giustino Durano
Genres:
Comedy, Drama, Romance
In 1939, in the Kingdom of Italy, Guido Orefice is a young Jewish man who arrives to work in the city (Arezzo, in Tuscany) where his uncle Eliseo runs a restaurant.

Starring:
Jerry Lewis, Oliver Platt, Lee Evans, Leslie Caron
Tommy Fawkes is the son of British comedy legend George Fawkes.
17
Carry on Abroad (1972)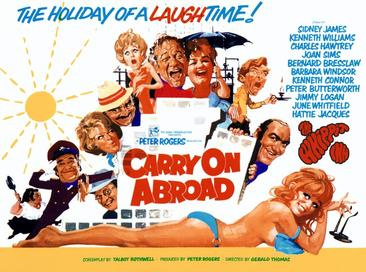 Starring:
Sidney James, Kenneth Williams, Charles Hawtrey, Joan Sims
The film opens with pub landlord and frequent holidaymaker Vic Flange (Sid James) openly flirting with the sassy saucepot widow Sadie Tompkins (Barbara Windsor) as his battleaxe wife, Cora (Joan Sims), looks on with disdain.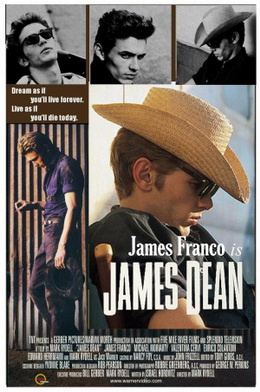 Starring:
Demetri Martin, Kevin Kline, Gillian Jacobs, Mary Steenburgen
Genres:
Comedy, Drama, Romance
Dean (Demetri Martin) lives in Brooklyn and has recently lost his mother.
19
The Royal Tenenbaums (2001)

Starring:
Gene Hackman, Gwyneth Paltrow, Anjelica Huston, Ben Stiller
The Royal Tenenbaums is a 2001 American comedy-drama film directed by Wes Anderson and co-written with Owen Wilson.
20
Breakfast on Pluto (2005)

Starring:
Cillian Murphy, Morgan Jones, Eva Birthistle, Liam Neeson
The film is divided into 36 chapters.