Movies Like Come as You Are (2019)
Watch movies if you like Come as You Are (2019).
17 items, 461 votes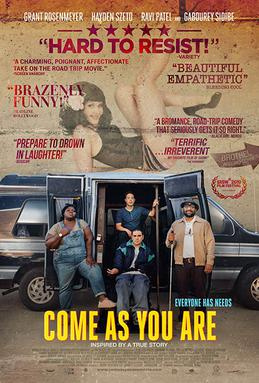 1
California Split (1974)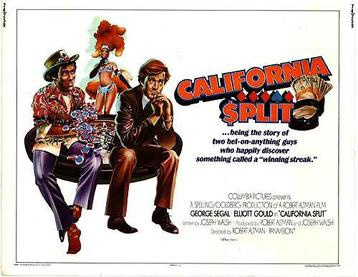 Starring:
George Segal, Elliott Gould, Ann Prentiss, Gwen Welles
A friendship develops between Bill Denny (George Segal) and Charlie Waters (Elliott Gould) over their mutual love of gambling.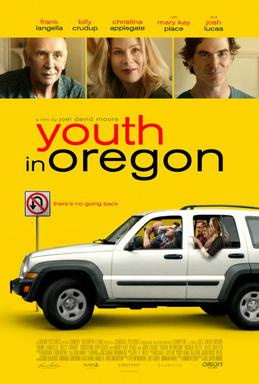 Starring:
Frank Langella, Billy Crudup, Christina Applegate, Mary Kay Place
Youth in Oregon is a 2016 American comedy-drama film directed by Joel David Moore and starring Frank Langella, Billy Crudup, Christina Applegate, Nicola Peltz, Mary Kay Place, and Josh Lucas.
3
The Intervention (2016)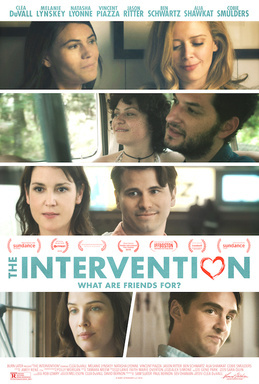 Starring:
Melanie Lynskey, Jason Ritter, Skylar Bernon, Kira Pozehl
A weekend getaway for four couples takes a sharp turn when one of the couples discovers the entire trip was orchestrated to host an "intervention" on their marriage.

Starring:
Catherine Deneuve, Némo Schiffman, Gérard Garouste, Camille
Bettie (Deneuve), a harried restaurant owner from Brittany, is an aging former beauty queen with an estranged adult daughter and grandson and an elderly mother who meddles in her life.

Starring:
Fahad Albutairi, Shadi Alfons, Fadi Rifaai, Kal Naga
Genres:
Adventure, Comedy, Drama
From A to B is a 2014 multilingual Emirati film written, directed, and produced by Ali F. Mostafa.
6
Little Miss Sunshine (2006)

Starring:
Steve Carell, Toni Collette, Greg Kinnear, Abigail Breslin
Sheryl Hoover is an overworked mother of two living in Albuquerque, New Mexico.

Starring:
Steven R. McQueen, Joe Mantegna, Michael Rispoli, Louis Gossett Jr.
Stories USA (released on DVD as American Breakdown) compiles six cinematic stories about desperate lives in America, starring many of the world's top actors including Josh Hartnett, Steve Carell, James Gandolfini, Scott Caan, Paul Walker and directed by seven different directors including Paul Carafotes.

Starring:
Dustin Hoffman, Tom Cruise, Valeria Golino, Gerald R. Molen
Charlie Babbitt is in the middle of importing four grey market Lamborghinis to Los Angeles for resale.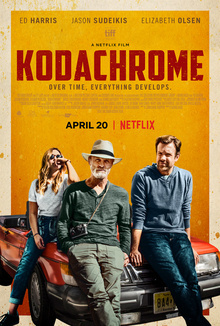 Starring:
Ed Harris, Jason Sudeikis, Elizabeth Olsen, Bruce Greenwood
Matt Ryder is a record company A&R representative who is in danger of losing his job after his company's biggest client signs with another label.

Starring:
Jean Reno, Hovik Keuchkerian, Susana Abaitua, Juan Dos Santos
4 Latas is a 2019 Spanish comedy film directed by Gerardo Olivares and written by Olivares and Maria Jesus Petrement.

Starring:
Analeigh Tipton, Justin Chatwin, Victoria Justice, Lana Condor
It's the last days of summer. Best friends Seth and Jameson are getting ready to perform and party at local rock venue The Alamo.
12
Carry on Abroad (1972)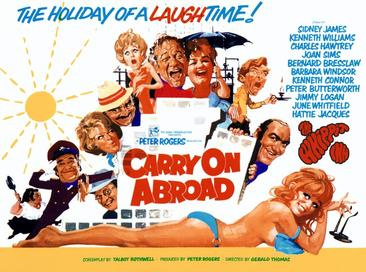 Starring:
Sidney James, Kenneth Williams, Charles Hawtrey, Joan Sims
The film opens with pub landlord and frequent holidaymaker Vic Flange (Sid James) openly flirting with the sassy saucepot widow Sadie Tompkins (Barbara Windsor) as his battleaxe wife, Cora (Joan Sims), looks on with disdain.

Starring:
Kelly O'Sullivan, Charin Alvarez, Braden Crothers, William Drain
Bridget, a 34 year old, gets a job nannying six-year-old Frances. Bridget's unwanted pregnancy and abortion raise many complications.
14
The Peanut Butter Falcon (2019)

Starring:
Zack Gottsagen, Ann Owens, Dakota Johnson, Bruce Dern
Genres:
Adventure, Comedy, Drama
Zak, a 22-year-old man with Down Syndrome, escapes from a state-run care facility with the help of his elderly roommate, to train as a professional wrestler under the tutelage of his hero, the Saltwater Redneck.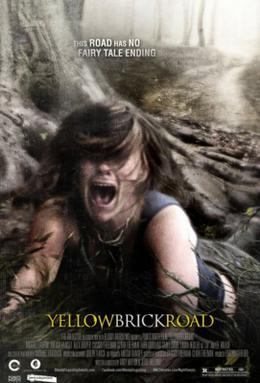 Starring:
Georgia Bradley, Sam Carter, Drew Casson, Mark Cusack
Genres:
Action, Horror, Sci-Fi
Hungerford is a historic market town and civil parish in Berkshire, England, 8 miles (13 km) west of Newbury, 9 miles (14 km) east of Marlborough, 27 miles (43 km) northeast of Salisbury and 60 miles (97 km) west of London.

Starring:
Michael Greyeyes, Elle-Máijá Tailfeathers, Forrest Goodluck, Kiowa Gordon
In 1981, on the Red Crow Indian Reservation in Quebec, Canada, fisherman Gisigu catches a number of salmon, and observes that they continue to move after being gutted.
17
Yelling to the Sky (2011)

Starring:
Zoë Kravitz, Tim Blake Nelson, Jason Clarke, Sonequa Martin-Green
The film starts out with quiet, studious, high schooler, Sweetness O'Hara riding her bike with a friend down the street, when neighborhood bully Latonya, her boyfriend, and friends begins picking on her.