Movies You Should Watch If You Like Bone (1972)
Movies like Bone (1972).
23 items, 737 votes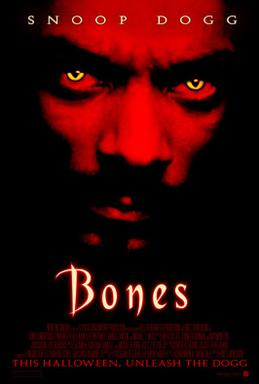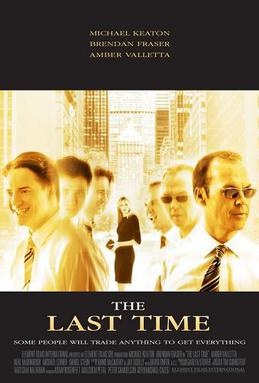 Starring:
Brendan Fraser, Amber Valletta, Michael Keaton, Daniel Stern
Genres:
Comedy, Drama, Thriller
Ted Riker (Michael Keaton) is the top salesman in the New York office of business machine company Bineview.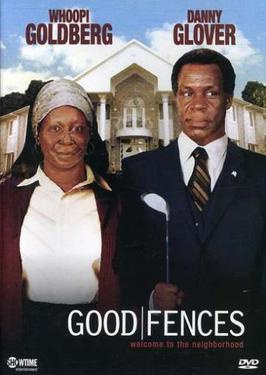 Starring:
Danny Glover, Whoopi Goldberg, Zachary Simmons Glover, Mo'Nique
Good Fences, is a made-for-TV movie that debuted in 2003. It is about the stresses of prejudice on an upwardly mobile black family in 1970s Greenwich, Connecticut.
3
Diary of a Tired Black Man (2008)

Starring:
Jimmy Jean-Louis, Paula Lema, Tim Alexander, Natasha McCrea
Diary of a Tired Black Man is a narrative dramatic-comedy that is also combined with documentary footage shot across the country.

Starring:
Tim Heidecker, Eric Wareheim, James Murphy, Jeffrey Jensen
Swanson (Heidecker) is an aging, upper class hipster who alternately feels apathy and resentment towards his surroundings.

Starring:
Peter Weller, Judy Davis, Patrick Bauchau, Rachel Rosenthal
Peter and Katherine Witner are Southern California super-yuppies with great jobs but no center to their lives.

Starring:
John Lithgow, Teri Garr, Laura Alcalde, Madison Arnold
Genres:
Comedy, Drama, Thriller
The film is set in and around San Pedro, Los Angeles, California - 'the Edward Hopper streets and storefronts create a world where the script plays itself out in all its linear precision.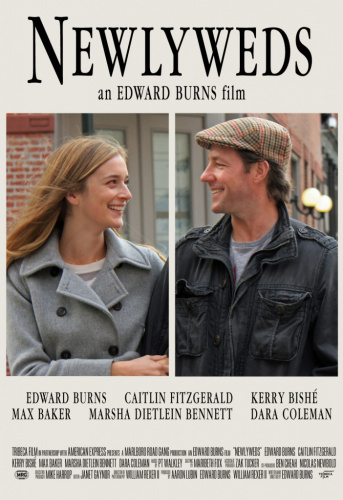 Starring:
Edward Burns, Caitlin FitzGerald, Kerry Bishé, Marsha Dietlein
The honeymoon period ends quickly for Buzzy (Burns) and Katie (Fitzgerald) when Buzzy's sister Linda arrives unannounced to the couples' apartment looking for a place to stay.
8
The Object of Beauty (1991)

Starring:
John Malkovich, Andie MacDowell, Lolita Davidovich, Rudi Davies
Genres:
Comedy, Crime, Drama
Jake and Tina have taken up residence in a London hotel, living way beyond their means.

Starring:
George Segal, Susan Saint James, Jack Warden, Dick Martin
Roger Porter (Washington), a young and somewhat naive black man, is the long-lost son of Walter Whitney (Segal), a successful businessman living in the exclusive, predominantly white community of San Marino, California.

Starring:
Diane Lane, James Le Gros, Stephen Collins, Tess Harper
A New Jersey doctor named Gerald buys his trophy wife, Debbie, a revolver against her wishes.
11
Marie and Bruce (2004)

Starring:
Julianne Moore, Matthew Broderick, Bob Balaban, Brian McConnachie
Marie and Bruce is a 2004 American comedy drama film directed by Tom Cairns and starring Julianne Moore and Matthew Broderick.
12
California Split (1974)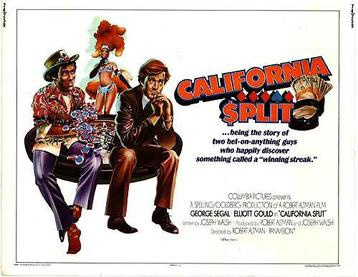 Starring:
George Segal, Elliott Gould, Ann Prentiss, Gwen Welles
A friendship develops between Bill Denny (George Segal) and Charlie Waters (Elliott Gould) over their mutual love of gambling.

Starring:
Burt Reynolds, Sally Field, Dom DeLuise, Strother Martin
Wendell "Sonny" Lawson (Reynolds), an unscrupulous real-estate promoter, learns that he has a fatal blood disease and decides to commit suicide rather than endure a slow, painful death.

Starring:
Isabelle Huppert, Martin Donovan, Elina Löwensohn, Damian Young
Genres:
Comedy, Crime, Drama
Still a virgin after 15 years in a convent, the demure Isabelle earns her living in New York by writing pornography, which she researches by buying magazines and hiring videos.
15
Women in Revolt (1971)

Starring:
Candy Darling, Jackie Curtis, Holly Woodlawn, Jonathan Kramer
Women In Revolt, also known as Andy Warhol's Women in Revolt, is a 1971 satire film produced by Andy Warhol and directed by American filmmaker Paul Morrissey.

Starring:
James Woods, Randy Quaid, Kate Capshaw, Lucinda Jenney
Matt (Woods), a sophisticated college professor and Karen (Capshaw), his schoolteacher wife, have inconsiderate neighbors (a loutish beer-swilling butcher and his wife, played by Quaid and Jenney) whose lawn sprinkler drowns their flowers.
17
The Obama Effect (2012)

The Obama Effect is a 2012 American comedy-drama film directed by Charles S. Dutton and starring Dutton, Katt Williams and Vanessa Bell Calloway.

Starring:
Joan Allen, Jeff Daniels, Robert Forster, Andre Braugher
Handguns figure in the intertwining lives of nine people.
19
Magic Carpet Ride (2005)

Starring:
Yilmaz Erdogan, Tolga Çevik, Cem Yilmaz, Özgü Namal
Asim Noyan (Yılmaz Erdoğan) and his gang make up a rambling collective, which concerns itself with a range of criminal activities, running from car theft to fraud.

Starring:
Dagney Kerr, Tank, Vincent Riverside, Ian Shelley
It's noon at a remote foothill park in Los Angeles: April is there to commit suicide; Krysta and Dennis tryst in his car while her co-worker Ian waits in a dog-shampooing van; Dennis's wife Peg and her best friend Claire have followed Dennis and plan guerrilla warfare; and four 20-somethings from the same office are talking in a van.