Movies You Should Watch If You Like Beware of a Holy Whore (1971)
Movies like Beware of a Holy Whore (1971).
18 items, 510 votes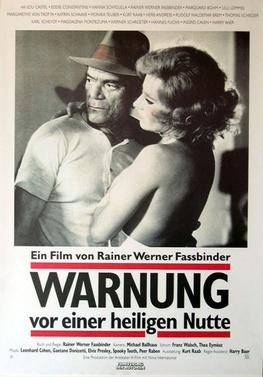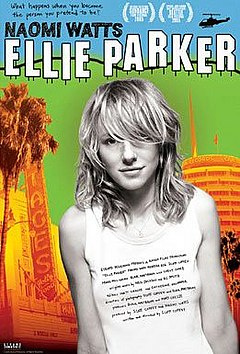 Starring:
Naomi Watts, Jennifer Syme, Greg Freitas, Gaye Pope
Ellie Parker is the story of an Australian actress struggling to make it in Hollywood.
2
Living in Oblivion (1995)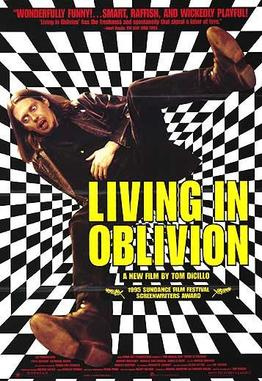 Starring:
Steve Buscemi, Catherine Keener, Dermot Mulroney, Danielle von Zerneck
The film is divided into three parts, all of which concern the making of a low-budget movie featuring the same director, crew and substantially the same cast.
3
Lisa Picard Is Famous (2000)

Starring:
Laura Kirk, Nat DeWolf, Griffin Dunne, Daniel London
Lisa Picard is Famous, also known as Famous, is a 2000 comedy-drama film directed by Griffin Dunne and written by Nat DeWolf & Laura Kirk.

Starring:
François Petit, Robert Hockley, Luana Anders, Jack Ong
Frank 'Rhino' Rhinoslavsky (Quinn) is a dumb part-time cab driver in New York City who wants to break into film business.

The film, a mockumentary that viewers are meant to believe is real, features around real-life screenwriter Taylor.

Starring:
Kurt Raab, Margit Carstensen, Helen Vita, Volker Spengler
Genres:
Comedy, Drama, Romance
Walter Kranz (Kurt Raab), a former revolutionary poet who attempts to base his life on that of Stefan George, is both lost for new ideas and broke.
7
The Third Generation (1979)

Starring:
Eddie Constantine, Hanna Schygulla, Volker Spengler, Margit Carstensen
P. J.

Starring:
Julie Andrews, William Holden, Marisa Berenson, Larry Hagman
The story is a satire of the film industry and Hollywood society.

Starring:
Robert Wuhl, Martin Landau, Vasek Simek, Thomas R. Voth
A down-and-out Hollywood screenwriter and director named Marvin Landisman (Robert Wuhl) is working on cheaply made instructional videos when his years-old script is read by Jack Roth (Martin Landau), a desperate has-been producer who offers to help Marvin find investors for his movie.

Starring:
Britta Barnes, Peter Gonzales Falcon, Fiona Florence, Pia De Doses
Federico Fellini recounts his youth in Rome. The film opens up with a long traffic jam to the city.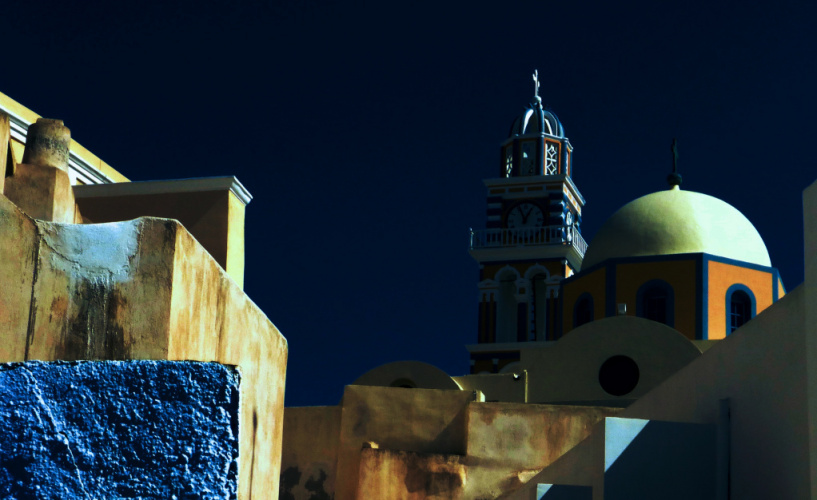 Starring:
Jacqueline Bisset, Jean-Pierre Léaud, François Truffaut, Valentina Cortese
Genres:
Comedy, Drama, Romance
Day for Night chronicles the production of Je Vous Présente Paméla (Meet Pamela, or literally I want you to meet Pamela), a clichéd melodrama starring aging screen icon Alexandre (Jean-Pierre Aumont), former diva Séverine (Valentina Cortese), young heartthrob Alphonse (Jean-Pierre Léaud) and a British actress, Julie Baker (Jacqueline Bisset), who is recovering from both a nervous breakdown and the controversy over her marriage to her much older doctor.

Starring:
Kenneth Branagh, Judy Davis, Leonardo DiCaprio, Greg Mottola
Lee Simon (Kenneth Branagh) is an unsuccessful novelist turned travel writer who immerses himself in celebrity journalism following a midlife crisis and subsequent divorce from his insecure wife, Robin (Judy Davis), a former English teacher, after sixteen years of marriage.
13
Hollywood North (2003)

Hollywood North is a 2003 film starring Matthew Modine and Jennifer Tilly.

Starring:
Don McKellar, Peter Paige, Gil Bellows, Victoria Fodor
Taylor Brandon Burns (Mark Rendall), a conflicted young TV star from the U. S. , runs away from the set - and his problems - while shooting a big-budget film in Canada.

Starring:
Maggie Cheung, Jean-Pierre Léaud, Nathalie Richard, Antoine Basler
Cheung is employed to play the film-within-the-film's heroine, Irma Vep (an anagram for vampire), a burglar, who spends most of the film dressed in a tight, black, latex rubber catsuit, defending her director's odd choices to hostile crew members and journalists.
16
Women in Revolt (1971)

Starring:
Candy Darling, Jackie Curtis, Holly Woodlawn, Jonathan Kramer
Women In Revolt, also known as Andy Warhol's Women in Revolt, is a 1971 satire film produced by Andy Warhol and directed by American filmmaker Paul Morrissey.
17
Carry on Abroad (1972)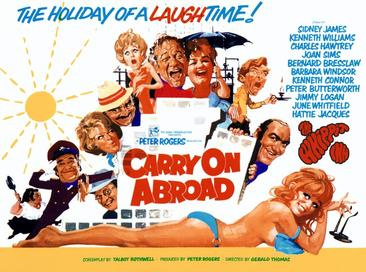 Starring:
Sidney James, Kenneth Williams, Charles Hawtrey, Joan Sims
The film opens with pub landlord and frequent holidaymaker Vic Flange (Sid James) openly flirting with the sassy saucepot widow Sadie Tompkins (Barbara Windsor) as his battleaxe wife, Cora (Joan Sims), looks on with disdain.
18
Hollywood, Je T'aime (2009)

Genres:
Comedy, Drama, Romance
.