Movies You Should Watch If You Like Roma (1972)
Movies like Roma (1972).
24 items, 786 votes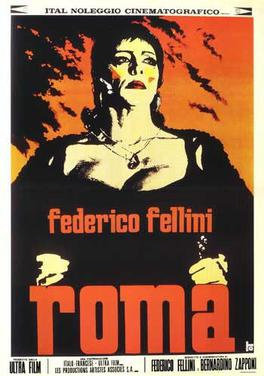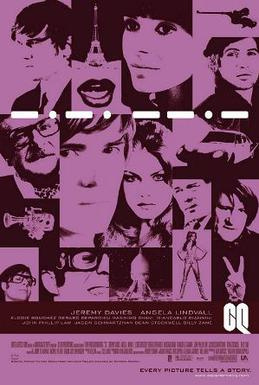 Genres:
Comedy, Drama, Sci-Fi
CQ uses the format of a film within a film.
Starring:
Nanni Moretti, Renato Carpentieri, Giovanna Bozzolo, Sebastiano Nardone
Genres:
Biography, Comedy, Drama
Nanni Moretti directs himself playing himself in this wry look at life.

Starring:
Marcello Mastroianni, Anna Prucnal, Bernice Stegers, Jole Silvani
Genres:
Comedy, Drama, Fantasy
Snàporaz wakes up during a train ride and has a brief fling with a woman in the bathroom, but it's cut short when the train suddenly stops and the woman gets off.
4
Stardust Memories (1980)

Starring:
Woody Allen, Charlotte Rampling, Jessica Harper, Marie-Christine Barrault
The film follows famous filmmaker Sandy Bates, who is plagued by fans who prefer his "earlier, funnier movies" to his more recent artistic efforts, while he tries to reconcile his conflicting attraction to two very different women: the earnest intellectual Daisy and the more maternal Isobel.

Starring:
Sophia Loren, Julia Roberts, Marcello Mastroianni, Jean-Pierre Cassel
As models, designers and journalists gather for Paris Fashion Week, Fashion Council head Olivier de la Fontaine chokes to death on a sandwich, leaving behind a wife, a mistress, and a mysterious Russian companion who has fled the scene.

Starring:
Marcello Mastroianni, Giulietta Masina, Franco Fabrizi, Friedrich von Ledebur
Amelia and Pippo were once together famous as dancers, imitating Ginger Rogers' and Fred Astaire's dance routines.

Starring:
Maggie Cheung, Jean-Pierre Léaud, Nathalie Richard, Antoine Basler
Cheung is employed to play the film-within-the-film's heroine, Irma Vep (an anagram for vampire), a burglar, who spends most of the film dressed in a tight, black, latex rubber catsuit, defending her director's odd choices to hostile crew members and journalists.
8
That Obscure Object of Desire (1977)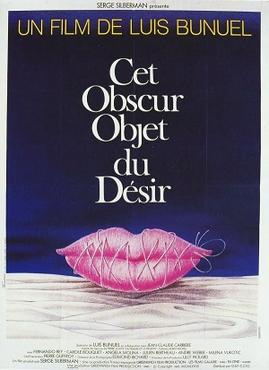 Starring:
Fernando Rey, Carole Bouquet, Ángela Molina, Julien Bertheau
A dysfunctional and sometimes violent romance happens between Mathieu (Fernando Rey), a middle-aged, wealthy Frenchman, and a young, impoverished, and beautiful flamenco dancer from Seville, Conchita, played by Carole Bouquet and Ángela Molina.
9
Living in Oblivion (1995)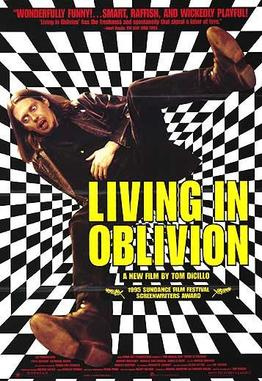 Starring:
Steve Buscemi, Catherine Keener, Dermot Mulroney, Danielle von Zerneck
The film is divided into three parts, all of which concern the making of a low-budget movie featuring the same director, crew and substantially the same cast.
10
The Phantom of Liberty (1974)

Starring:
Jean-Claude Brialy, Adolfo Celi, Michel Piccoli, Monica Vitti
The opening scene is inspired by "The Kiss", a short story by Spanish post-romanticist writer Gustavo Adolfo Bécquer and by Francisco Goya's painting The Third of May 1808.

Starring:
Kenneth Branagh, Judy Davis, Leonardo DiCaprio, Greg Mottola
Lee Simon (Kenneth Branagh) is an unsuccessful novelist turned travel writer who immerses himself in celebrity journalism following a midlife crisis and subsequent divorce from his insecure wife, Robin (Judy Davis), a former English teacher, after sixteen years of marriage.
12
Beware of a Holy Whore (1971)

Starring:
Lou Castel, Eddie Constantine, Marquard Bohm, Hanna Schygulla
Beware of a Holy Whore opens with a soliloquy (delivered by Werner Schroeter) about the synopsis of a Disney story featuring Goofy, the dog.

Starring:
Winona Ryder, Gena Rowlands, Lisanne Falk, Alan Randolph Scott
A collection of five stories involving cab drivers in five different cities.
14
Slaves of New York (1989)

Starring:
Bernadette Peters, Adam Coleman Howard, Chris Sarandon, Mary Beth Hurt
The story follows Eleanor, an aspiring hat designer, and a group of artists and models in the "downtown" New York City art world.

Starring:
Jean-Louis Trintignant, Stefania Sandrelli, Gastone Moschin, Enzo Tarascio
In Paris, Marcello Clerici finalizes his preparations in assassinating his former college professor, Luca Quadri.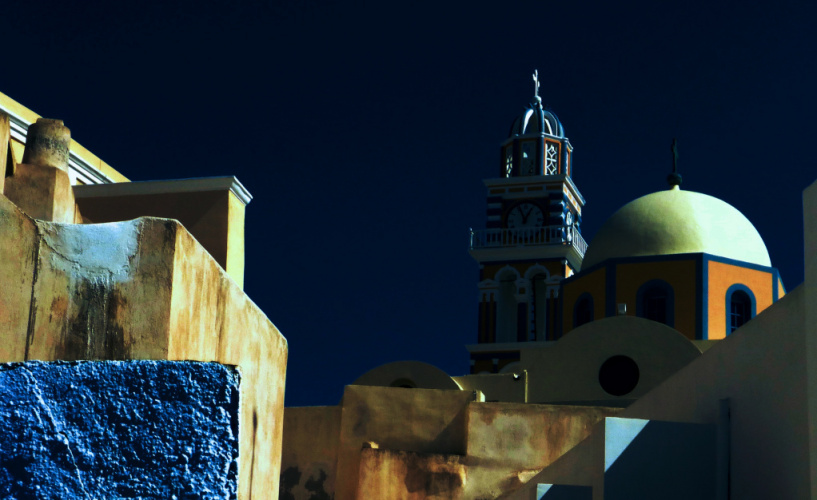 Starring:
Jacqueline Bisset, Jean-Pierre Léaud, François Truffaut, Valentina Cortese
Genres:
Comedy, Drama, Romance
Day for Night chronicles the production of Je Vous Présente Paméla (Meet Pamela, or literally I want you to meet Pamela), a clichéd melodrama starring aging screen icon Alexandre (Jean-Pierre Aumont), former diva Séverine (Valentina Cortese), young heartthrob Alphonse (Jean-Pierre Léaud) and a British actress, Julie Baker (Jacqueline Bisset), who is recovering from both a nervous breakdown and the controversy over her marriage to her much older doctor.

Starring:
Magali Noël, Bruno Zanin, Pupella Maggio, Armando Brancia
A young woman hanging clothes on a line happily points out the arrival of "manine" or fluffy poplar seeds floating on the wind.
18
Fellini's Casanova (1976)

Starring:
Donald Sutherland, Tina Aumont, Cicely Browne, Carmen Scarpitta
Genres:
Biography, Drama, History
The film opens with a carnival in Venice as a prelude to a series of erotic encounters that follow Giacomo Casanova through the cities of 18th-century Europe.

Starring:
Paul Giamatti, Emily Watson, Dina Korzun, Armand Schultz
Paul Giamatti is an actor who becomes so impassioned with the characters and roles that he plays that he has trouble disassociating himself from the character after the scene is done.
20
Carry on Abroad (1972)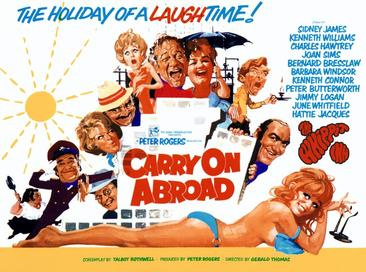 Starring:
Sidney James, Kenneth Williams, Charles Hawtrey, Joan Sims
The film opens with pub landlord and frequent holidaymaker Vic Flange (Sid James) openly flirting with the sassy saucepot widow Sadie Tompkins (Barbara Windsor) as his battleaxe wife, Cora (Joan Sims), looks on with disdain.