Movies to Watch If You Like the Spider's Stratagem (1970)
Watch movies if you like The Spider's Stratagem (1970).
34 items, 1293 votes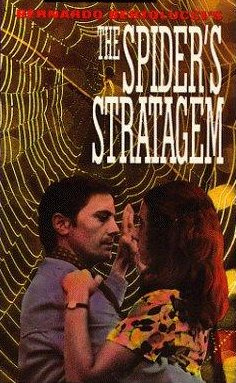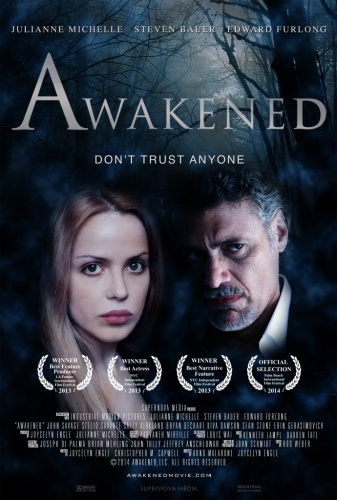 Starring:
Julianne Michelle, Steven Bauer, John Savage, Edward Furlong
Genres:
Drama, Mystery, Thriller
Samantha Winston (Julianne Michelle), a 22-year-old woman, returns to her home town after 14 years in search of answers to her mother's untimely death.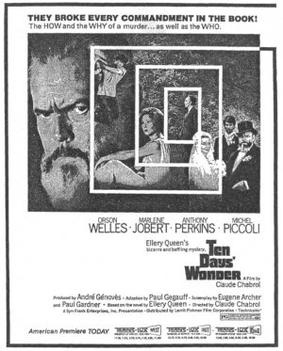 Starring:
Anthony Perkins, Michel Piccoli, Marlène Jobert, Orson Welles
Ten Days' Wonder (French: La Décade prodigieuse) is a 1971 French murder-mystery film directed by Claude Chabrol and starring Michel Piccoli, Anthony Perkins, and Orson Welles.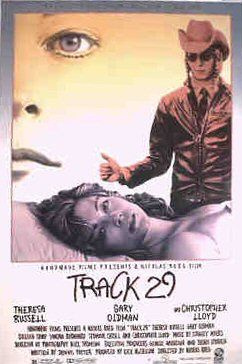 Starring:
Theresa Russell, Gary Oldman, Christopher Lloyd, Colleen Camp
The childless wife of a small town doctor in North Carolina, tired of his spending too much time playing with his model trains and her empty life, meets a young British hitchhiker in a café.

Starring:
Courteney Cox, James Le Gros, Michael Ealy, Dori Mizrahi
Genres:
Drama, Mystery, Thriller
On the evening of November 7, photographer Sophie Jacobs (Cox) and her attorney boyfriend Hugh (LeGros) go to dinner at a Chinese restaurant.

Starring:
Ferenc Bandi, Józsefné Rácz, József Farkas, Ferenc Nagy
Genres:
Crime, Drama, Mystery
The story takes place in an ordinary village in Hungary. It begins with an old man who has hiccups, and takes place in front of his house near a can of milk.

Starring:
Jane Fonda, Anne Bancroft, Meg Tilly, Anne Pitoniak
In a Roman Catholic convent near Montreal, Quebec, Canada, during evening prayers, the nuns hear screams coming from the room of Sister Agnes, a young novice.
7
Stratosphere Girl (2004)

Starring:
Chloé Winkel, Jon Yang, Rebecca Palmer, Tuva Novotny
Teenager Angela (Chloé Winkel), who is skilled at drawing, meets and falls in love with an attractive Japanese DJ.

Starring:
Joseph McKelheer, Cory Knauf, Courtney Halverson, Ed Lauter
Genres:
Drama, Mystery, Thriller
Nadow (Nadow) is a jobless punk who often engages in stealing and cheating. One day, when he decides to find a stable job, he accidentally becomes a drug trafficker.

Starring:
Jean-Louis Trintignant, Stefania Sandrelli, Gastone Moschin, Enzo Tarascio
In Paris, Marcello Clerici finalizes his preparations in assassinating his former college professor, Luca Quadri.
10
The Unknown Woman (2006)

Starring:
Kseniya Rappoport, Michele Placido, Claudia Gerini, Piera Degli Esposti
Genres:
Drama, Mystery, Thriller
Irena (Kseniya Rappoport), a Ukrainian prostitute on the run, is determined to find a job in an elegant apartment building in northern Italy, and starts by cleaning the stairs.

Starring:
Robert Forster, Fiona Lewis, Ray Sharkey, Joanna Cassidy
Stunts, also released as The Deadly Game, is an American drama thriller adventure 1977 film directed by Mark L. Lester and starring Robert Forster.

Starring:
Chris Cooper, Elizabeth Peña, Stephen Mendillo, Stephen J. Lang
Sam Deeds is the sheriff of Rio County in Frontera, Texas. A native of Frontera, Sam returned two years ago and was elected sheriff.

Starring:
Dustin Hoffman, Vanessa Redgrave, Timothy Dalton, Helen Morse
Genres:
Drama, Mystery, Thriller
The film opens as Agatha Christie (Vanessa Redgrave) gets a silver cup engraved for her husband Archie (Timothy Dalton), who receives the gift with utter disdain.
14
The Dead Will Tell (2004)

Starring:
Anne Heche, Kathleen Quinlan, Chris Sarandon, Eva Longoria
Genres:
Drama, Mystery, Thriller
In New Orleans, the lawyer Emily Parker meets the handsome Billy Hytner by chance; they date and fall immediately in love for each other.
15
Last Tango in Paris (1972)

Starring:
Marlon Brando, Maria Schneider, Maria Michi, Giovanna Galletti
Paul (Brando), a middle-aged American hotel owner mourning the suicide of his wife Rosa, meets a young, engaged Parisian woman named Jeanne (Maria Schneider) at an apartment that both are interested in renting.

Starring:
Jill Clayburgh, Matthew Barry, Veronica Lazar, Renato Salvatori
Joe (Matthew Barry) is the son of famous opera singer Caterina Silveri (Jill Clayburgh).
17
The Last Emperor (1987)

Starring:
John Lone, Joan Chen, Peter O'Toole, Ruocheng Ying
Genres:
Biography, Drama, History
In 1950, Puyi has been kept in custody for five years, since the Red Army captured him during the Soviet invasion of Manchuria at the end of World War II.
18
The Garden of the Finzi-continis (1970)

Starring:
Dominique Sanda, Lino Capolicchio, Helmut Berger, Fabio Testi
Genres:
Drama, History, War
In the late 1930s, in Ferrara, a group of young friends get together for afternoons of tennis and happy times.

Starring:
Julie Christie, Donald Sutherland, Hilary Mason, Clelia Matania
Genres:
Drama, Mystery, Thriller
Don't Look Now (Italian: A Venezia. un Dicembre rosso shocking, lit. "In Venice. a shocking red December") is a 1973 English-language film directed by Nicolas Roeg.

Starring:
Robert De Niro, Gérard Depardieu, Dominique Sanda, Francesca Bertini
The film opens on 25 April 1945, the day Italy is liberated from the fascists.