Movies Like the Lickerish Quartet (1970)
Movies similar to The Lickerish Quartet (1970).
28 items, 949 votes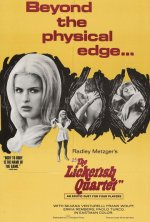 1
The Blood Oranges (1997)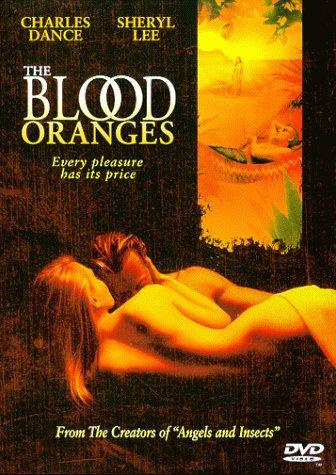 Starring:
Charles Dance, Sheryl Lee, Colin Lane, Laila Robins
Cyril and Fiona, a free-wheeling married couple, travel to a tropical coastal town to follow their sexual fantasies. Cyril is a manipulator.
Starring:
Katarina Vasilissa, Francesco Casale, Cristina Garavaglia, Raffaella Offidani
In Rome, Dodo is a university lecturer taking a class in French literature.
3
This Girl's Life (2003)

Starring:
Juliette Marquis, James Woods, Kip Pardue, Tomas Arana
Moon (Juliette Marquis) is a down-to-earth young woman who happens to be one of the most popular adult film stars.
4
Full Body Massage (1995)

Starring:
Mimi Rogers, Bryan Brown, Christopher Burgard, Elizabeth Barondes
Nina, an art dealer, has her weekly massage appointment and is surprised to find out her usual masseur, Douglas, has sent a replacement named Fitch.
5
I Like to Play Games (1995)

Starring:
Lisa Boyle, Ken Steadman, James DiZazzo, Pamela Dickerson
Michael (Ken Steadman) is looking for a woman who likes to play games, but when he finds Suzanne (Lisa Boyle), he discovers to his cost that she may be more than he bargained for, especially since common sense does not show itself to be one of his assets or advantages.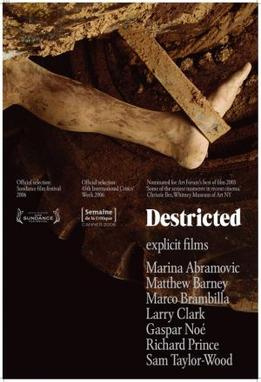 Starring:
Goce Balkovic, Goran Brklja, Zoran Brklja, Ana Hamljan Colic
Destricted is a British-American drama film series that explores the line where art and pornography intersect.
7
Sex, Lies, and Videotape (1989)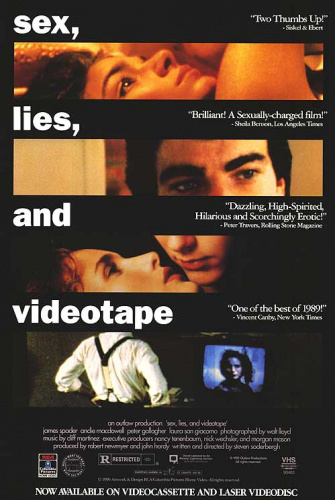 Starring:
James Spader, Andie MacDowell, Peter Gallagher, Laura San Giacomo
Ann Bishop Mullany lives in Baton Rouge, unhappily but comfortably married to John, a successful lawyer.
8
Emanuelle in Bangkok (1976)

Starring:
Laura Gemser, Gabriele Tinti, Ely Galleani, Ivan Rassimov
Photojournalist Emanuelle and her friend, archaeologist Roberto, travel to Bangkok, where she hopes to shoot photos of the Thai king for her New York magazine and interview him.

Starring:
Audie England, Costas Mandylor, Eric da Silva, Raven Snow
Set in Paris, France, in 1940 in the early days of World War II before the German invasion and conquest of France, Elena Martin (Audie England) is a young American writer struggling to get by in Paris while searching for inspiration for her first novel.

Starring:
Natalie Anderson, Tanna Frederick, Athena Demos, Katie Grant
Inescapable is a 2012 drama and political thriller written and directed by Ruba Nadda. The film stars Alexander Siddig, Marisa Tomei, and Joshua Jackson.
11
Adrift in Manhattan (2007)

Starring:
Heather Graham, Victor Rasuk, Dominic Chianese, Marlene Forte
The film centers on New Yorkers who are lonely and emotionally lost in the big city.

Starring:
Mickey Rourke, Jacqueline Bisset, Carré Otis, Assumpta Serna
Emily Reed travels to New York City to interview with a law firm, which offers her a job if she flies to Rio de Janeiro the following morning.

Starring:
Nicolas Cage, Erika Anderson, Judge Reinhold, Joe Pantoliano
Genres:
Drama, Romance, Thriller
Zandalee Martin is a young boutique store owner living in New Orleans who is sexually frustrated and feeling unfulfilled with her marriage to Thierry Martin, and eventually gets tangled in a passionate, sensual and torrid adulterous affair with her husband's mysterious and free spirited old friend Johnny Collins.

Vanessa Anden (Olivia Pascal) is a misfit student at a Bavarian convent.
15
And They Call It Summer (2012)

Starring:
Jean-Marc Barr, Filippo Nigro, Isabella Ferrari, Luca Argentero
They Call It Summer (Italian: E la chiamano estate) is a 2012 Italian romance-drama film directed by Paolo Franchi.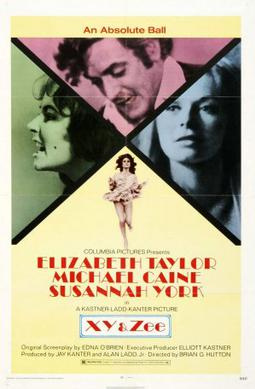 Starring:
Elizabeth Taylor, Michael Caine, Susannah York, Margaret Leighton
Zee and Co (also known as X Y and Zee and Zee and Company) is a 1972 British drama film directed by Brian G.

Starring:
Sylvia Kristel, Alain Cuny, Marika Green, Daniel Sarky
Emmanuelle flies to Bangkok to meet her diplomat husband Jean.

Starring:
Lauren Lee Smith, Eric Balfour, Polly Shannon, Mayko Nguyen
The camera slowly zooms out on a young woman masturbating to a porn sex tape. She gets up abruptly and goes out to a party, looking for sex.
19
A Bigger Splash (2015)

Starring:
Tilda Swinton, Matthias Schoenaerts, Ralph Fiennes, Dakota Johnson
Genres:
Drama, Music, Thriller
In an isolated villa on the small Italian island of Pantelleria, world-famous rock singer Marianne Lane is on holiday with her filmmaker lover Paul.
20
The Girl From Nowhere (2012)

Starring:
Virginie Legeay, Claude Morel, Lise Bellynck, Anne Berry
Genres:
Drama, Horror, Mystery
The Girl from Nowhere (French: La Fille de nulle part) is a 2012 French drama film directed by Jean-Claude Brisseau.