Most Similar Movies to the Stepmother (1972)
Movies similar to The Stepmother (1972).
16 items, 424 votes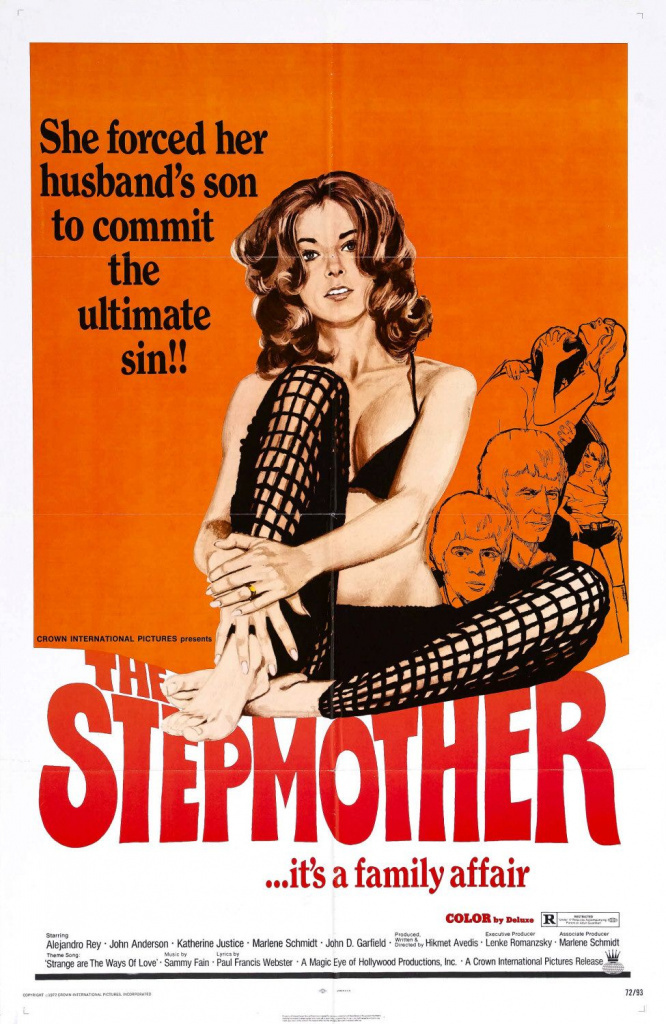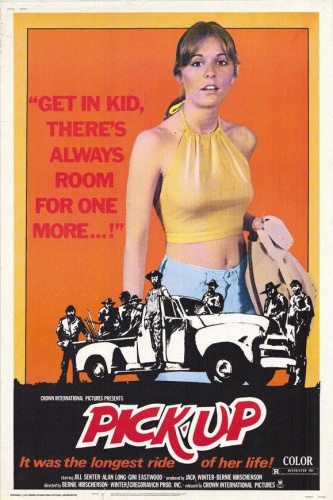 Starring:
Jill Senter, Alan Long, Gini Eastwood, Tom Quinn
Two young women, free spirit Carol (Jill Senter) and introverted Maureen (Gini Eastwood) are hitchhiking when they are picked up by Chuck (Alan Long) in his mobile home.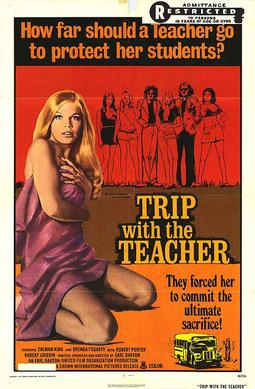 The Teacher is a 1974 American coming-of-age erotic suspense film, written, produced, and directed by Hikmet Avedis (also known as Howard Avedis) in just twelve days for an estimated $65,000 and released by Crown International Pictures.

Starring:
Chrystale Wilson, Tyson Beckford, Joey Lawrence, Jon Kohler
A woman's infidelity leads her into a web of larceny and danger in this noir-flavored independent thriller.
4
Allyson Is Watching (1997)

Starring:
Caroline Ambrose, James Horan, David Andriole, Jack DeLeon
Innocent, sexy Allyson leaves her boyfriend Peter to go to acting classes in Los Angeles. In Los Angeles she rents a room in an apartment building from the grumpy Mr.
5
A Killing in a Small Town (1990)

Starring:
Barbara Hershey, Brian Dennehy, John Terry, Richard Gilliland
A small town is shocked by the brutal ax murder of a woman, Peggy Blankenship.
6
The Two Mr. Kissels (2008)

Starring:
John Stamos, Robin Tunney, Anson Mount, Gretchen Egolf
The film starts with the murder of narrator Andrew Kissel (John Stamos), and is told through a series of flashbacks and documentary interviews, telling the story of how embezzling real estate mogul Andrew and his younger Wall Street broker brother, Robert (Anson Mount) meet their untimely ends.

Starring:
George Shannon, Mary Woronov, Lynn Lowry, Monique van Vooren
Sugar Cookies (also known as Love Me My Way) is a 1973 erotic softcore crime drama film directed by Theodore Gershuny.
8
I Like to Play Games (1995)

Starring:
Lisa Boyle, Ken Steadman, James DiZazzo, Pamela Dickerson
Michael (Ken Steadman) is looking for a woman who likes to play games, but when he finds Suzanne (Lisa Boyle), he discovers to his cost that she may be more than he bargained for, especially since common sense does not show itself to be one of his assets or advantages.
9
The Human Contract (2008)

Starring:
Jason Clarke, Paz Vega, Idris Elba, T.J. Thyne
A successful but unhappy businessman (Clarke) meets a free-spirited stranger (Vega) who tempts him to explore reckless love.
10
Edge of Madness (2002)

Starring:
Caroline Dhavernas, Frank Adamson, Wayne Nicklas, Nicole Bremault
Annie Herron is abused by her husband, Simon, whilst his brother, George, was seemingly helpless to intervene. The film hits an interesting twist when Simon is murdered.

Starring:
James Spader, Mädchen Amick, Fredric Lehne, Bess Armstrong
Genres:
Drama, Mystery, Thriller
The film opens on divorce proceedings involving Ray Reardon, a successful architect, and his first wife.
12
The Blood Oranges (1997)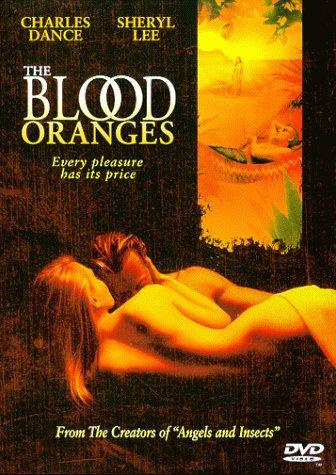 Starring:
Charles Dance, Sheryl Lee, Colin Lane, Laila Robins
Cyril and Fiona, a free-wheeling married couple, travel to a tropical coastal town to follow their sexual fantasies. Cyril is a manipulator.
13
American Translation (2011)

Starring:
Lizzie Brocheré, Pierre Perrier, Karl E. Landler, Djédjé Apali
American Translation is a French adult film directed by Pascal Arnold and Jean-Marc Barr and Pierre Perrier and Lizzie Brocheré, released in 2011.

Starring:
Carla Gugino, Richard Bright, Robert Knepper, Donna Mitchell
Megan (Carla Gugino), is found naked and lying unconscious on a beach. It is presumed that Megan was raped and a local detective (Aida Turturro) begins investigating.
15
Emanuelle in Bangkok (1976)

Starring:
Laura Gemser, Gabriele Tinti, Ely Galleani, Ivan Rassimov
Photojournalist Emanuelle and her friend, archaeologist Roberto, travel to Bangkok, where she hopes to shoot photos of the Thai king for her New York magazine and interview him.
16
Carry on Abroad (1972)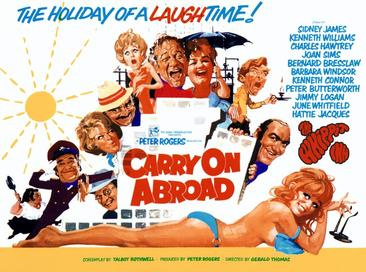 Starring:
Sidney James, Kenneth Williams, Charles Hawtrey, Joan Sims
The film opens with pub landlord and frequent holidaymaker Vic Flange (Sid James) openly flirting with the sassy saucepot widow Sadie Tompkins (Barbara Windsor) as his battleaxe wife, Cora (Joan Sims), looks on with disdain.