Movies to Watch If You Like American Hangman (2019)
Movies to watch if you like American Hangman (2019).
20 items, 593 votes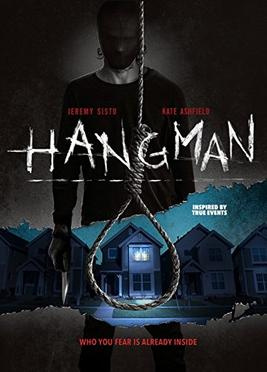 1
The Invisible Witness (2018)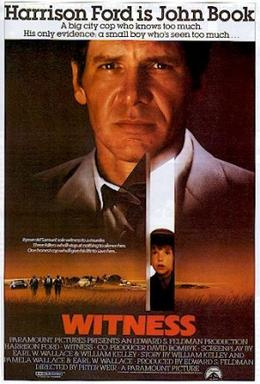 Starring:
Riccardo Scamarcio, Miriam Leone, Fabrizio Bentivoglio, Maria Paiato
Adriano Doria is "the entrepreneur of the year" in Milan. He drives a BMW, wears a flamboyant Rolex, has an adorable wife and daughter and a beautiful mistress.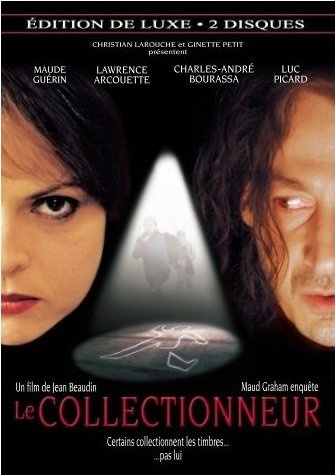 Starring:
Maude Guérin, Luc Picard, Lawrence Arcouette, Charles-André Bourassa
The Collector (French: Le Collectionneur) is a Canadian thriller film, released in 2002.

Starring:
Jean-Hugues Anglade, Keith David, Kent Allen, Connie Nielsen
A traveling cellist gets involved with two disturbed sisters on their way to Seattle to tell their mom that their dad has just passed away.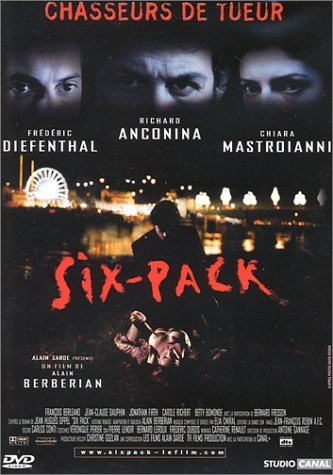 Starring:
Richard Anconina, Frédéric Diefenthal, Chiara Mastroianni, Bernard Fresson
A few young women are murdered in Paris and as police progress in the investigation they realise that discovering the identity of the serial killer is not enough to bring the maniac to justice.
5
20 Ft Below: the Darkness Descending (2014)

Starring:
Danny Trejo, Kinga Philipps, Frank Krueger, Tiffany Adams
Documentary filmmaker Chelsea enters the abandoned New York City Subway tunnels that homeless squatters use.

Starring:
Judd Nelson, Jennifer Carpenter, Stacey Dash, Michael Bowen
Apartment dwellers meet violent ends soon after a new landlord takes over their building.
7
Do No Harm (2013 - 2013)

Starring:
Steven Pasquale, Alana De La Garza, Michael Esper, Ruta Gedmintas
Jason Cole, a brilliant neurosurgeon has to battle with his own alter-ego, Ian Price, in order to live a normal life in this modern take on Jekyll and Hyde.
8
Messages Deleted (2010)

Starring:
Matthew Lillard, Deborah Kara Unger, Gina Holden, Serge Houde
A screenwriting teacher is forced to live out the plot of a screenplay idea he stole from an anonymous character, who now seeks revenge.
9
Benefit of the Doubt (1993)

Karen, a life-weary single-mother and waitress finds her life disrupted when her father, Frank, is finally released after 20 years in the State Pen.

Daisy Lowendahl is a best-selling suspense novelist who has been receiving threatening letters ever since an incident occurred in which a man killed a woman and claimed that he was inspired to do it by one of her novels.

Starring:
Matt Lanter, Sara Paxton, Torrance Coombs, Alice Evans
This psychological thriller finds a college group of friends playing Truth or Dare on New Year's Eve in London.
12
The Boy She Met Online (2010)

Starring:
Alexandra Paul, Tracy Spiridakos, Jon Cor, Thea Gill
When teenager Cami Winters falls in love, she falls hard.

Starring:
Jonathan Rhys Meyers, Olivia Thirlby, Jürgen Prochnow, Igal Naor
Ari Ben-Sion, an Israeli spy posing as a German businessman named Hans Hoffmann in Berlin in 1989, must get an Israeli spy out of Syria but realizes that he is part of a much bigger plan.
14
Carry on Abroad (1972)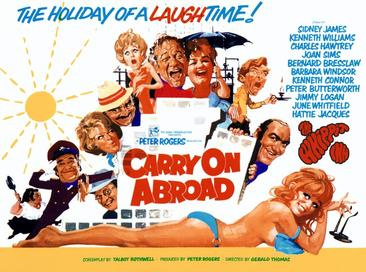 Starring:
Sidney James, Kenneth Williams, Charles Hawtrey, Joan Sims
The film opens with pub landlord and frequent holidaymaker Vic Flange (Sid James) openly flirting with the sassy saucepot widow Sadie Tompkins (Barbara Windsor) as his battleaxe wife, Cora (Joan Sims), looks on with disdain.

Starring:
Boris Kodjoe, David Banner, Kenya Moore, Richard Roundtree
The Confidant (Traditional Chinese: 大太監; jyutping: Daai6 Taai3 Gaam3) is a Hong Kong biographical fiction television drama produced by TVB under executive producer Marco Law, and stars Michelle Yim as Empress Dowager Cixi, and Wayne Lai as imperial eunuch Li Lianying.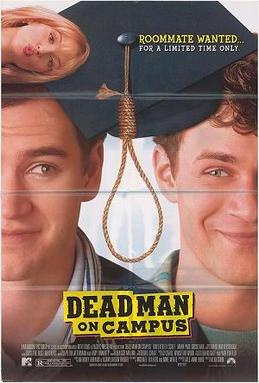 Starring:
Katelyn Tarver, Tamara Duarte, Nicki Aycox, Peter Michael Dillon
A freshman on campus discovers that the only way to be admitted into the sorority of her dreams is to seduce a nerdy introverted guy and film it.

Starring:
Mario Van Peebles, James Remar, Sharisse Baker-Bernard, Gladise Jiminez
Blowback is a 2000 thriller film directed by Mark L. Lester and starring Mario Van Peebles and James Remar.

Starring:
Franco Nero, Anthony Quinn, Martin Balsam, Sybil Danning
Policeman Dante Matucci investigates a series of murders involving people in prominent positions. Left behind at each murder scene is a drawing of a salamander.

Starring:
Mekhi Phifer, William Sadler, Sterling K. Brown, Derek Roché
The Suspect is a 2013 film written and directed by Stuart Connelly. It stars Mekhi Phifer in the titular role, and premiered at the 2013 American Black Film Festival.

Starring:
John Turturro, Deborah Kara Unger, Stephen Eric McIntyre, William Allen Young
A security guard's wife is killed in a seemingly random incident. Prompted by mysterious visions, he journeys to discover the true circumstances surrounding her murder.