Movies to Watch If You Like Cutterhead (2018)
Movies to watch if you like Cutterhead (2018).
23 items, 703 votes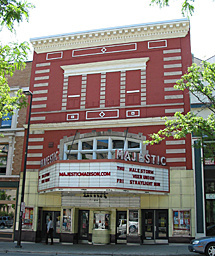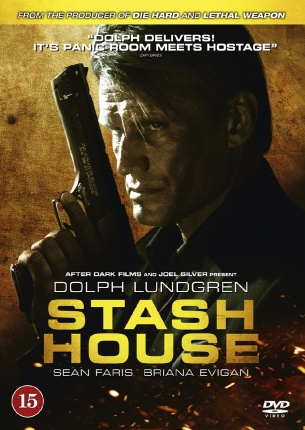 Starring:
Sean Faris, Briana Evigan, Dolph Lundgren, Jon Huertas
The film begins with a man going into a church.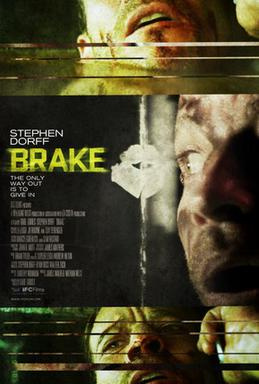 Starring:
Stephen Dorff, Chyler Leigh, JR Bourne, Tom Berenger
Jeremy Reins, a U. S.

Starring:
River Phoenix, Judy Davis, Jonathan Pryce, Karen Black
Dark Blood is a 1993 American-Dutch thriller film directed by George Sluizer, written by Jim Barton, and starring River Phoenix, Judy Davis, and Jonathan Pryce.
4
Suspended Animation (2001)

Starring:
Alex McArthur, Rebecca Harrell Tickell, Laura Esterman, Sage Allen
Suspended Animation is a 2003 film directed by John D. Hancock and starring Alex McArthur.

Starring:
Lindsay Rose Binder, Jim Gaffigan, Dean Kapica, Megan Raye Manzi
A 'boy meets girl' romance that quickly turns into a twisted thriller.

Starring:
Eion Bailey, Yvonne Strahovski, Will Patton, Wendy Worthington
The story starts with Nick and Lori, a newlywed couple who, after eloping, want to take a mule ride down into the canyon with a guide, Henry.

Starring:
Ben Oxenbould, Daisy Betts, Sam Lyndon, Simon Lyndon
Genres:
Action, Adventure, Thriller
Caught Inside is a 2010 Australian thriller directed by Adam Blaiklock and produced by Paul S. Friedmann.

Starring:
Silke, Unax Ugalde, Adrià Collado, Andrés Gertrúdix
A freelance photographer, Sara, hires divers, Iván and Edgar, and they head to the open sea in a small motor boat with Drui, a teenager, the pregnant Thais and her husband Victor.

Starring:
Caitlin Carmichael, Chad Michael Murray, Nicky Whelan, Sarah Roemer
Genres:
Action, Drama, Thriller
"Chosen" follows Ian Mitchell -- a husband, father and lawyer -- who awakens one morning to discover a mysterious box on his doorstep containing a loaded gun and a photo of a stranger he must kill within the next three days.

Starring:
Axel Wedekind, Rungano Nyoni
Genres:
Mystery, Thriller
A man (Axel Wedekind) wakes up in a strange concrete vault after a night of drinking and realizes he is trapped.
11
Y/N: You Lie, You Die (2012)

Starring:
Tyrees Allen, John Brotherton, Clare Carey, Jay Harrington
True Love is a 2012 romantic-themed psychological thriller film directed by Enrico Clerico Nasino and starring John Brotherton and Ellen Hollman.

Starring:
Malcolm McDowell, David Dastmalchian, Paige Howard, Michael DeLorenzo
Five highly qualified applicants for a position with the mysterious, powerful Carcharias Corporation wake up trapped together in a locked room without any hope of escape.

Starring:
Matt O'Leary, Eloise Mumford, Whip Hubley, William Russ
Two Airmen are tasked with deciding the fate of a terrorist with a single push of a button.

Starring:
Danny Dyer, Anna Walton, James Doherty, David Fynn
Deviation is a 2006 short film that was the first short film in the machinima genre to be premiered in competition at a major film festival, the Tribeca Film Festival.

Starring:
Sheridan Smith, Jamie Thomas King, Jack O'Connell, Ralph Brown
One night in London, the 15-year-old Jimmy (Ralph Laurila) runs through a housing estate begging passersby for help. Everyone ignores him.


Starring:
Christopher Backus, Anita Briem, John Getz, Shirley Knight
Nine people board an elevator in a New York City skyscraper 52 stories tall: security guard Mohammed, television reporter Maureen and her fiance Don, comedian George, newly widowed Jane, overweight employee Martin, pregnant Celine, and the building owner Henry Barton with his spoiled ten-year-old granddaughter Madeline, who are on their way to a company party on the top floor.

Starring:
Stephen Dorff, Sarai Givaty, Khalid Benchagra, Abdel Ghani Benizza
Two friends, Luke (Stephen Dorff) and Adam (Neil Jackson) travel to Morocco to relax and have a party.

Starring:
Amanda Righetti, Will Estes, Harry Hamlin, Catherine Hicks
To learn more about the Mysterons (voiced by Donald Gray), Spectrum have devised "Operation Sword", the objective of which is to land a spy probe on Mars's moon Phobos in order to capture detailed images of the planet's surface.