Most Similar Movies to Mad Mom (2019)
Movies to watch if you like Mad Mom (2019).
29 items, 982 votes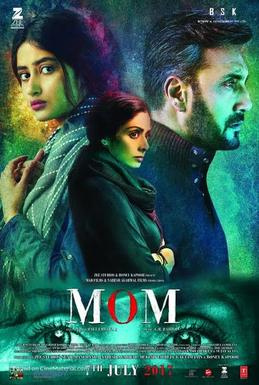 1
Septembers of Shiraz (2015)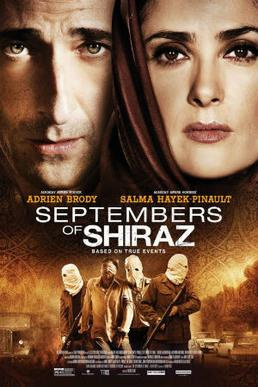 Starring:
Salma Hayek, Adrien Brody, Shohreh Aghdashloo, Gabriella Wright
During the first months after the 1979 Iranian Revolution, wealthy Jewish Iranian gemologist Isaac Amin (Adrien Brody) is suddenly arrested at his office in Tehran by the Revolutionary Guards who take him to prison.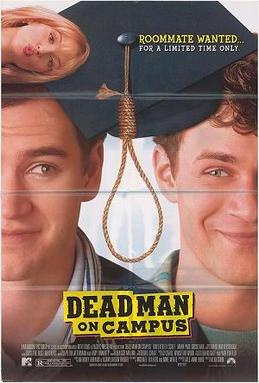 Starring:
Katelyn Tarver, Tamara Duarte, Nicki Aycox, Peter Michael Dillon
A freshman on campus discovers that the only way to be admitted into the sorority of her dreams is to seduce a nerdy introverted guy and film it.
3
Do No Harm (2013 - 2013)

Starring:
Steven Pasquale, Alana De La Garza, Michael Esper, Ruta Gedmintas
Jason Cole, a brilliant neurosurgeon has to battle with his own alter-ego, Ian Price, in order to live a normal life in this modern take on Jekyll and Hyde.

Starring:
Malcolm McDowell, David Dastmalchian, Paige Howard, Michael DeLorenzo
Five highly qualified applicants for a position with the mysterious, powerful Carcharias Corporation wake up trapped together in a locked room without any hope of escape.
5
Teenage Bank Heist (2012)


Starring:
Jennifer Beals, Jonathan Goad, David Storch, Shauna Black
Special Agent Jennifer Beck (Jennifer Beals) is an intrepid FBI agent who is assigned to solve the case of a multimillionaire couple's missing daughter.

Starring:
Kathleen Quinlan, Ingrid Kavelaars, Hannah Lochner, Claudia Wit
Harm's Way or In Harm's Way may refer to:.

Starring:
Katheryn Winnick, Heather Graham, Tommy Lee Jones, Aaron Eckhart
Arthur Bretnik is a mentally unstable conspiracy theorist and private eye with a traumatic past.
9
Way of the Wicked (2014)

Starring:
Vinnie Jones, Christian Slater, Emily Tennant, Jake Croker
Way of the Wicked is a 2014 American horror film directed by Kevin Carraway and starring Christian Slater.

Starring:
Aiysha Hart, Paddy Considine, Faraz Ayub, Shubham Saraf
The story depicts a young woman, Mona, living in London with her family of Pakistani origins.

Starring:
Will Yun Lee, Miguel Ferrer, Mercedes López Renard, Oliver Williams
Marcus Nang (Will Yun Lee), an ace hitman in the underworld was summoned to meet with three professional colleagues in a luxury hotel suite after completing a recent contract.
12
Lethal Eviction (2005)

Starring:
Judd Nelson, Jennifer Carpenter, Stacey Dash, Michael Bowen
Apartment dwellers meet violent ends soon after a new landlord takes over their building.

Starring:
Matt Schulze, Lochlyn Munro, David Carradine, Daniel Baldwin
The LA police are baffled: someone is killing people who have been found innocent of violent crimes.
14
Lead with Your Heart (2015)

Starring:
William Baldwin, Kari Matchett, Steven Love, Amy Forsyth
Living in the small town of Campbell, Minnesota, Maura and Ben Walker - a bank manager and a county recreation supervisor respectively, and former high school sweethearts - have two offspring, daughter Lacey who is away at college and son Adam who is just about to head off to college, which would make Maura and Ben empty nesters after he leaves.
15
The Boy She Met Online (2010)

Starring:
Alexandra Paul, Tracy Spiridakos, Jon Cor, Thea Gill
When teenager Cami Winters falls in love, she falls hard.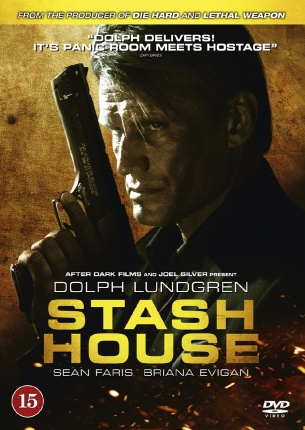 Starring:
Sean Faris, Briana Evigan, Dolph Lundgren, Jon Huertas
The film begins with a man going into a church.
17
The Devil's in the Details (2013)

Starring:
Ray Liotta, Emilio Rivera, Joel Mathews, Raymond J. Barry
Thomas Conrad (Joel Mathews), a supermarket manager and military ex-soldier, has trouble re-adjusting to a normal life in Nogales, Arizona.
18
Men with Brooms (2002)

Starring:
Paul Gross, Leslie Nielsen, James B. Douglas, Molly Parker
Genres:
Comedy, Drama, Romance
The movie begins with Donald Foley retrieving curling stones from a lake near Long Bay, Ontario.

Starring:
Jessica Lange, Gwyneth Paltrow, Johnathon Schaech, Nina Foch
Helen and Jackson live together in New York City.

Starring:
Tom Conti, Daryl Hannah, Miriam Margolyes, Elaine Paige
Sir Paul (Tom Conti) is an art critic and writer who was blinded in a car crash. He lives alone in a large mansion in the UK.