Movies to Watch If You Like the Coldest Game (2019)
Watch these movies if you like The Coldest Game (2019).
22 items, 671 votes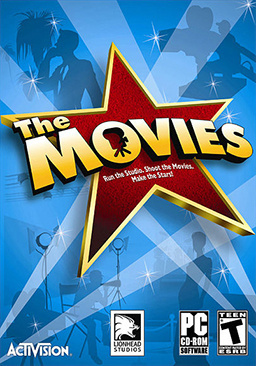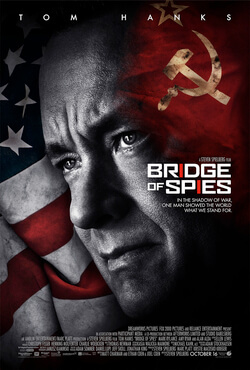 Starring:
Tom Hanks, Mark Rylance, Alan Alda, Amy Ryan
Genres:
Drama, History, Thriller
In 1957 New York City, Rudolf Abel is arrested and charged with spying for the Soviet Union.
2
The Missiles of October (1974)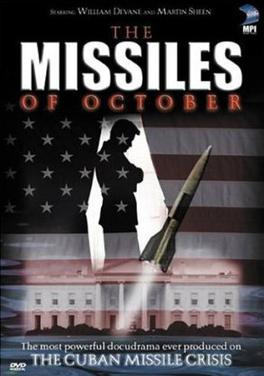 Starring:
William Devane, Ralph Bellamy, Howard Da Silva, James Hong
Genres:
Drama, History, Thriller
The Missiles of October is a 1974 docudrama made-for-television play about the Cuban Missile Crisis.

Starring:
Kevin Costner, Bruce Greenwood, Shawn Driscoll, Drake Cook
Genres:
Drama, History, Thriller
In October 1962, U-2 aerial surveillance photos reveal that the Soviet Union is in the process of placing intermediate-range ballistic missiles carrying nuclear weapons in Cuba.
4
K-19: the Widowmaker (2002)

Starring:
Harrison Ford, Sam Spruell, Peter Stebbings, Christian Camargo
Genres:
Drama, History, Thriller
In 1961, the Soviet Union launches its first ballistic missile nuclear submarine, the K-19, commanded by Captain Alexei Vostrikov (Harrison Ford), with executive officer Mikhail Polenin (Liam Neeson), the crew's original captain.

Starring:
Martin Sheen, Sam Neill, Brigitte Fossey, Derek Jacobi
East German dissident Alex Holbeck (Martin Sheen), living in Paris, hosts a radio program aimed at Iron Curtain countries.
6
The Good Shepherd (2006)

Starring:
Matt Damon, Angelina Jolie, Robert De Niro, Alec Baldwin
Genres:
Drama, History, Thriller
In 1961, senior CIA officer Edward Wilson (Matt Damon) receives a photograph and tape recording after the failed Bay of Pigs Invasion, and obtains a coded signal from "Cardinal.

Starring:
Jodie Whittaker, Paul Rhys, Harriet Walter, Ralph Brown
Two veteran CIA officers Sandra Grimes and Jeanne Vertefeuille who hunted down CIA officer Aldrich Ames, a mole who fed information to the Soviet Union that contributed to the deaths of at least ten Soviet intelligence officers who had spied for the United States.

Starring:
Tobey Maguire, Liev Schreiber, Peter Sarsgaard, Michael Stuhlbarg
Genres:
Biography, Drama, Sport
In 1972, Bobby Fischer tears apart his hotel room in a paranoid delusional state, believing he is being spied upon by the Soviet KGB.

Starring:
Michel Piccoli, Alexandre Arbatt, Liv Ullmann, Leslie Caron
Genres:
Drama, Sport, Thriller
Dangerous Moves (French: La Diagonale du fou) is a 1984 French-language film about chess, directed by Richard Dembo, produced by Arthur Cohn, starring Michel Piccoli, Alexandre Arbatt, as well as Liv Ullmann, Leslie Caron, and Bernhard Wicki in prominent supporting roles.

Starring:
Liana Liberato, Isabelle Fuhrman, Josh Lucas, Luke Wilson
Genres:
Comedy, Drama, Family
In 1962, in the shadow of the Cuban Missile Crisis, two teenage girls (Isabelle Fuhrman and Liana Liberato) break out of their normal life, jump in the car and embark on a trip across the country in search of the former First Lady of the United States, Eleanor Roosevelt.

Starring:
Marcin Dorocinski, Maja Ostaszewska, Patrick Wilson, Dimitri Bilov
Jack Strong is a 2014 Polish political thriller film directed by Władysław Pasikowski, starring Marcin Dorociński, Maja Ostaszewska, Dagmara Dominczyk and Patrick Wilson.
12
The Hunt for Red October (1990)

Starring:
Sean Connery, Alec Baldwin, Scott Glenn, Sam Neill
Genres:
Action, Adventure, Thriller
The Hunt for Red October is a 1990 American submarine spy thriller film directed by John McTiernan, produced by Mace Neufeld, and starring Sean Connery, Alec Baldwin, Scott Glenn, James Earl Jones, and Sam Neill.

Starring:
Ed Harris, Julian Adams, David Duchovny, William Fichtner
Genres:
Drama, History, Thriller
Captain Dmitri "Demi" Zubov (Harris) is a veteran Soviet Navy captain finishing up a career that failed to live up to the legacy of his legendary father.

Starring:
Grace Van Dien, Sean Patrick Flanery, Christina Moore, Casper Van Dien
When a rebellious teen embarks on a solo summer journey to connect with her roots, she finds herself in a new world, geared up for the ride of her life, and discovers she had the drive in her all along.

Starring:
Kurt Russell, Patricia Clarkson, Nathan West, Noah Emmerich
Genres:
Biography, Drama, History
Herb Brooks (Kurt Russell), head ice hockey coach at the University of Minnesota, interviews with the United States Olympic Committee for the national team coach's job, discussing his philosophy on how to beat the Soviet team, calling for changes to the practice schedule and strategy.

Starring:
Michael Caine, Laurence Olivier, Susan George, Robert Powell
Sir Philip Kimberly, the former head of the British Secret Service who defected to Russia, is given plastic surgery and sent back to Britain by the KGB to retrieve some vital documents.
17
Carry on Abroad (1972)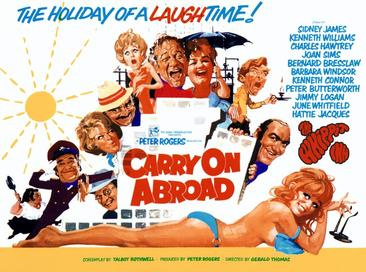 Starring:
Sidney James, Kenneth Williams, Charles Hawtrey, Joan Sims
The film opens with pub landlord and frequent holidaymaker Vic Flange (Sid James) openly flirting with the sassy saucepot widow Sadie Tompkins (Barbara Windsor) as his battleaxe wife, Cora (Joan Sims), looks on with disdain.

Starring:
Zac Efron, Tom Welling, Billy Bob Thornton, Paul Giamatti
Genres:
Drama, History, Mystery
Parkland weaves together the perspectives of a handful of ordinary individuals suddenly thrust into extraordinary circumstances: the young doctors and nurses at Parkland Hospital; Dallas's chief of the Secret Service; a bystander who captured what became the most famous home movie in history; the FBI agents who were visited by Lee Harvey Oswald before the shooting; the brother of Oswald, left to deal with his shattered family; and JFK's security team, witnesses to both the president's death and Vice President Lyndon Johnson's succession to office.
19
Despite the Falling Snow (2016)

Starring:
Rebecca Ferguson, Oliver Jackson-Cohen, Charles Dance, Antje Traue
Genres:
Drama, Mystery, Romance
The film is set in the post-Stalinist Soviet Union. A young Soviet woman, Katya, lost her parents during the Stalinist repressions.

Starring:
Malcolm McDowell, David Dastmalchian, Paige Howard, Michael DeLorenzo
Five highly qualified applicants for a position with the mysterious, powerful Carcharias Corporation wake up trapped together in a locked room without any hope of escape.