Movies Most Similar to Outback (2019)
Movies to watch if you like Outback (2019).
23 items, 714 votes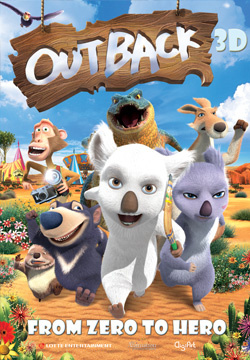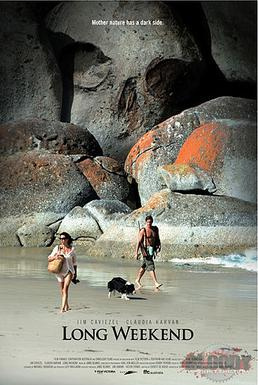 Starring:
Jim Caviezel, Claudia Karvan, Star, John Brumpton
Genres:
Drama, Horror, Thriller
Peter and Carla have a wasted marriage and constant friction.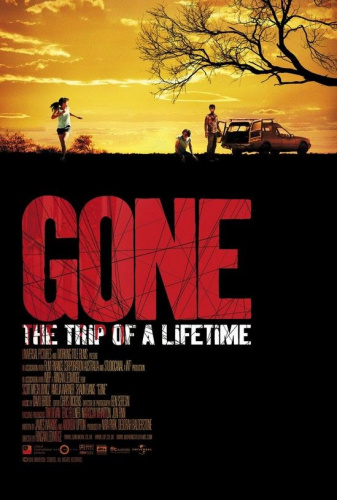 Starring:
Shaun Evans, Scott Mechlowicz, Yvonne Strahovski, Victoria Thaine
Genres:
Drama, Horror, Thriller
Alex (Shaun Evans) arrives in Sydney.

Separated from her boyfriend, after sneaking onto a restricted slope, Mia, a free riding snowboarder, must survive not only against nature, but the masked snowmobile rider in black who's out for her blood.

Starring:
Emily Ratajkowski, Aaron Paul, Riccardo Scamarcio, Katy Louise Saunders
Bryan and Cassie are a couple who decide to stay in a house in Umbria.

Starring:
Diana Glenn, Maeve Dermody, Andy Rodoreda, Ben Oxenbould
Genres:
Action, Adventure, Drama
While on vacation Grace, her husband Adam and Grace's younger sister Lee decide to visit a crocodile show.

Starring:
Gregory Harrison, Arkie Whiteley, Bill Kerr, Chris Haywood
Jake Cullen (Bill Kerr) is babysitting his grandson at his house in the Australian outback when a massive razorback boar attacks him, smashing through his house and carrying off his grandson to devour alive.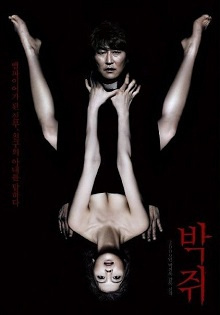 Starring:
Kang-ho Song, Ok-bin Kim, Hee-jin Choi, Dong-soo Seo
Genres:
Drama, Fantasy, Horror
Sang-hyun (Song Kang-ho) is a Catholic priest who volunteers at the hospital, providing ministry to the patients.

Starring:
Robert Taylor, Lisa Chappell, Sam Parsonson, Terry Camilleri
Rob (Robert Taylor) and Jessie (Lisa Chappell) are a married couple who are trying to start a family without any success.

Starring:
Nicole Kidman, Joseph Fiennes, Hugo Weaving, Lisa Flanagan
Genres:
Drama, Mystery, Thriller
Catherine and Matthew Parker move with their children Lily and Tom to the remote Australian desert town of Nathgari.

Starring:
Geraldine Hakewill, Henry James, Bob Baines, Billy Milionis
Marine biology student Beth and Harry are a young couple seeking a distinctive holiday trip, and they spend ten days on a deserted and idyllic coral island on the Great Barrier Reef in Australia, recording many of their adventures with a camcorder.

Starring:
Ashley Judd, Michael Shannon, Harry Connick Jr., Lynn Collins
Genres:
Drama, Horror, Thriller
The film opens with a dead body in a strange looking room. We then meet Agnes White, who is a waitress at a gay bar living in a run-down motel in rural Oklahoma.

Starring:
Simone Landers, Martin Freeman, Marlee Jane McPherson-Dobbins, Lily Anne McPherson-Dobbins
Genres:
Drama, Horror, Sci-Fi
In a world overtaken by a virus that turns people rabid within 48 hours, the Rose family —Andy, Kay and their baby Rosie— are living safely on a houseboat in rural Australia.

Starring:
Michael Shannon, Jessica Chastain, Shea Whigham, Tova Stewart
Genres:
Drama, Horror, Thriller
In LaGrange, Ohio, Curtis LaForche has apocalyptic dreams and visual and auditory hallucinations of rain "like fresh motor oil", swarms of menacing black birds, and being harmed by people close to him.

Starring:
Mavis Simpson-Ernst, Vincent Piazza, Genesis Rodriguez
The film centers on married couple Matt and Naomi who become isolated in their frozen vehicle during a blizzard.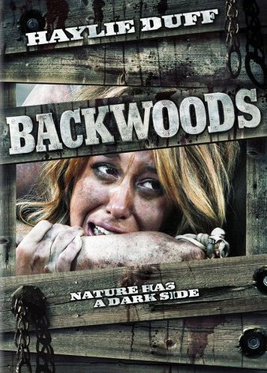 Starring:
Gary Oldman, Virginie Ledoyen, Paddy Considine, Aitana Sánchez-Gijón
Genres:
Drama, Horror, Thriller
Set in the summer of 1978, Lucy and Norman, a young married couple whose relationship is going through a rough patch, join Norman's boss, Paul, and his Spanish wife, Isabel, on holiday in Basque Country.

Starring:
Donald Pleasence, Gary Bond, Chips Rafferty, Sylvia Kay
John Grant is a young, middle-class schoolteacher who feels disgruntled because of the onerous terms of a financial bond that he signed with the government in return for receiving a tertiary education.

Starring:
Brit Morgan, Seth David Mitchell, Noah Segan, Jessica Wiley
Genres:
Drama, Horror, Thriller
After a harrowing snowmobile accident, a young couple is stranded in the woods and must survive while waiting for help to arrive.

Starring:
Mario Casas, James Remar, Ethan Peck, Jessica Lowndes
The story is about a partially filled United States men's national soccer team plane, returning to the US from Brazil after a FIFA World Cup match, that crashes off an uninhabited Malaysian tropical island.

Starring:
Bob Morley, Sophie Lowe, Georgina Haig, Xavier Samuel
Marcus (Xavier Samuel), his best friend Craig (Bobby Morley), and their friends, Liz (Georgina Haig) and Nina (Sophie Lowe) are driving through the Australian outback, when a road train comes up behind their SUV and pushes them off the road, breaking Craig's arm.

Starring:
Judy Morris, Ivar Kants, Robert Coleby, Candy Raymond
The film opens as Dr. Brian Cowper (Robert Coleby) takes a shower in the flat he shares with his wife Jill (Judy Morris), who is a masters student in anthropology.