Movies Like Wake in Fright (1971)
Movies like Wake in Fright (1971).
48 items, 2025 votes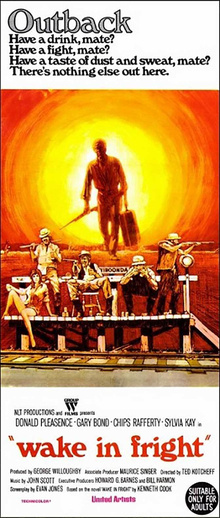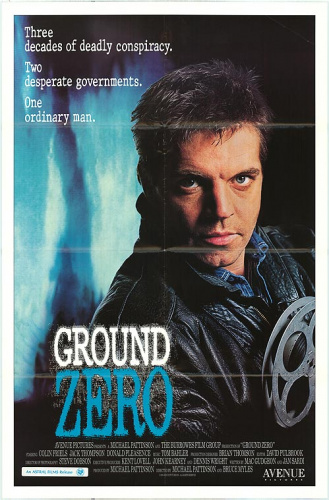 Starring:
Colin Friels, Jack Thompson, Donald Pleasence, Natalie Bate
Genres:
Action, Drama, Mystery
Ground Zero is a 1987 Australian drama-thriller about a cinematographer who, prompted by curiosity about some old film footage taken by his father, embarks on a quest to find out the truth about British nuclear tests at Maralinga.
2
A Dry White Season (1989)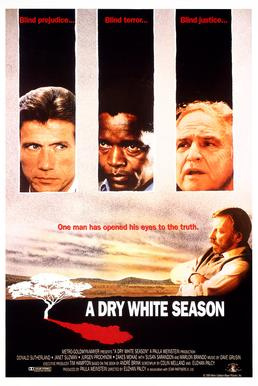 Starring:
Donald Sutherland, Janet Suzman, Zakes Mokae, Jürgen Prochnow
In 1976, in South Africa during apartheid, Ben Du Toit (Donald Sutherland) is a South African school teacher at a school for whites only.
3
Sunday Too Far Away (1975)

Starring:
Jack Thompson, Max Cullen, Robert Bruning, Jerry Thomas
In 1956, gun shearer Foley joins a new shearing team sharing a room with Old Garth, a once great shearer who is now a drunk.

Starring:
Laurence Breuls, Linda Cropper, Simon Lyndon, Chris Haywood
Blackrock is a 1997 Australian teen drama thriller film produced by David Elfick and Catherine Knapman, directed by Steven Vidler with the screenplay by Nick Enright.

Starring:
Sam Claflin, Max Irons, Douglas Booth, Jessica Brown Findlay
The Riot Club is a 2014 British drama thriller film directed by Lone Scherfig and written by Laura Wade, based on Wade's 2010 play Posh.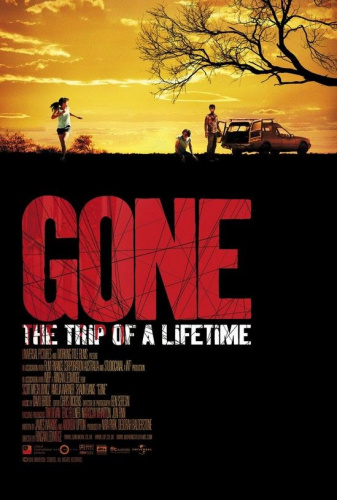 Starring:
Shaun Evans, Scott Mechlowicz, Yvonne Strahovski, Victoria Thaine
Genres:
Drama, Horror, Thriller
Alex (Shaun Evans) arrives in Sydney.

Advertising executive Bill Compton, his wife Joan, and daughter Melissa are a wealthy family living in New York's Upper East Side.

Starring:
Nicole Kidman, Joseph Fiennes, Hugo Weaving, Lisa Flanagan
Genres:
Drama, Mystery, Thriller
Catherine and Matthew Parker move with their children Lily and Tom to the remote Australian desert town of Nathgari.

Starring:
Michael Gunther, Craig Chester, Michael Stock, Raoul O'Connell
Frisk is a 1995 drama film directed by Todd Verow, based on the 1991 novel of the same name by author Dennis Cooper. It is a first-person narrative about a serial killer.
10
The Fringe Dwellers (1986)

Starring:
Kristina Nehm, Justine Saunders, Bob Maza, Kylie Belling
The Fringe Dwellers is a 1986 film directed by Bruce Beresford, based on the 1961 novel The Fringe Dwellers by Western Australian author Nene Gare.
11
A Show of Force (1990)

Starring:
Amy Irving, Robert Duvall, Andy Garcia, Lou Diamond Phillips
In 1978, Kate Melendez (Amy Irving) is a television news reporter who investigates the mysterious deaths of two radical Puerto Rican activists.
12
State's Evidence (2004)

Starring:
Douglas Smith, Kris Lemche, Drew Tyler Bell, Alexa PenaVega
Scott declares his intention to kill himself and say goodbye to his friends and relatives and to shoot it with his camera.

Starring:
Diane Lane, Donald Sutherland, Anton Yelchin, Chris Evans
Trapped in his drug-dependent mother's apartment, 16-year-old Finn Earl (Anton Yelchin) wants nothing more than to escape New York City.

Starring:
Matt Day, Frances O'Connor, Tiffany Peters, Julie Wood
Genres:
Crime, Drama, Thriller
Kiss or Kill is a 1997 Australian thriller about two lovers and fugitives from the law who are pursued across the Australian Outback.
15
Bringing Out the Dead (1999)

Starring:
Nicolas Cage, Patricia Arquette, John Goodman, Ving Rhames
In Manhattan during the early 1990s, Frank Pierce is a burned-out hospital paramedic who works the graveyard shift in a two-man ambulance team with various partners.

Starring:
Johnny Depp, Marlon Brando, Marshall Bell, Elpidia Carrillo
A Native American man named Raphael, lives with his wife and two children in a remote community, near a rubbish dump. He sells whatever he can to make a living.

Starring:
Brian Cox, Noel Fisher, Kyle Gallner, Shiloh Fernandez
Avery "Ave" Ludlow, a storekeeper, has a dog named Red, a gift for his 50th birthday from his late wife, Mary.
18
Crime + Punishment in Suburbia (2000)

Starring:
Monica Keena, Ellen Barkin, Michael Ironside, Vincent Kartheiser
Roseanne (Monica Keena) is outwardly a perfect and popular teen, who suffers from a dysfunctional home life.

Starring:
Damian de Montemas, Sophie Lowe, Kestie Morassi, Simon Stone
A group of young vigilantes seeking revenge for a sexual betrayal fall far from grace. When the truth is out, they find themselves on the dark side of justice.

A clean-cut drifter ends up in a small town called Brewster.