More Movies Like John Henry (2020)
Movies similar to John Henry (2020).
24 items, 775 votes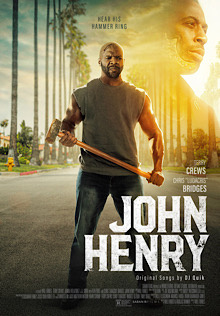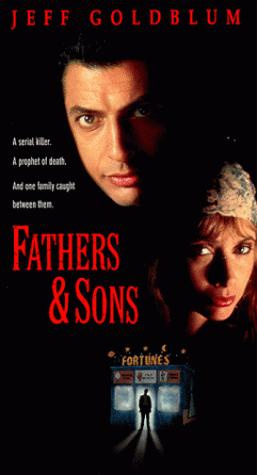 Starring:
Jeff Goldblum, Rory Cochrane, Famke Janssen, Mitchell Marchand
A failed, recluse director, Max, moves from New York City to a small seaside town after his wife's death. He struggles with his parental role over his son.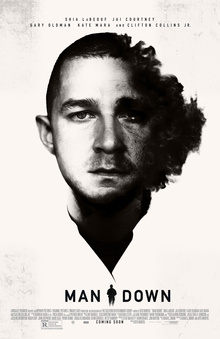 Starring:
Shia LaBeouf, Jai Courtney, Gary Oldman, Kate Mara
The story transpires in a non-linear fashion, following U. S.

Starring:
Ashley Judd, Sean Patrick Flanery, Elisabeth Röhm, Brian Thompson
In California, Sara is eighteen and has to leave her foster home; she is offered training to be a waitress working on cruise ships.
4
The Trigger Effect (1996)

Starring:
Kyle MacLachlan, Elisabeth Shue, Dermot Mulroney, Richard T. Jones
Annie and Matthew, a young married couple, find their infant daughter screaming with a high temperature and an earache.
5
Trade of Innocents (2012)

Starring:
Dermot Mulroney, Mira Sorvino, John Billingsley, Trieu Tran
In the back streets of a tourist town in present-day Southeast Asia, we find a filthy cinder block room; a bed with soiled sheets; a little girl waits for the next man to use her.
6
Fatal Attraction (1987)

Starring:
Michael Douglas, Glenn Close, Anne Archer, Ellen Latzen
Daniel "Dan" Gallagher is a successful, happily-married Manhattan lawyer whose work leads him to meet Alexandra "Alex" Forrest, an editor for a publishing company.

Starring:
Milo Ventimiglia, Rachel Melvin, Amanda Aday, John Billingsley
Madtown is a 2016 action drama film, starring Milo Ventimiglia, and directed by Charles Moore.

Starring:
Kevin Sorbo, Debra Wilson, Cynthia Gibb, Madison De La Garza
Genres:
Action, Drama, Thriller
Aggie Prejean (Devine) learns that her granddaughters, Skye (Gifford) and Elle (Duhon), have been kidnapped by their father Jack (Sorbo).

Starring:
Joe Anderson, Dawn Olivieri, Derek Luke, Evan Ross
Supremacy is a 2014 American drama thriller film directed by Deon Taylor, written by Eric J. Adams, and starring Joe Anderson, Dawn Olivieri, and Danny Glover.
10
Nocturnal Animals (2016)

Starring:
Amy Adams, Jake Gyllenhaal, Michael Shannon, Aaron Taylor-Johnson
Art gallery owner Susan Morrow receives the manuscript for a novel penned by her estranged ex-husband Edward Sheffield along with an invitation for dinner during Edward's upcoming visit to Los Angeles.

Starring:
Reese Witherspoon, Jake Gyllenhaal, Peter Sarsgaard, Alan Arkin
In North Africa, CIA analyst Douglas Freeman (Jake Gyllenhaal) briefs an agent.
12
The Strange Ones (2017)

Starring:
Alex Pettyfer, James Freedson-Jackson, Emily Althaus, Gene Jones
A house fire sends a teenage boy, Sam, and a twenty-something man, Nick, on a road trip across rural America.

Starring:
Joel Kinnaman, Percy Hynes White, Tom Holland, Rachelle Lefevre
Divorcee Elliot Baker, who has just lost his job for punching his boss, jumps at the chance to spend time with his sons, teenager Bradley and younger Caleb.

Starring:
James Caan, Kathy Bates, Richard Farnsworth, Frances Sternhagen
Famed novelist Paul Sheldon is the author of a successful series of Victorian romance novels featuring a character named Misery Chastain.
15
A History of Violence (2005)

Starring:
Viggo Mortensen, Maria Bello, Ed Harris, William Hurt
Tom Stall is a diner owner who lives in the small (fictional) town of Millbrook, Indiana, with a loving wife Edie, teenage son Jack, and daughter Sarah.
16
If These Walls Could Talk (1996)

Starring:
Demi Moore, Shirley Knight, Catherine Keener, Jason London
A trilogy of stories set in the same house, but with different occupants and spanning over 40 years, deals with various women and moral crisis over unexpected pregnancies and their choice of abortion.

Thirteen-year-old Jacob's increasing delinquent behavior forces Child Protective Services to place his little brother, Wes, with his aunt.

Starring:
Brian Cox, Noel Fisher, Kyle Gallner, Shiloh Fernandez
Avery "Ave" Ludlow, a storekeeper, has a dog named Red, a gift for his 50th birthday from his late wife, Mary.
19
A Dry White Season (1989)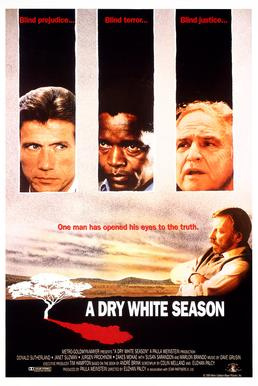 Starring:
Donald Sutherland, Janet Suzman, Zakes Mokae, Jürgen Prochnow
In 1976, in South Africa during apartheid, Ben Du Toit (Donald Sutherland) is a South African school teacher at a school for whites only.

Starring:
Jimmy Smits, Greta Scacchi, Vincent D'Onofrio, Luis Avalos
Set in the Cuban community in Miami, the story revolves around the relationship between Nestor (Smits), a recently released political prisoner, his wife Isabel (Scacchi), who had fled Cuba after Nestor was imprisoned, and Sam (D'Onofrio), the fisherman who had rescued Isabel from almost certain death at sea.