Movies Like the Dare (2019)
Movies similar to The Dare (2019).
17 items, 484 votes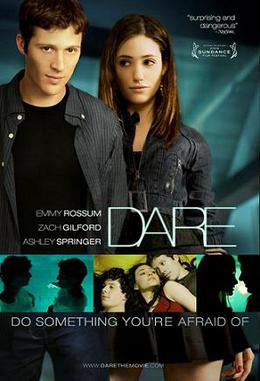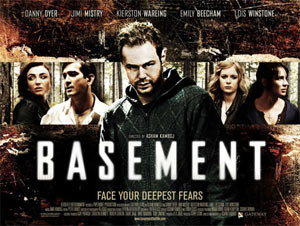 Starring:
Danny Dyer, Jimi Mistry, Kierston Wareing, Emily Beecham
After returning from an anti-war demonstration, Gary (Danny Dyer), Sarah (Kierston Wareing), Saffron (Lois Winstone), Pru (Emily Beecham) and Derek (Jimi Mistry) stop in the country.
2
The Forest of Love (2019)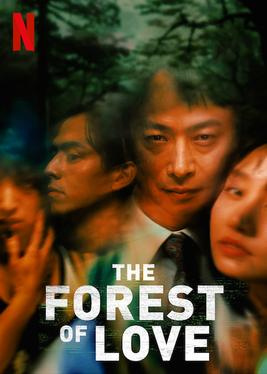 Starring:
Kippei Shîna, Shinnosuke Mitsushima, Kyoko Hinami, Eri Kamataki
Genres:
Crime, Drama, Horror
A small group of student filmmakers and a shy young girl with strict parents are simultaneously manipulated, seduced and abused by an older man.

Starring:
Thomas Cocquerel, Camille Stopps, Angus Macfadyen, Chantal Perron
A severely injured man and woman awake in an abandoned sanitarium only to discover that a sadistic caretaker holds the keys to their freedom and the horrific answers as to their real identity.

Starring:
Elisha Cuthbert, Daniel Gillies, Pruitt Taylor Vince, Michael Harney
Genres:
Crime, Horror, Mystery
Jennifer Tree is a rising fashion model. On an evening out alone, Jennifer is stalked and drugged.

Starring:
Tobin Bell, Shawnee Smith, Angus Macfadyen, Bahar Soomekh
Genres:
Action, Adventure, Crime
Saw III is a 2006 horror film directed by Darren Lynn Bousman from a screenplay by Leigh Whannell and a story by Whannell and James Wan.

Starring:
Lynn Collins, Rigo Sanchez, Josue Aguirre, James Tupper
A group of undocumented workers hired by a wealthy American couple are held against their will at the couple's secluded mansion, and must fight to prove they are not expendable and can not be discarded so easily.

Starring:
Ethan Hawke, Lena Headey, Max Burkholder, Adelaide Kane
In 2014, the New Founding Fathers of America, a totalitarian political party, are voted into office following an economic collapse.

Starring:
Richard Brake, Natalia Kostrzewa, Jo Woodcock, Tom Ashley
Perfect Skin may refer to:.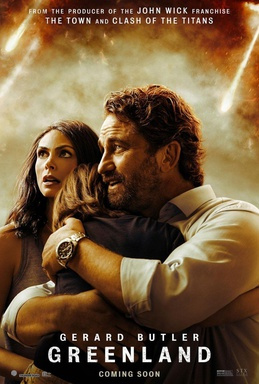 Starring:
Gerard Butler, Morena Baccarin, Roger Dale Floyd, Scott Glenn
Genres:
Action, Drama, Thriller
John Garrity is a structural engineer living in Atlanta, Georgia, with his estranged wife, Allison, and their diabetic son, Nathan.

Starring:
Donnie Wahlberg, Beverley Mitchell, Franky G, Emmanuelle Vaugier
Saw II is a 2005 horror film directed by Darren Lynn Bousman and written by Leigh Whannell and Bousman. It is the second installment in the Saw film series.

Starring:
James Caan, Kathy Bates, Richard Farnsworth, Frances Sternhagen
Famed novelist Paul Sheldon is the author of a successful series of Victorian romance novels featuring a character named Misery Chastain.
12
Hostel: Part II (2007)

Starring:
Lauren German, Heather Matarazzo, Bijou Phillips, Roger Bart
Following the events of Hostel, Paxton suffers from PTSD and lives in seclusion with his girlfriend Stephanie.

Starring:
David O'Hara, Isabelle Allen, Toyah Willcox, Neil Pearson
Alex is a man with everything - the well-paid executive job, the impressive house in the country and the beautiful wife and child.

Starring:
America Olivo, Christian Campbell, Joseph Aniska, Pete Postiglione
The film opens of an exterior of a house in the suburbs. In it, a young woman known only as "The Girl" is dancing around a house after preparing breakfast for herself.
15
Carry on Abroad (1972)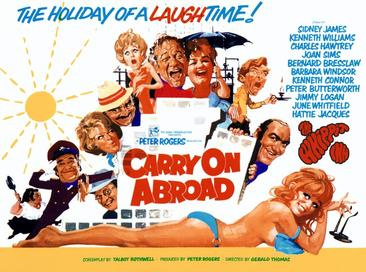 Starring:
Sidney James, Kenneth Williams, Charles Hawtrey, Joan Sims
The film opens with pub landlord and frequent holidaymaker Vic Flange (Sid James) openly flirting with the sassy saucepot widow Sadie Tompkins (Barbara Windsor) as his battleaxe wife, Cora (Joan Sims), looks on with disdain.
16
Kidnapping Stella (2019)

Starring:
Max von der Groeben, Jella Haase, Clemens Schick, Jarrod Pistilli
Two former convicts named Vic (Clemens Schick) and Tom (Max von der Groeben) kidnap Stella (Jella Haase), the estranged daughter of a wealthy businessman as part of a get-rich scheme.
17
Paranormal Activity 3 (2011)

Starring:
Chloe Csengery, Jessica Tyler Brown, Christopher Nicholas Smith, Lauren Bittner
In 2005, Katie delivers a box of old videotapes to her pregnant sister Kristi Rey and her husband Daniel, which holds footage of young Katie and Kristi with their mother, Julie, and her boyfriend Dennis.