Movies Most Similar to the Adventures of Barry Mckenzie (1972)
Movies similar to The Adventures of Barry Mckenzie (1972).
38 items, 1479 votes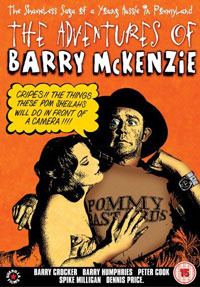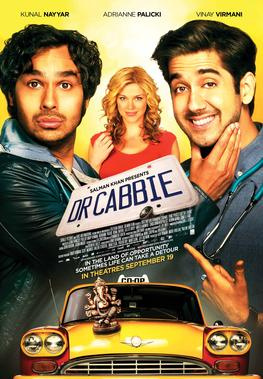 Starring:
Vinay Virmani, Adrianne Palicki, Kunal Nayyar, Lillete Dubey
Deepak Veer Chopra is an Indian doctor who immigrates to Canada in the hope of starting a new life, but bureaucracy confines him to live as a taxi driver.
2
You and Your Stupid Mate (2005)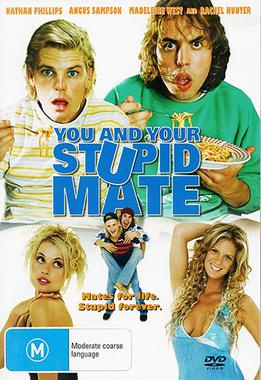 You and Your Stupid Mate is a 2005 Australian comedy film directed by Marc Gracie and starring Nathan Phillips and Angus Sampson.

Starring:
Eric Bana, Stephen Curry, Dave O'Neil, Belinda Emmett
The Nugget is a 2002 comedy film about three friends who find the world's largest nugget of gold.

Starring:
Daphne Zuniga, Virginia Madsen, Cynthia Gibb, Clayton Rohner
Modern Girls is a 1986 comedy film. The film is directed by Jerry Kramer and stars Virginia Madsen, Daphne Zuniga and Cynthia Gibb.

Starring:
Nick Giannopoulos, Lucy Bell, Vince Colosimo, Geraldine Turner
Steve (Nick Giannopoulos) is a second-generation Greek Australian. Steve is unemployed, but manages to get by, helping out here and there.

Starring:
Dudley Sutton, Tom Georgeson, Anna Friel, Tallulah Pitt-Brown
Irish Jam is a 2006 comedy film starring Eddie Griffin.

Stella Street is a British television comedy programme, originally screened in four series on BBC Two between 1997 and 2001.

Starring:
Tom Arnold, Joe Mantegna, Eric Gores, Linda Hamilton
Former actor Bill Williams (Tom Arnold) is about to commit suicide over his ruined career. He throws out all his stuff and gives his clothes to a homeless man.

Starring:
Shane Jacobson, Travis Golland, Chris Davis, Alf Scerri
Kenny is a mockumentary that follows the fictional Kenny through his daily life.

Starring:
John Cusack, Robert Loggia, Jerry Stiller, Wendy Gazelle
High school student Dan Bartlett (John Cusack) misses the plane he was supposed to be on with his rich girlfriend and her family on the way to a Caribbean vacation during a school break.
11
Shut Up and Shoot Me (2005)

Shut Up and Shoot Me (Czech: Sklapni a zastřel mě) is a 2005 Czech black comedy film.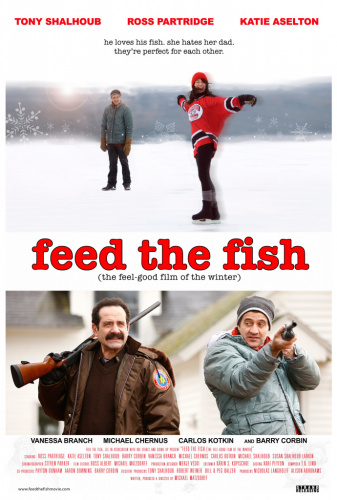 Starring:
Tony Shalhoub, Barry Corbin, Katie Aselton, Vanessa Branch
The film follows Joe Peterson, a children's book author from California, who travels to Ellison Bay, Wisconsin with his friend J. P.
13
Welcome to the South (2010)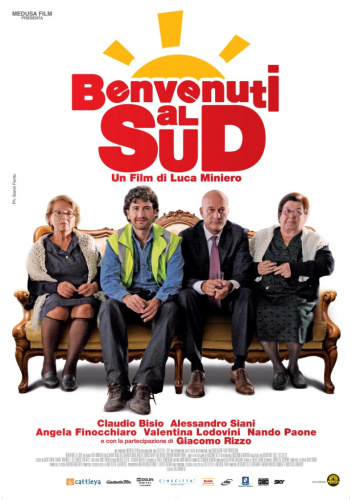 Starring:
Claudio Bisio, Alessandro Siani, Angela Finocchiaro, Valentina Lodovini
Alberto Colombo, postmaster of Usmate Velate in Brianza, fails to secure a transfer to Milan, which was given to a disabled colleague, much to the disappointment of both himself and his wife, who both wanted to move to the Lombardic capital for a number of reasons, including securing their son Chicco's future.

Starring:
Craig Russell, Hollis McLaren, Richert Easley, Allan Moyle
Outrageous! is a 1977 Canadian comedy film.
15
Where's the Party Yaar? (2003)

Starring:
Diwakar Pathak, Sunil Malhotra, Indravadan Tridevi, Arun Bakshi
Harishkumar Satishkumar Patel (Sunil Malhotra) is a geeky student from a small village in Gujarat, India who is attending the University of Houston, while living with his uncle (his father's best friend).

Starring:
Brendan Cowell, Peter Dinklage, Yvonne Strahovski, Peter Helliar
Jim (Brendan Cowell) is a thirty-three-year-old, emotionally stunted man who works at a miniature railway, and refuses to grow up.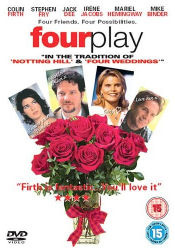 Starring:
Mike Binder, Colin Firth, Mariel Hemingway, Irène Jacob
Fourplay follows the romantically entwined lives of a TV writer, producer, actress and makeup artist.

Starring:
Yahoo Serious, Helen Dallimore, David Field, Grant Piro
Mr. Accident is a 2000 Australian comedy film written, directed, produced by, and starring Yahoo Serious.
19
Mobsters and Mormons (2005)

Starring:
Mark DeCarlo, Jeanette Puhich, Clayton Taylor, Scott Christopher
The opening credits roll over a flying, nighttime stock footage shot of downtown Philadelphia, Pennsylvania, United States.
20
The Hollywood Knights (1980)

Starring:
Tony Danza, Michelle Pfeiffer, Julius Averitt, Steve Ballard
On Halloween night in the year 1965, Newbomb Turk is the leader the Hollywood Knights, a car club made up of teenage boys who play pranks, harass the police and display their cars at Tubby's Drive-In restaurant in Beverly Hills, California.