Most Similar Movies to Impractical Jokers: the Movie (2020)
Movies like Impractical Jokers: the Movie (2020).
23 items, 698 votes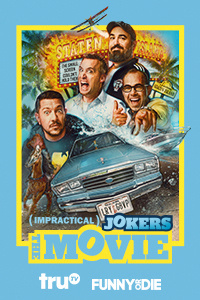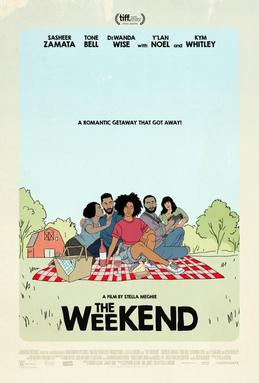 Starring:
Beau Allulli, Daniel Bartkewicz, Theodore Bouloukos, Erin Cunningham
Over the course of a single weekend, various teenagers discover that, perhaps, they don't yet have it all figured out: Benjamin thinks he's going to marry his hesitant girlfriend, Marty pines for the unattainable Rachel, rich kid Jacob throws elaborate parties and sells drugs, and the underage "cool" Donny blackmails his "nerdy" older brother to tag along to Jacob's party.
2
High School U.S.A. (1983)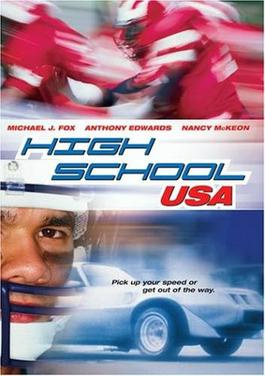 Starring:
Michael J. Fox, Nancy McKeon, Todd Bridges, Angela Cartwright
The film focuses on the intrigue inside Excelsior Union High School. Michael J. Fox plays J. J.
3
Where's the Party Yaar? (2003)

Starring:
Diwakar Pathak, Sunil Malhotra, Indravadan Tridevi, Arun Bakshi
Harishkumar Satishkumar Patel (Sunil Malhotra) is a geeky student from a small village in Gujarat, India who is attending the University of Houston, while living with his uncle (his father's best friend).
4
Super Sweet 16: the Movie (2007)

Starring:
Joey Brander, Erin Bria, Giovanni Davis, Paula DeAnda
The film centers on best friends Sara (Amanda Michalka) and Jacquie (Regine Nehy).

Starring:
Cameron Dallas, Matt Shively, Lia Marie Johnson, Marcus Johns
Felix O'Neil is a very mischevious prankster who believes that school is a waste of time.

High school student Zach Harper (Milo Ventimiglia) sets out to complete the "Dirty Deeds" - an outrageous list of ten challenges that must be completed between dusk and dawn on the Friday night of his high school's homecoming weekend.

Starring:
Deon Richmond, Donald Faison, Guy Torry, Maia Campbell
Greg (Deon Richmond) is nearing the end of his high school days as graduation slowly approaches.

Starring:
Victoria Justice, Eden Sher, Ashley Rickards, Avan Jogia
Best friends Mindy and Jodi have suffered years of torment under the thumb of the school's mean girls Whitney and Mackenzie.

Starring:
Seth Rogen, Rose Byrne, Zac Efron, Lisa Kudrow
Mac Radner and his Australian-born wife Kelly are adjusting to life with their infant daughter, Stella.

Starring:
Jacob Latimore, Sami Gayle, Tom Bergeron, Helen Hunt
In the principal's office of Hemlock Prep Academy, Lona Skinner internally monologues about her hate towards Bennet Russell, her fellow debate club member.
11
Kickin' It Old Skool (2007)

Starring:
Jamie Kennedy, Maria Menounos, Miguel A. Núñez Jr., Michael Rosenbaum
In 1986, 12-year-old Justin "Rocketshoe" Schumacher (played as a youth by Alexander Calvert) and his breakdancing group, The Funky Fresh Boyz (Darnell "Prince Def Rock" Jackson, Aki "Chilly Chill" Terasaki, and Hector "Popcorn" Jimenez) (played as youths by J.

Starring:
DJ Qualls, Lyle Lovett, Eliza Dushku, Zooey Deschanel
The film begins with prison inmate Luther speaking directly to the camera to an unseen individual, telling the story of Dizzy Gillespie Harrison, an 18-year-old nerdy high school senior in Austin, Texas.

Starring:
Ron Leibman, Wendell Brown, Ralph Macchio, Tommy Citera
Mad Magazine Presents Up the Academy is a 1980 American comedy film directed by Robert Downey Sr.

Starring:
Thomas Middleditch, Rachael Taylor, Christopher McDonald, Lea Thompson
Splinterheads is a 2009 romantic comedy film written and directed by Brant Sersen and starring Thomas Middleditch, Rachael Taylor, Christopher McDonald and Lea Thompson.
15
The Secret Lives of Dorks (2013)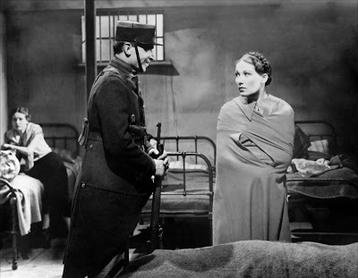 Starring:
Gaelan Connell, Vanessa Marano, Riley Voelkel, Beau Mirchoff
Samantha, a dork, loves Payton, also a dork, who loves Carrie, a cheerleader, who dates Clark, the football captain.
16
Totally Awesome (2006)

Starring:
Mikey Day, Dominique Swain, Chris Kattan, Trevor Heins
Ben Stein introduces the film as a long-lost film from the 1980s, so a lot of the jokes are now outdated in 2006.

Starring:
Mario Van Peebles, Snoop Dogg, Michael Jai White, Salli Richardson-Whitfield
We the Party is a 2012 comedy film written and directed by Mario Van Peebles and starring Mandela Van Peebles, Simone Battle, Moises Arias, Mario Van Peebles, and Snoop Dogg.

Starring:
Thomas Mann, Oliver Cooper, Jonathan Daniel Brown, Dax Flame
Project X is a 2012 American comedy film directed by Nima Nourizadeh, written by Michael Bacall and Matt Drake and produced by Todd Phillips, and Bradley Cooper.
19
Fraternity House (2008)

Starring:
Joel Paul Reisig, Justin Isfeld, Johnny Lechner, Jason Sutton
24 hours in the life of Iota Gamma Chi, the wildest fraternity on campus.
20
Saved by the Bell: Hawaiian Style (1992)

Starring:
Mark-Paul Gosselaar, Tiffani Thiessen, Lark Voorhies, Mario Lopez
Saved by the Bell: Hawaiian Style is a 1992 American made-for-television comedy film based on the television series Saved by the Bell and featured the regular cast of that series.