Movies Like in Family I Trust (2019)
Watch these movies if you like In Family I Trust (2019).
13 items, 344 votes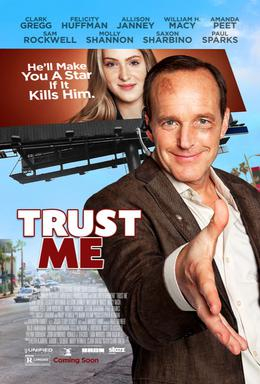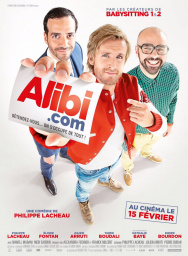 Starring:

Philippe Lacheau, Élodie Fontan, Julien Arruti, Tarek Boudali

Grégory Van Huffel, called Greg, is the head of Alibi. com, an agency for cheating people.
2
The Wedding Unplanner (2020)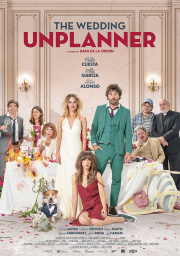 Starring:

Belén Cuesta, Álex García, Silvia Alonso, Antonio Dechent

2019, City of Madrid (Madrid, center to Spain and country's capital).

Starring:

Martín Piroyansky, Violeta Urtizberea, Inés Efron, Chino Darín

Nicolás (Martín Piroyansky), Pilar (Inés Efron), Catalina (Vera Spinetta), Manuela (Violeta Urtizberea) and Nacho (Chino Darín) are friends since they were teenagers.

Starring:

Paco León, Alexandra Jiménez, Rossy de Palma, Nuria Herrero

The movie opens showing five people who manifest OCD in various ways and one person who has Tourettes syndrome. Blanca has Contamination OCD.

Starring:

Seth Rogen, Rose Byrne, Zac Efron, Lisa Kudrow

Mac Radner and his Australian-born wife Kelly are adjusting to life with their infant daughter, Stella.
6
Lord, Give Me Patience (2017)

Starring:

Jordi Sánchez, Rossy de Palma, Megan Montaner, Silvia Alonso

After the sudden death of his wife, Gregorio - a grumpy conservative Real Madrid fanatic - has to carry out her final wish: to spend a weekend with his children and their partners in Sanlúcar de Barrameda and throw her ashes into the Guadalquivir river.

Starring:

Maribel Verdú, Diego Martín, Toni Acosta, Rafael Spregelburd

At her 39 years old, Paz is a Madrilenian woman which life is on the verge of a nervous collapse: in her work in a marketing company she is constantly humiliated by her boss Borja, son of the previous owner and an unqualified man younger than Paz who only thinks in having sex with all his women employers that in addition hires Alicia (a famous twenty-something Internet influencer) to work as Paz's supervisor; Paz's best friend and gym teacher Vanessa is completely obsessed with her ex-boyfriend, looking him in dating Apps and social networks in the cell phone, ignoring to her friend all the times; Paz's sister Bea is a crazy cat lady who organize feasts for other cat ladies, caring extremely to her pet and asking Paz to care the cat a few days mean she travels to a meeting of an activist group by the rights of the cats; Paz's upstairs neighbor Kiko lives in a never-ending and noisy party in his house, making Paz can't sleep a single night easy and quietly; Paz's boyfriend Dante is an .
8
Neighbors 2: Sorority Rising (2016)

Starring:

Seth Rogen, Rose Byrne, Zac Efron, Chloë Grace Moretz

Two years after the events of the first film, Mac and Kelly Radner are having another baby, and prepare to sell their home to the Baiers family; the Radners' realtor reminds them that their house is in escrow for 30 days.
9
If I Were Rich Man (2019)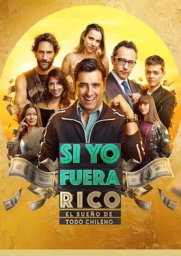 Starring:

Álex García, Alexandra Jiménez, Jordi Sánchez, Adrián Lastra

Gijón, Principality of Asturias (north to Spain).

Starring:

Katie Aselton, Toni Collette, Bridget Everett, Molly Shannon

When four moms come together for a "fun mom dinner", the night takes an unexpected turn.

Starring:

Logan Paul, Lauren Swickard, Juanpa Zurita, Lele Pons

The film begins with Logan Paul videocalling his Australian girlfriend, Ariel, with whom he has an online relationship.

Starring:

Chevy Chase, Beverly D'Angelo, Randy Quaid, Ethan Embry

Clark Griswold works in the food preservative industry, and has invented a long-life food preservative, earning him a large bonus check from Frank Shirley.
13
Carry on Abroad (1972)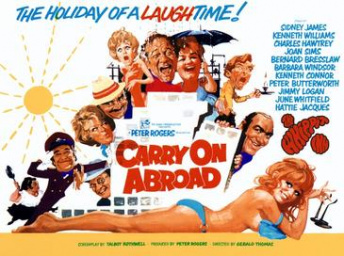 Starring:

Sidney James, Kenneth Williams, Charles Hawtrey, Joan Sims

The film opens with pub landlord and frequent holidaymaker Vic Flange (Sid James) openly flirting with the sassy saucepot widow Sadie Tompkins (Barbara Windsor) as his battleaxe wife, Cora (Joan Sims), looks on with disdain.