Movies You Would Like to Watch If You Like Hurricane Bianca: From Russia with Hate (2018)
Movies similar to Hurricane Bianca: From Russia with Hate (2018).
22 items, 614 votes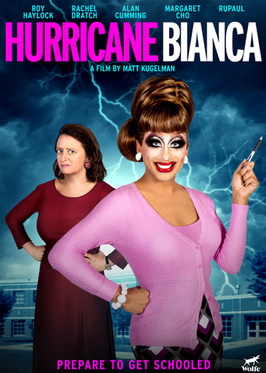 1
Connie and Carla (2004)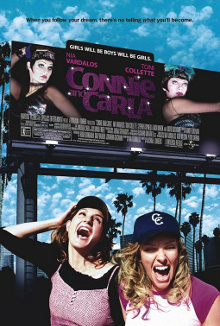 Starring:
Nia Vardalos, Toni Collette, David Duchovny, Stephen Spinella
Genres:
Comedy, Crime, Music
Connie (Nia Vardalos) and Carla (Toni Collette) are two performers whose lifelong friendship and co-obsession with musical theater have brought nothing but career dead ends.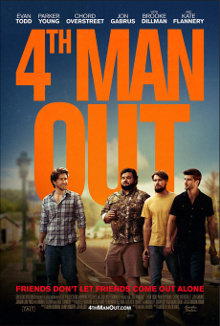 Starring:
Parker Young, Evan Todd, Chord Overstreet, Jon Gabrus
On his 24th birthday, Adam struggles to come out as gay to his three best friends, Chris, Nick, and Ortu.
3
Neighbors 2: Sorority Rising (2016)

Starring:
Seth Rogen, Rose Byrne, Zac Efron, Chloë Grace Moretz
Two years after the events of the first film, Mac and Kelly Radner are having another baby, and prepare to sell their home to the Baiers family; the Radners' realtor reminds them that their house is in escrow for 30 days.
4
Hurricane Bianca (2016)

Starring:
Roy Haylock, Lola Botha, Grayson Thorne Kilpatrick, Willam Belli
A school teacher named Richard moves from New York City to a small town in Texas, and begins work at a new school.

Starring:
Divine, David Lochary, Mary Vivian Pearce, Mink Stole
The notorious criminal Divine lives under the pseudonym "Babs Johnson" with her mentally ill mother Edie, delinquent son Crackers, and traveling companion Cotton.
6
The Curiosity of Chance (2006)

Starring:
Tad Hilgenbrink, Brett Chukerman, Aldevina Da Silva, Pieter Van Nieuwenhuyze
In 1980s Europe, flamboyant and gay 16-year-old Chance Marquis shows up at an international high school in a top hat and tails, immediately attracting the attention of the "queer-hating" resident bully, among others.
7
Strange Bedfellows (2004)

Starring:
Michael Caton, Alan Cassell, Andy Pappas, Paula Duncan
In the small Australian town of Yackandandah, Vince owns the local cinema and several other businesses, and is having trouble paying his taxes because his ex-wife got everything.
8
La Cage Aux Folles II (1980)

Starring:
Michel Serrault, Ugo Tognazzi, Marcel Bozzuffi, Michel Galabru
A spy plants a capsule of microfilm on Albin and from then on spies and government agents pursue him. Albin and Renato travel to Italy to hide at Renato's mother's farm.
9
Such Good People (2014)

Starring:
Michael Urie, Randy Harrison, James Urbaniak, Scott Wolf
Young couple Richard (Michael Urie) and Alex (Randy Harrison) want what everyone wants: career, kids and a gorgeous home in L. A.

Starring:
Kevin Kline, Joan Cusack, Tom Selleck, Matt Dillon
Howard Brackett (Kevin Kline) is a well-liked English literature teacher, living a quiet life in the fictional town of Greenleaf, Indiana, with his fiancée and fellow teacher Emily Montgomery (Joan Cusack), who recently lost 75 pounds.

Starring:
Jeremy Northam, Steve Zahn, William H. Macy, Ally Walker
Genres:
Comedy, Crime, Romance
Three prisoners escape from a chain gang, and two of them, Wayne and Harry (Zahn and Northam) run away to Happy, Texas, where they pose as the gay organizers of a beauty pageant.
12
Mother, May I Sleep with Danger? (2016)

Starring:
Emily Meade, Leila George, Nick Eversman, Ivan Sergei
A college girl named Leah (Leila George) befriends a fellow student named Pearl (Emily Meade) and falls in love with her much to the dismay of her mother Julie (Tori Spelling).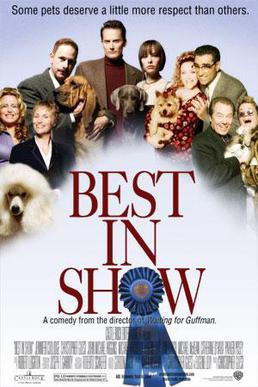 Starring:
Fred Willard, Eugene Levy, Catherine O'Hara, Jennifer Coolidge
Best in Show is presented as a documentary of five dogs, their owners, their trainers and their handlers, who travel to compete in the fictional Mayflower Kennel Club Dog Show, held in the fictional Beyman Center in Philadelphia.
14
The Wedding Banquet (1993)

Starring:
Winston Chao, May Chin, Ah-Lei Gua, Sihung Lung
Genres:
Comedy, Drama, Romance
Wai-Tung Gao and Simon are a happy gay couple living in Manhattan.

Starring:
Amy Poehler, Rachel Dratch, Ana Gasteyer, Maya Rudolph
Abby (Amy Poehler) decides to celebrate her friend Rebecca's (Rachel Dratch) 50th birthday with a weekend getaway over Rebecca's protests that she wants a low-key celebration.
16
Oy Vey! My Son Is Gay!! (2009)

Starring:
Lainie Kazan, Saul Rubinek, Vincent Pastore, John Lloyd Young
Twenty-five year old real estate agent Nelson Hirsch is having problems telling his overbearing Jewish parents—Martin and Shirley Hirsch—that he is gay, let alone in a loving relationship not only with a man, Angelo Ferraro, but a non-Jewish one.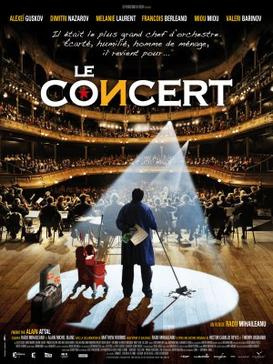 Starring:
Aleksey Guskov, Mélanie Laurent, Dmitriy Nazarov, François Berléand
Genres:
Comedy, Drama, Music
A former world-famous conductor of the Bolshoi Theatre orchestra, known as "The Maestro", Andrey Simonovich Filipov, had had his career publicly broken by Leonid Brezhnev for defending Jewish musicians and is reduced to working as a mere janitor in the theatre where he once conducted, becoming an alcoholic in the process.
18
Eating Out: the Open Weekend (2011)

Starring:
Aaron Milo, Chris Puckett, Chris Salvatore, Harmony Santana
Zack (Chris Salvatore) and his new boyfriend Benji (Aaron Milo) are setting off to vacation at an all-male resort in Palm Springs, California, with their friend Lily (Harmony Santana).
19
The Perfect Wedding (2012)

Starring:
Rico Aragon, Jason T. Gaffney, Apolonia Davalos, Brendan Griffin
The film takes place over Christmas weekend at the Fowler's home where Alana Fowler is planning her wedding to Kirk.
20
Breakfast with Scot (2007)

Starring:
Tom Cavanagh, Ben Shenkman, Noah Bernett, Benz Antoine
Genres:
Comedy, Drama, Music
Eric McNally (Tom Cavanagh) is a gay retired hockey player turned television sportscaster who lives with his partner Sam (Ben Shenkman), a sports lawyer.