Movies Similar to Papi Chulo (2018)
Watch these movies if you like Papi Chulo (2018).
18 items, 488 votes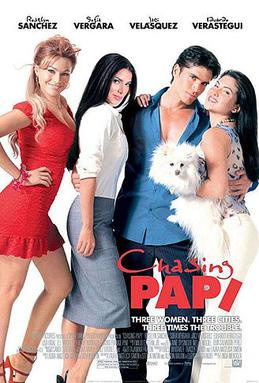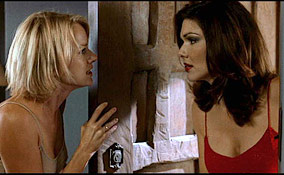 Starring:
Natasha Negovanlis, Elise Bauman, Justin Gerhard, Winny Clarke
Almost Adults is a 2016 Canadian comedy film directed by Sarah Rotella starring Elise Bauman and Natasha Negovanlis.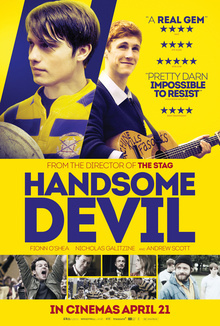 Starring:
Fionn O'Shea, Ardal O'Hanlon, Amy Huberman, Ruairi O'Connor
Genres:
Comedy, Drama, Sport
The film is set at an elite rugby-obsessed all boys boarding school in Ireland modelled on Castleknock and Blackrock, and is seen through the eyes of Ned, an ostracised student at the school.
3
The Boys in the Band (2020)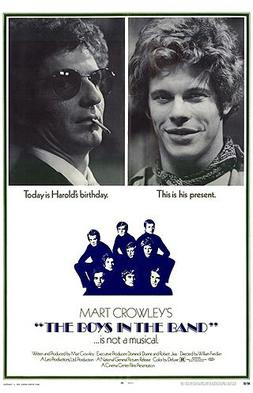 Starring:
Jim Parsons, Zachary Quinto, Matt Bomer, Andrew Rannells
In 1968, Michael arrives at his apartment on the Upper East Side of Manhattan in preparation for Harold's birthday party.
4
The Bachelor Weekend (2013)

Starring:
Andrew Scott, Hugh O'Conor, Peter McDonald, Brian Gleeson
A stag weekend in the great outdoors in the west of Ireland takes some unexpected detours.
5
A Man of No Importance (1994)

Starring:
Albert Finney, Brenda Fricker, Michael Gambon, Tara Fitzgerald
A Man of No Importance is a 1994 comedy drama film written by Barry Devlin and directed by Suri Krishnamma, starring Albert Finney.
6
The Upside of Anger (2005)

The opening scene presents Terry Wolfmeyer and her four daughters, with a friend, Denny Davies, attending a funeral.

Starring:
Gabriel Epstein, Lucas Papa, Nicolás Barsoff, Francisco Bertín
Taekwondo, Tae Kwon Do or Taekwon-Do (; Korean: 태권도/跆拳道 [tʰɛ. k͈wʌn.

Starring:
Jesse Plemons, Molly Shannon, Bradley Whitford, Maude Apatow
David, a 29-year-old gay man, moves home to Sacramento to take care of his mother, Joanne, who's in the advanced stages of leiomyosarcoma.
9
Breakfast on Pluto (2005)

Starring:
Cillian Murphy, Morgan Jones, Eva Birthistle, Liam Neeson
The film is divided into 36 chapters.

Starring:
Gabe Gilmour, Jack Rowan, Colin Morgan, Anna Chancellor
Genres:
Comedy, Drama, Romance
In Simon Amstell's affecting, bittersweet comedy, a rising young filmmaker is thrown into emotional turmoil by a burgeoning romance and the upcoming premiere of his second feature.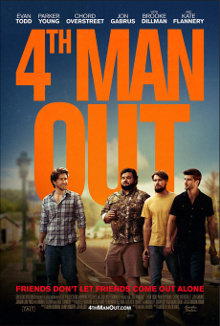 Starring:
Parker Young, Evan Todd, Chord Overstreet, Jon Gabrus
On his 24th birthday, Adam struggles to come out as gay to his three best friends, Chris, Nick, and Ortu.
12
Before the Fall (2016)

Starring:
Ethan Sharrett, Chase Conner, Brandi Price, Jason Mac
Genres:
Comedy, Drama, Romance
A re-imagining of Jane Austen's "Pride and Prejudice" set in modern day, rural Virginia with Elizabeth Bennet as a man.
13
The Party's Just Beginning (2018)

Starring:
Karen Gillan, Lee Pace, Matthew Beard, Paul Higgins
Liusaidh is a 24-year-old woman from Inverness, Scotland.
14
Hurricane Bianca (2016)

Starring:
Roy Haylock, Lola Botha, Grayson Thorne Kilpatrick, Willam Belli
A school teacher named Richard moves from New York City to a small town in Texas, and begins work at a new school.
15
4 Days in France (2016)

Starring:
Pascal Cervo, Arthur Igual, Fabienne Babe, Nathalie Richard
Genres:
Comedy, Drama, Romance
A man leaves his home unannounced, and spends four days wandering around France.
16
Rory O'shea Was Here (2004)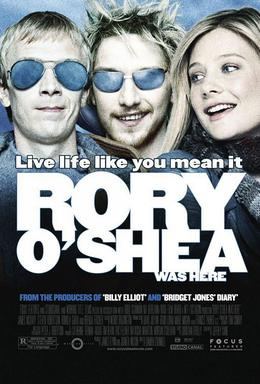 Starring:
James McAvoy, Steven Robertson, Romola Garai, Alan King
Michael Connolly is a 24-year-old with cerebral palsy who is a long-term resident of the Carrigmore Residential Home for the Disabled run by the formidable Eileen.
17
The Thing About Harry (2020)

Starring:
Jake Borelli, Niko Terho, Britt Baron, Peter Paige
Genres:
Comedy, Drama, Romance
As a favor to a friend, Sam reluctantly begins a road trip to his hometown with his high school bully Harry.

Starring:
Alex Lawther, Ian Nelson, AnnaSophia Robb, Celia Weston
Freak Show is a 2017 American comedy-drama film directed by Trudie Styler and written by Patrick J.