Movies to Watch If You Like the Goldfish (2019)
Watch movies if you like The Goldfish (2019).
15 items, 402 votes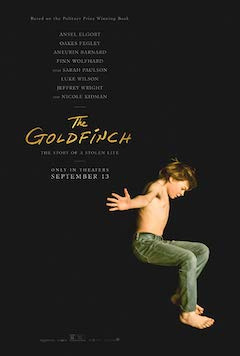 1
Last Stop for Paul (2006)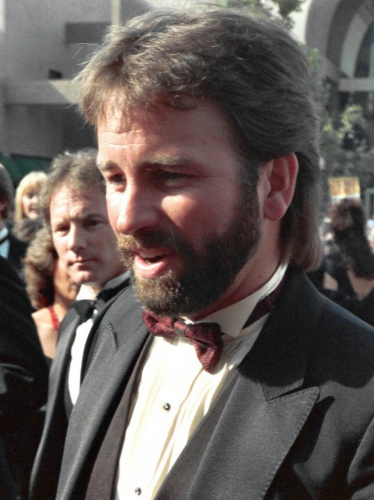 Starring:
Neil Mandt, Marc Carter, Gregory Poppen, Eric Wing
Two buddies set out on a low-budget road trip that will take them around the world in this independent comedy-drama.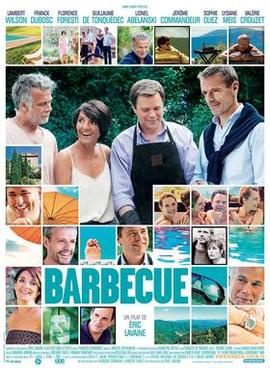 Starring:
Lambert Wilson, Franck Dubosc, Florence Foresti, Guillaume de Tonquédec
Barbecue is a 2014 French ensemble comedy film directed by Éric Lavaine.

Starring:
Benno Fürmann, Tom Schilling, Karoline Herfurth, Michael Gwisdek
Pornorama is a 2007 German comedy film directed by Marc Rothemund. The film describes the porn industry in Munich between the 60s and the 80s.
4
The Intouchables (2011)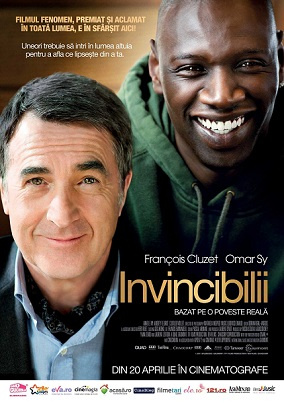 Starring:
François Cluzet, Omar Sy, Anne Le Ny, Audrey Fleurot
Genres:
Biography, Comedy, Drama
At night in Paris, Driss (Sy) is driving Philippe's (Cluzet) Maserati Quattroporte at high speed.
5
The Best Is Yet to Come (2019)

Starring:
Fabrice Luchini, Patrick Bruel, Zineb Triki, Pascale Arbillot
The Best is Yet to Come was a film distributed by exploitation film presenter Kroger Babb in 1951. Babb promoted the film as "all there is to know about cancer".
6
An Everlasting Piece (2000)

Starring:
Barry McEvoy, Brían F. O'Byrne, Anna Friel, Pauline McLynn
Colm takes a job as a barber in a Belfast psychiatric hospital. He meets the staff and is warned against talking about poetry with George, a fellow barber.

Starring:
Tom Arnold, Joe Mantegna, Eric Gores, Linda Hamilton
Former actor Bill Williams (Tom Arnold) is about to commit suicide over his ruined career. He throws out all his stuff and gives his clothes to a homeless man.

Starring:
Thure Lindhardt, Sidse Babett Knudsen, Mick Øgendahl, Troels Lyby
Jesper Jensen is a successful IT salesman who stops at nothing, even if it means backstabbing his best friend.
9
Rory O'shea Was Here (2004)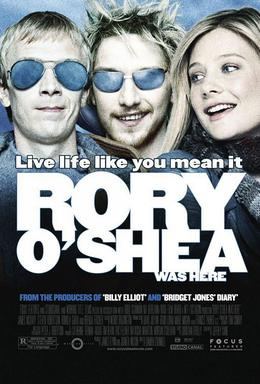 Starring:
James McAvoy, Steven Robertson, Romola Garai, Alan King
Michael Connolly is a 24-year-old with cerebral palsy who is a long-term resident of the Carrigmore Residential Home for the Disabled run by the formidable Eileen.

Starring:
Kevin Hart, Bryan Cranston, Nicole Kidman, Aja Naomi King
The Upside is a 2017 American comedy-drama film directed by Neil Burger, written by Jon Hartmere.

Starring:
Billy Crudup, Paul Giamatti, David Hornsby, Kristen Wiig
A sweet-natured guy enlists his best friend, and an engineer who lost his job and has an attitude problem, to help him create and market his idea for a rocket-powered belt.
12
The Turkey Bowl (2019)

Starring:
Ryan Hansen, Matt Jones, Alan Ritchson, Kristen Hager
A 30-something urbanite is pulled back to his rural hometown by his high-school buddies on Thanksgiving to finish The Turkey Bowl, an epic football game against their crosstown rivals that was snowed out 15 years before.

Starring:
Skylar Astin, Camilla Belle, Chad Michael Murray, Dayo Okeniyi
Four men share an ex factory loft in LA. Dean is a romantic wannabe screenwriter. The others are cavemen preoccupied with getting laid. Tess is their platonic friend.

Starring:
Richard Pryor, Jackie Gleason, Ned Beatty, Scott Schwartz
Jack Brown is a married, unemployed man in Baton Rouge, Louisiana, in danger of having his house repossessed.

Starring:
Shane Jacobson, Travis Golland, Chris Davis, Alf Scerri
Kenny is a mockumentary that follows the fictional Kenny through his daily life.