Movies Similar to Love and Pain and the Whole Damn Thing (1973)
Movies similar to Love and Pain and the Whole Damn Thing (1973).
37 items, 1373 votes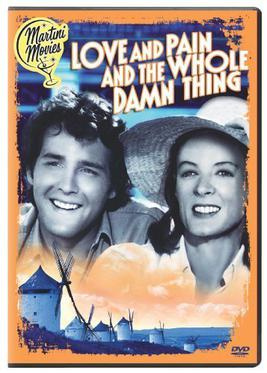 1
The Way Way Back (2013)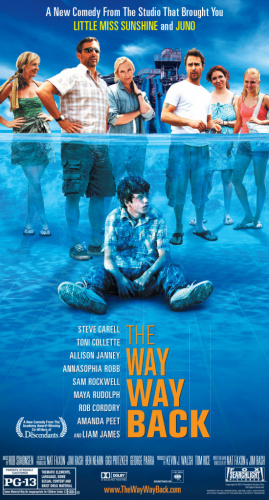 Starring:
Steve Carell, Toni Collette, Allison Janney, AnnaSophia Robb
Introverted 14-year-old Duncan from Albany, New York, reluctantly goes on summer vacation to a beach house in a small seaside town near Cape Cod, Massachusetts, with his mother, Pam; her wealthy boyfriend, Trent; and Trent's stuck-up daughter, Steph.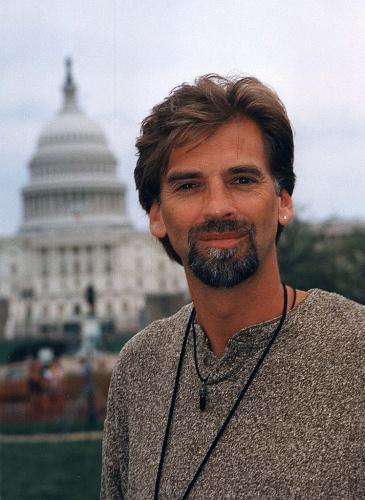 Starring:
Dan McCann, A. Michael Baldwin, Jeff Roth, Ralph Richmond
Kenny & Company is a 1976 American comedy-drama film directed by Don Coscarelli. It stars A.

Starring:
Rosario Dawson, Nick Robinson, T.I., Grant Gustin
Krystal is a 2017 American coming-of-age comedy-drama film directed by William H. Macy and written by Will Aldis. The film stars Rosario Dawson, Nick Robinson, T. I.
4
Jumping the Broom (2011)

Starring:
Paula Patton, Laz Alonso, Angela Bassett, Loretta Devine
Sabrina Watson (Paula Patton) is the only child of the wealthy Watson family; her mother Claudine (Angela Bassett) and father Greg Watson (Brian Stokes Mitchell) live in Martha's Vineyard.
5
The English Teacher (2013)

Starring:
Julianne Moore, Michael Angarano, Greg Kinnear, Lily Collins
The English Teacher is a 2013 American romantic comedy-drama film directed by Craig Zisk.
6
Tea with Mussolini (1999)

Starring:
Maggie Smith, Judi Dench, Joan Plowright, Cher
Genres:
Comedy, Drama, War
The film begins in 1935 in Florence, Italy, where a group of cultured expatriate English women – called the "Scorpioni" by the Italians – meet for tea every afternoon.
7
World's Greatest Dad (2009)

Starring:
Robin Williams, Daryl Sabara, Morgan Murphy, Naomi Glick
Lance Clayton (Robin Williams) is a single father and high school English teacher who dreams of becoming a famous writer, but his previous novels have all been rejected by publishers.
8
Me and Earl and the Dying Girl (2015)

Starring:
Thomas Mann, RJ Cyler, Olivia Cooke, Nick Offerman
17-year-old Greg Gaines (Thomas Mann), who is self-described as having the face of a "little groundhog", is a senior at Pittsburgh's Schenley High School who avoids close engagement with the various students.

Starring:
Timothy Bottoms, Lindsay Wagner, John Houseman, Graham Beckel
James Hart (Timothy Bottoms) starts his first year at Harvard Law School in a very bad way. In his contract law course with Professor Charles W. Kingsfield Jr.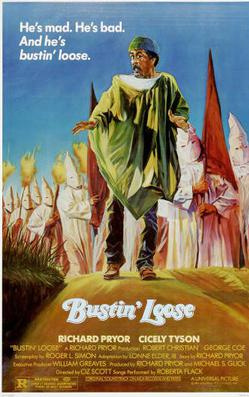 Starring:
Richard Pryor, Cicely Tyson, Angel Ramirez Jr., Jimmy Hughes
Joe Braxton (Richard Pryor) is a convict who violates his parole after a failed attempt to lift a bunch of televisions from a store in Philadelphia.

Starring:
Jesse Plemons, Molly Shannon, Bradley Whitford, Maude Apatow
David, a 29-year-old gay man, moves home to Sacramento to take care of his mother, Joanne, who's in the advanced stages of leiomyosarcoma.
12
The Door in the Floor (2004)

Starring:
Jeff Bridges, Kim Basinger, Jon Foster, Elle Fanning
The film is set in an exclusive beach community on Long Island, where children's book author and artist Ted Cole (Jeff Bridges) lives with his wife Marion (Kim Basinger) and their young daughter Ruth (Elle Fanning), who usually is supervised by her nanny Alice.

Starring:
Zoey Deutch, Kathryn Hahn, Tim Heidecker, Adam Scott
Erica (Zoey Deutch) gives a police officer a blowjob in his car while her two friends catch them in the act on video.

Starring:
Saffron Burrows, Bruce Davison, Sherilyn Fenn, Carla Gugino
Lovelife is a 1997 romantic comedy film written and directed by Jon Harmon Feldman.
15
The House of Tomorrow (2017)

Starring:
Asa Butterfield, Alex Wolff, Nick Offerman, Ellen Burstyn
Sebastian Prendergast lives in a dated tourist spot called the House of Tomorrow with his grandmother Josephine.

Starring:
Jack Lemmon, Ted Danson, Olympia Dukakis, Kathy Baker
John Tremont (Ted Danson) is a busy executive. He learns during a meeting that his mother has suffered a heart attack and been rushed to the hospital.

Starring:
Jane Fonda, Kris Kristofferson, Hume Cronyn, Josef Sommer
Genres:
Drama, Mystery, Romance
Lee Winters (Fonda) is the widow of the Chairman and primary stockholder of Winterchem Enterprises, a chemical company, who is attempting to obtain financing of the purchase of a processing plant in Spain, while trying to determine why her husband was murdered.
18
Why Shoot the Teacher? (1977)

Starring:
Bud Cort, Samantha Eggar, Chris Wiggins, Gary Reineke
The plot is set in 1935, during the Depression.
19
Dream with the Fishes (1997)

Starring:
David Arquette, Brad Hunt, Cathy Moriarty, Kathryn Erbe
The film follows Terry, a suicidal voyeur who doesn't seem to be able to kill himself.
20
The Weather Man (2005)

Starring:
Nicolas Cage, Hope Davis, Nicholas Hoult, Michael Caine
A successful weatherman at a Chicago news program, David Spritz (Nicolas Cage) is well paid but garners little respect from people in the area who throw fast food at him, David suspects, because they're resentful of how easy his high-paying job is.