Movies You Would Like to Watch If You Like Hooking Up (2020)
Movies like Hooking Up (2020).
26 items, 834 votes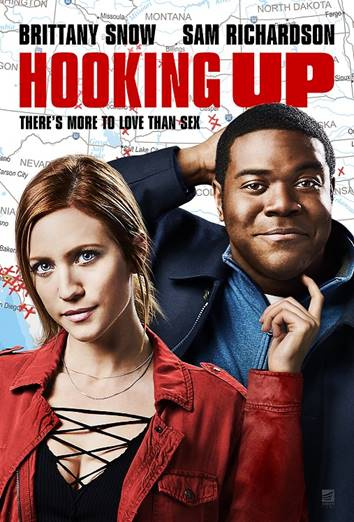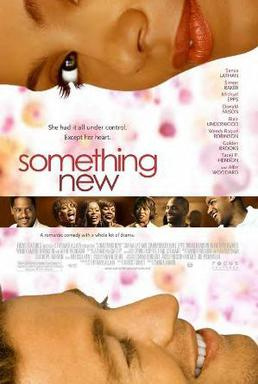 Starring:
Sanaa Lathan, Simon Baker, Golden Brooks, Fuzzy Fantabulous
Genres:
Comedy, Drama, Romance
Kenya McQueen (Sanaa Lathan) is a successful, single African American woman who has sacrificed romance in order to pursue a career as a certified public accountant.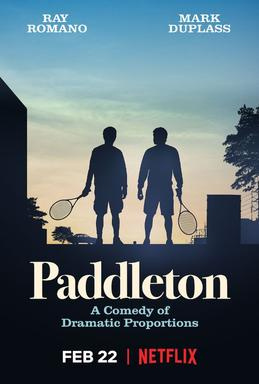 Starring:
Christine Woods, Mark Duplass, Ray Romano, Jen Sung
Middle-aged Michael receives a diagnosis of terminal stomach cancer and plans to end his life.
3
The Angriest Man in Brooklyn (2014)

Starring:
Robin Williams, Mila Kunis, Peter Dinklage, Melissa Leo
Henry Altmann (Robin Williams) is stuck in Brooklyn traffic while on his way to a doctor's appointment.
4
Nymphomaniac: Vol. I (2013)

Starring:
Charlotte Gainsbourg, Stellan Skarsgård, Stacy Martin, Shia LaBeouf
A man named Seligman finds a fainted wounded woman in an alley and he brings her home. She tells him that her name is Joe and that she is nymphomaniac.

Starring:
Adam Sandler, Seth Rogen, Leslie Mann, Eric Bana
George Simmons is a middle-aged retired stand-up comedian turned movie star.

Starring:
Kate Winslet, Harvey Keitel, Julie Hamilton, Sophie Lee
During a trip to India, twenty-something Ruth Barron has a spiritual awakening and embraces the teachings of a guru named Baba.

Starring:
Patricia Clarkson, Rosario Dawson, Lyndsy Fonseca, Ginnifer Goodwin
An anthology of five short films exploring the impact of breast cancer on people's lives.

9
Why I Wore Lipstick to My Mastectomy (2006)

Starring:
Sarah Chalke, Jay Harrington, Lally Cadeau, Harvey Atkin
Genres:
Biography, Comedy, Drama
Shortly after graduating from Columbia University's Graduate School of Journalism, Geralyn Lucas lands her dream job working for 20/20.

Starring:
Matthew Broderick, Brittany Snow, Maura Tierney, Peter Facinelli
Working as a television writer for a low-rated sitcom, Those McAllisters, Taylor Peters (Matthew Broderick) has developed a few vices, such as drinking, drug abuse and compulsive gambling, which have previously damaged his career to the extent that he takes sessions with an analyst only so his wife Lorraine (Maura Tierney) can feel he is taking the cure.

Starring:
Frank Whaley, Carla Gugino, Ethan Hawke, Lynn Cohen
The Jimmy Show is a 2001 drama written and directed by Frank Whaley, based on the Off-Broadway play Veins and Thumbtacks by Jonathan Marc Sherman.

Starring:
Jennifer Aspen, Jessica Collins, Samantha Ferris, Nicki Micheaux
The film takes place at a professional bordello in Nevada, where prostitution is somewhat legal, the sex workers employed there and the clients that frequent it.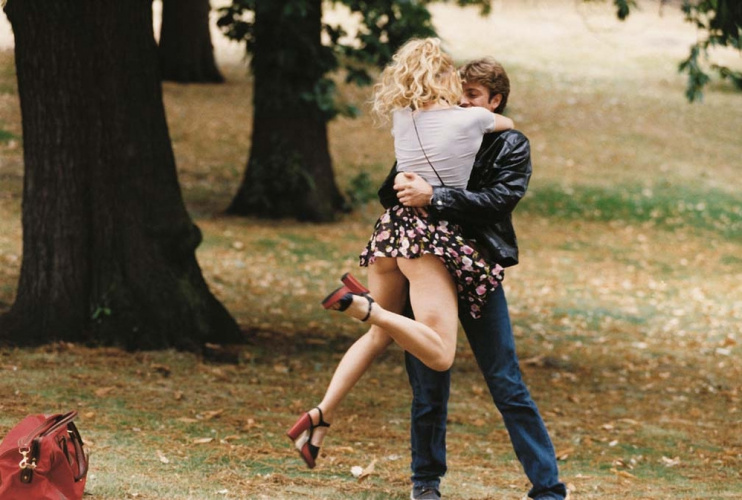 Starring:
Yuliya Mayarchuk, Jarno Berardi, Francesca Nunzi, Max Parodi
In London, the beautiful Venetian Carla Burin (Yuliya Mayarchuk) is an intern at the front desk of a hotel.
14
The Vicious Kind (2009)

Starring:
Adam Scott, Brittany Snow, Alex Frost, J.K. Simmons
Peter is an idealistic college student on Thanksgiving break and his older brother Caleb is begrudgingly giving him a ride home.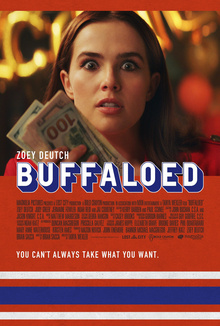 Starring:
Zoey Deutch, Jai Courtney, Judy Greer, Jermaine Fowler
Buffaloed is a 2019 American comedy-drama film directed by Tanya Wexler and written by Brian Sacca.

Starring:
Azura Skye, Annie Heller, Carla Gallo, Tom Everett Scott
Sexual Life is a 2004 American comedy-drama film written and directed by Ken Kwapis, who would go on to chronicle modern romantic life in the better-known He's Just Not That Into You in 2009.
17
Dream with the Fishes (1997)

Starring:
David Arquette, Brad Hunt, Cathy Moriarty, Kathryn Erbe
The film follows Terry, a suicidal voyeur who doesn't seem to be able to kill himself.

Starring:
Kiefer Sutherland, David Mazouz, Gugu Mbatha-Raw, Lukas Haas
Genres:
Drama, Mystery, Sci-Fi
Widower Martin Bohm's wife, Sarah Bohm, died in the twin towers on September 11, 2001.

Starring:
Sam Rockwell, Anjelica Huston, Kelly Macdonald, Kathryn Alexander
Victor Mancini is a sex addict who works as a reenactor of life in Colonial America. He works with his best friend, Denny, who is also a reformed sex addict.

Starring:
Dan Byrd, Emily VanCamp, Richard Jenkins, Adam Goldberg
Norman is a 2010 drama film directed by Jonathan Segal. It stars Dan Byrd, Emily VanCamp, Adam Goldberg, and Richard Jenkins.