Movies You Would Like to Watch If You Like the Hospital (1971)
Watch these movies if you like The Hospital (1971).
29 items, 976 votes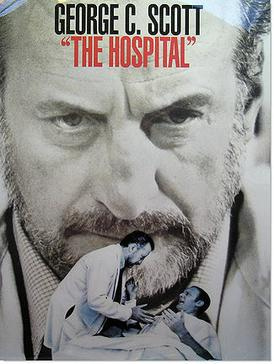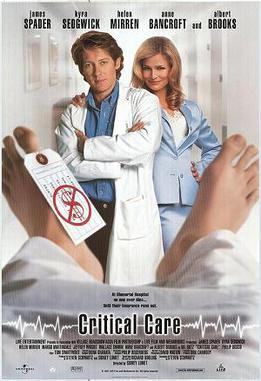 Starring:
James Spader, Kyra Sedgwick, Helen Mirren, Anne Bancroft
Critical Care is a 1997 film directed by Sidney Lumet. The film is a satire about American medicine.
2
Crimes and Misdemeanors (1989)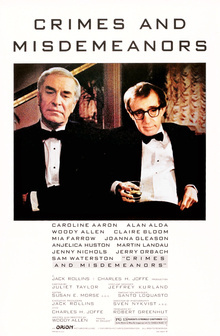 Starring:
Martin Landau, Woody Allen, Bill Bernstein, Claire Bloom
The story follows two main characters: Judah Rosenthal (Martin Landau), a successful ophthalmologist, and Clifford Stern (Woody Allen), a small-time documentary filmmaker.

Starring:
Peter Weller, Judy Davis, Patrick Bauchau, Rachel Rosenthal
Peter and Katherine Witner are Southern California super-yuppies with great jobs but no center to their lives.

Starring:
Faye Dunaway, William Holden, Peter Finch, Robert Duvall
Howard Beale, the longtime anchor of the Union Broadcasting System's UBS Evening News in New York City, learns from friend and news division president Max Schumacher that he has just two more weeks on the air because of declining ratings.
5
Six Degrees of Separation (1993)

Starring:
Will Smith, Stockard Channing, Donald Sutherland, Ian McKellen
Genres:
Comedy, Drama, Mystery
Fifth Avenue socialite Ouisa Kittredge (Stockard Channing) and her art dealer husband Flan (Donald Sutherland) are parents of "two at Harvard and a girl at Groton".
6
They Might Be Giants (1971)

Starring:
George C. Scott, Joanne Woodward, Jack Gilford, Lester Rawlins
Genres:
Comedy, Mystery, Romance
They Might Be Giants is a 1971 American comedy mystery film based on the play of the same name (both written by James Goldman) starring George C.
7
Mother, Jugs & Speed (1976)

Starring:
Bill Cosby, Raquel Welch, Harvey Keitel, Allen Garfield
The F+B Ambulance Company is locked in an intense battle with the Unity Ambulance Company to win a city contract for providing ambulance service to a territory within Los Angeles.
8
Stardust Memories (1980)

Starring:
Woody Allen, Charlotte Rampling, Jessica Harper, Marie-Christine Barrault
The film follows famous filmmaker Sandy Bates, who is plagued by fans who prefer his "earlier, funnier movies" to his more recent artistic efforts, while he tries to reconcile his conflicting attraction to two very different women: the earnest intellectual Daisy and the more maternal Isobel.
9
Such Good Friends (1971)

Starring:
Dyan Cannon, James Coco, Jennifer O'Neill, Ken Howard
Manhattanite Julie Messinger, a complacent housewife and mother of two raucous young sons, is married to Richard, a chauvinistic and self-centered magazine art director and author of a best-selling children's book.
10
While We're Young (2014)

Starring:
Ben Stiller, Naomi Watts, Adam Driver, Amanda Seyfried
Genres:
Comedy, Drama, Mystery
Middle-aged couple Josh and Cornelia Srebnick are filmmakers living in a shaky marriage in New York City.

Starring:
Tim Heidecker, Eric Wareheim, James Murphy, Jeffrey Jensen
Swanson (Heidecker) is an aging, upper class hipster who alternately feels apathy and resentment towards his surroundings.
12
God Said, 'ha!' (1998)

Starring:
Julia Sweeney, Quentin Tarantino
God Said Ha! is a 1998 film that was written and directed by Julia Sweeney, who was also the movie's star.

Starring:
Michael Keaton, Glenn Close, Robert Duvall, Marisa Tomei
The film takes place during a 24-hour period.

Starring:
Kenneth Branagh, Judy Davis, Leonardo DiCaprio, Greg Mottola
Lee Simon (Kenneth Branagh) is an unsuccessful novelist turned travel writer who immerses himself in celebrity journalism following a midlife crisis and subsequent divorce from his insecure wife, Robin (Judy Davis), a former English teacher, after sixteen years of marriage.

Starring:
Dudley Moore, Daryl Hannah, Paul Reiser, J.T. Walsh
Emory Leeson is an advertising executive who experiences a nervous breakdown.

Starring:
Toni Collette, Parker Posey, Lisa Kudrow, Alanna Ubach
Iris (Collette) is a shy young professional who doesn't want to rock the boat at the office where she temps.
17
Monster in a Box (1992)

Monster in a Box is a monologue originally performed live on stage by the writer Spalding Gray then subsequently made into a 1992 film starring Gray and directed by Nick Broomfield.

Starring:
Bruce Dern, Barbara Feldon, Michael Kidd, Geoffrey Lewis
The plot revolves around the contestants and people involved with the California pageant of the fictional Young American Miss Pageant, held in Santa Rosa, California.
19
The Angriest Man in Brooklyn (2014)

Starring:
Robin Williams, Mila Kunis, Peter Dinklage, Melissa Leo
Henry Altmann (Robin Williams) is stuck in Brooklyn traffic while on his way to a doctor's appointment.

Starring:
Steve Buscemi, Carol Kane, Mark Boone Junior, Bronson Dudley
Tommy Basilio is an alcoholic and fixture at a local bar, the Trees Lounge, who loses his girlfriend of eight years and his job as a mechanic.