More Movies Like the Telephone Book (1971)
Movies similar to The Telephone Book (1971).
24 items, 723 votes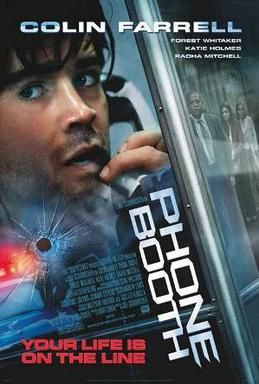 1
The Owl and the Pussycat (1970)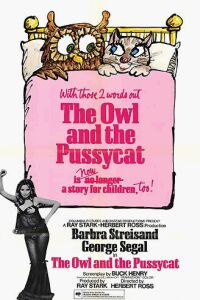 Starring:
Barbra Streisand, George Segal, Robert Klein, Allen Garfield
Felix Sherman (Segal), a nebbish book clerk and aspiring novelist, struggles to maintain peace and quiet in his walk-up New York City apartment.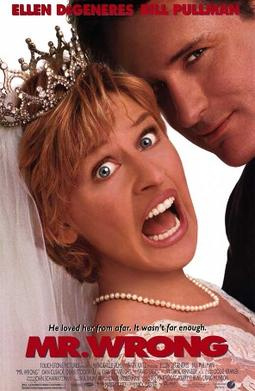 Starring:
Ellen DeGeneres, Bill Pullman, Joan Cusack, Dean Stockwell
Mr. Wrong is a 1996 American romantic black comedy film starring Ellen DeGeneres and Bill Pullman. It was a critical failure and box office bomb.
3
Blue in the Face (1995)

Starring:
Harvey Keitel, Lou Reed, Michael J. Fox, Roseanne Barr
The film once again centers on the Brooklyn Cigar Store and manager Auggie (Harvey Keitel), although most of the other characters are different.
4
The Happy Hooker Goes Hollywood (1980)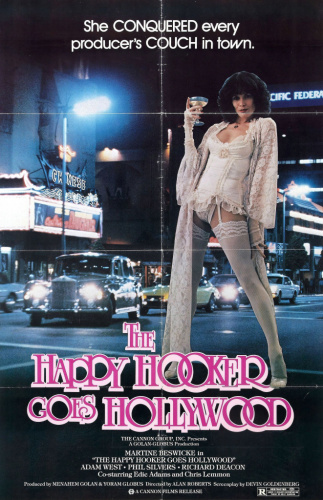 Starring:
Martine Beswick, Chris Lemmon, Adam West, Richard Deacon
The Happy Hooker Goes Hollywood, originally released in the UK as Hollywood Blue, is a 1980 American comedy film directed by Alan Roberts and starring Martine Beswick, Adam West, Phil Silvers, Chris Lemmon, Edie Adams, and Richard Deacon.

Starring:
Tim Daly, Caroleen Feeney, Dan Gunther, Dana Wheeler-Nicholson
Denise Calls Up is an American comedy released by Sony Pictures Classics in 1996.
6
Hair Under the Roses (2000)

Starring:
Julie Durand, Alice Houri, Alexis Roucout, Jean-Baptiste Pénigault
At fourteen, love and sex intrigue.
7
For a Good Time, Call... (2012)

Starring:
Ari Graynor, Lauren Miller Rogen, Justin Long, James Wolk
After Lauren is dumped by her boyfriend, she is unable to afford a place of her own.

Starring:
Rider Strong, Corey Large, April Scott, James DeBello
The winner of a reality television show invites his two best friends to share the Los Angeles penthouse he won for coming in first place, and quickly finds out why living with your pals is not always the best idea.
9
Beneath the Valley of the Ultra-vixens (1979)

Starring:
Kitten Natividad, Ann Marie, Ken Kerr, June Mack
The movie starts with introductions to the people of Small Town, USA.

Starring:
Parker Posey, Omar Townsend, Anthony DeSando, Guillermo Díaz
Party Girl is a 1995 American comedy-drama film directed by Daisy von Scherler Mayer, starring Parker Posey, and notable for being the first feature film to premiere on the Internet.
11
The Woman Chaser (1999)

Starring:
Patrick Warburton, Eugene Roche, Ron Morgan, Emily Newman
The Woman Chaser is a 1999 film directed by Robinson Devor and starring Patrick Warburton, Ron Morgan, Emily Newman, Paul Malevich, and Marilyn Rising.

Starring:
Bruce Dern, Barbara Feldon, Michael Kidd, Geoffrey Lewis
The plot revolves around the contestants and people involved with the California pageant of the fictional Young American Miss Pageant, held in Santa Rosa, California.
13
For Pete's Sake (1974)

Starring:
Barbra Streisand, Michael Sarrazin, Estelle Parsons, Molly Picon
For Pete's Sake is a 1974 American screwball-comedy film directed by Peter Yates.
14
Supporting Characters (2012)

Starring:
Alex Karpovsky, Tarik Lowe, Arielle Kebbel, Sophia Takal
Supporting Characters is a film directed by Daniel Schechter. It was written by Schechter and Tarik Lowe.
15
A Glimpse Inside the Mind of Charles Swan III (2012)

Starring:
Charlie Sheen, Jason Schwartzman, Bill Murray, Katheryn Winnick
In the 1970s, successful graphic designer and ladies' man Charles Swan III (Sheen) is dumped by his girlfriend Ivana (Winnick), and it throws his life into a tailspin.

Starring:
Theresa Randle, Isaiah Washington, Spike Lee, Jenifer Lewis
Judy (Theresa Randle) is a young and timid African American woman living in New York, who has dreams of becoming a successful actress.

Starring:
Kevin Sherwood, Kevin Kirkpatrick, Scott Rinker, Dave Hanson
Gamers: The Movie (or simply Gamers) is an independent 2006 mockumentary film written, directed and produced by Chris Folino.
18
Sleepwalk with Me (2012)

Starring:
Mike Birbiglia, Lauren Ambrose, James Rebhorn, Carol Kane
Sleepwalk with Me is a 2012 American independent comedy film written by, directed by, and starring Mike Birbiglia.

Starring:
Ryan O'Neal, Jack Warden, Mariangela Melato, Richard Kiel
At Chippenango State College (fictitious), Bobby Fine (Ryan O'Neal) is a professor of English, who learns during a meeting with Chair Lincoln of the English Department (Fred Gwynne) that he is a candidate for tenure at the college.
20
Made for Each Other (1971)

On Christmas Eve, Guido "Gig" Panimba (Joseph Bologna) and Pandora "Panda" Gold (Renee Taylor) each morosely wander the streets of Manhattan and later join an emergency group therapy meeting designed to help the participants break self-destructive patterns.