Movies You Would Like to Watch If You Like Portnoy's Complaint (1972)
Watch these movies if you like Portnoy's Complaint (1972).
19 items, 569 votes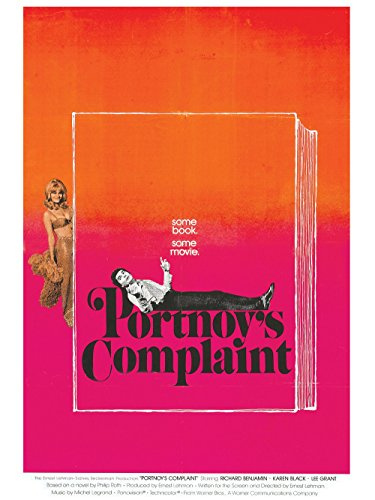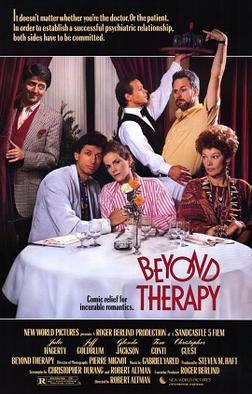 Starring:
Julie Hagerty, Jeff Goldblum, Glenda Jackson, Tom Conti
The film focuses on Prudence and Bruce, two Manhattanites who are seeking stable romantic relationships with the help of their respective psychiatrists, lecherous Stuart and scatterbrained Charlotte, each of whom suggests the patient place a personal ad.
2
The Last Married Couple in America (1980)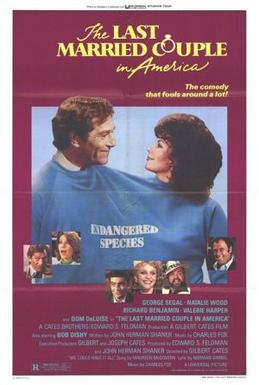 Starring:
George Segal, Natalie Wood, Richard Benjamin, Valerie Harper
Life is going along smoothly for Jeff and Mari Thompson but not for any other couple they know, or so it seems. Everyone they know is getting divorced.

Starring:
Lukas Haas, Madeline Zima, Jake Busey, Tania Raymonde
Zack (Haas) is a young, divorced father who starts to develop romantic feelings towards his friend Rebecca (Zima), whom he refers to as "Crazy Eyes".
4
Two Tickets to Paradise (2006)

Starring:
John C. McGinley, D.B. Sweeney, Ned Bellamy, Jenn Brown
Two Tickets to Paradise is a 2006 film starring John C. McGinley, D. B. Sweeney (in his directorial debut), Paul Hipp, and minor roles for Moira Kelly and Ed Harris.
5
Sex and the Teenage Mind (2002)

Starring:
Jay Michael Ferguson, Allison Lange, Michael Bower, Danica McKellar
Bumbling high school geek Virgil Heitmeyer has yet to lose his virginity.
6
Diary of a Hooker (1971)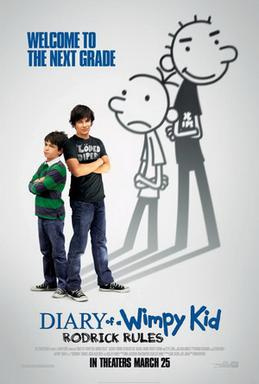 Starring:
Ronnie Bierman, Sylvia de Leur, Piet Römer, Jules Hamel
The film is about the customers and personal lives of Greet (Ronnie Bierman) and Nel (Sylvia de Leur), two female prostitutes in Amsterdam.

Starring:
Sylvia Kristel, Howard Hesseman, Eric Brown, Patrick Piccininni
Philip "Philly" Fillmore (Eric Brown) is a 15-year-old high school student and the son of a rich businessman in Albuquerque, who has left town on an extended trip during summer break, leaving the young man in the passing care of Nicole Mallow (Sylvia Kristel), a sexy French housekeeper, and Lester Lewis (Howard Hesseman), the family's chauffeur.
8
Hair Under the Roses (2000)

Starring:
Julie Durand, Alice Houri, Alexis Roucout, Jean-Baptiste Pénigault
At fourteen, love and sex intrigue.
9
Relax... It's Just Sex (1998)

Starring:
Mitchell Anderson, Jennifer Tilly, Terrence 'T.C.' Carson, Seymour Cassel
Relax. It's Just Sex is a 1998 romantic comedy film directed by P. J. Castellaneta.

Starring:
Patrick Censoplano, Cheryl Dent, Sajen Corona, Sandra Staggs
Silver, a teenage boy desperate to score with his long time girlfriend Sheila is pursued by many women in the community when an erroneous rumor circulates about his prowess.

Starring:
David Duchovny, Vera Farmiga, Graham Phillips, Justin Kirk
Fifteen-year-old Ellis Whitman (Graham Phillips) is leaving his home in Tucson, Arizona, for his freshman year at Gates Academy, an East Coast prep school.
12
Over the Brooklyn Bridge (1984)

Starring:
Elliott Gould, Margaux Hemingway, Sid Caesar, Carol Kane
Alby Sherman is a Jewish man whose father died when he was young.

14
Oh, What a Night (1992)

Starring:
Corey Haim, Barbara Williams, Keir Dullea, Geneviève Bujold
Oh, What a Night is a 1992 comedy film, starring Corey Haim and Barbara Williams.
15
The Goodbye Girl (2004)

Starring:
Jeff Daniels, Patricia Heaton, Hallie Eisenberg, Lynda Boyd
The Goodbye Girl is a 2004 television film starring Patricia Heaton and Jeff Daniels. It aired on TNT on January 16, 2004.

Starring:
Hina Abdullah, Kyle Ayers, Andy Cohen, David Crespy
Box Elder follows best friends and roommates, John Scott (Sklar) Alex, Nick, and Chad (Haas) through their final years of college at the University of Missouri.
17
A Nanny for Christmas (2010)

Starring:
Emmanuelle Vaugier, Dean Cain, Richard Ruccolo, Cynthia Gibb
A Nanny for Christmas is a 2010 comedy direct-to-video film, directed by Michael Feifer with a screenplay by Michael Ciminera and Richard Gnolfo.
18
Brighton Beach Memoirs (1986)

Starring:
Blythe Danner, Jonathan Silverman, Stacey Glick, Lisa Waltz
Brighton Beach Memoirs is a 1986 American comedy film directed by Gene Saks, written by Neil Simon, and starring Jonathan Silverman and Blythe Danner.

Starring:
Daniel Auteuil, Juliette Lamboley, François Damiens, Lionel Abelanski
15 ans et demi (lit. '15 years and a half', also known as Daddy Cool) is a 2008 French comedy film by François Desagnat and Thomas Sorriaux, starring Daniel Auteuil.