Movies You Would Like to Watch If You Like the Cheerleaders (1973)
Movies similar to The Cheerleaders (1973).
26 items, 865 votes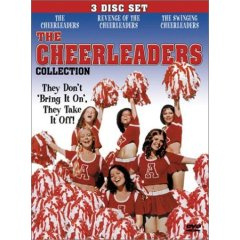 1
Revenge of the Cheerleaders (1976)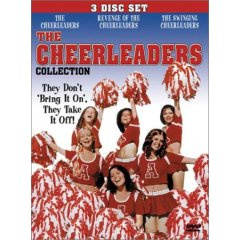 Starring:
Jerii Woods, Cheryl Smith, Helen Lang, Patrice Rohmer
The tale of the Aloha Cheerleaders' struggle against Lincoln high.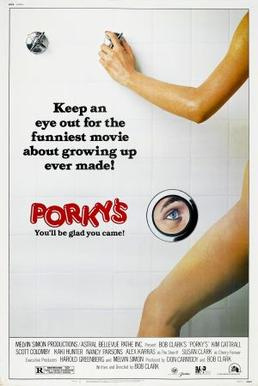 Starring:
Dan Monahan, Mark Herrier, Wyatt Knight, Roger Wilson
In 1954, each boy in a group of Florida high school students plans to lose his virginity.

Starring:
Harland Williams, Corey Sevier, Ryan Carnes, Laura Bell Bundy
After Jordan transfers from the East Coast to a California high school, he finds himself a social outcast because he cannot surf.

Starring:
Susan Kiger, Lisa London, Pamela Jean Bryant, Kimberly Cameron
Honey Shayne (Kiger) is a freshman at Fairenville University (known, according to a title card, as "Good old F. U. ").
5
Foreign Exchange (2008)

Starring:
Ryan Pinkston, Vanessa Lengies, Randy Wayne, Tania Raymonde
Four high school friends decide to take all easy classes their last year of high school. One of their classes is a program for housing foreign exchange students.
6
The Pom Pom Girls (1976)

Starring:
Robert Carradine, Jennifer Ashley, Michael Mullins, Lisa Reeves
A football player falls for a girl who is dating another guy, while another cannot figure out which girl he likes.

Starring:
Rumer Willis, Tania Raymonde, Kristin Cavallari, Ryan Merriman
Helen McNichol (Tania Raymonde), a high school senior, is in love with Stanford Prescott (Ryan Merriman), her jock boyfriend, and has decided to give it all up to him.
8
The Swinging Cheerleaders (1974)

Starring:
Jo Johnston, Cheryl Smith, Colleen Camp, Rosanne Katon
The Swinging Cheerleaders is a 1974 comedy-drama film written and directed by exploitation film auteur Jack Hill (who was credited for writing the film as Jane Witherspoon).

Starring:
Jon Bon Jovi, Estella Warren, David Faustino, Curtis Armstrong
Frank Hopper (Bon Jovi) is a former lawyer, who receives a credit card in the mail, and believes he's hit the jackpot.

Starring:
Patrick Censoplano, Cheryl Dent, Sajen Corona, Sandra Staggs
Silver, a teenage boy desperate to score with his long time girlfriend Sheila is pursued by many women in the community when an erroneous rumor circulates about his prowess.
11
Fraternity House (2008)

Starring:
Joel Paul Reisig, Justin Isfeld, Johnny Lechner, Jason Sutton
24 hours in the life of Iota Gamma Chi, the wildest fraternity on campus.
12
Revenge of the Nerds (1984)

Starring:
Robert Carradine, Anthony Edwards, Timothy Busfield, Andrew Cassese
Best friends and nerds Lewis Skolnick and Gilbert Lowe enroll in Adams College to study computer science.

Starring:
Jason Biggs, Chris Klein, Thomas Ian Nicholas, Jennifer Coolidge
Five high school seniors and friends from fictional East Great Falls, Michigan: Jim Levenstein, an awkward and sexually naïve nerd whose dad offers him pornography and unwanted sexual advice; Chris "Oz" Ostreicher, overconfident star of the lacrosse team; Kevin Meyers, the calm leader of the group seeking to lose his virginity to his girlfriend Vicky; Paul Finch, a mochaccino-drinking sophisticate; and Steven Stifler, a popular but raucous jock who often throws wild parties and is the only one of the five who is not a virgin.

Starring:
Will Ferrell, Woody Harrelson, André Benjamin, Maura Tierney
In 1976, Jackie Moon is a singer who used the profits from his one-hit wonder, "Love Me Sexy", to buy a basketball team in the American Basketball Association (ABA), the Flint Tropics, becoming the owner, head coach, starting power forward, and pre-game announcer.

Starring:
Chevy Chase, Rodney Dangerfield, Bill Murray, Ted Knight
Danny Noonan (Michael O'Keefe) works as a caddie at the exclusive Bushwood Country Club to earn enough money to go to college.

Starring:
Cathy Lee Crosby, Michael Biehn, Keenan Wynn, Channing Clarkson
Randy Rowlings, an Olympic gold medalist, is hired by a high school as a male basketball team coach. She meets with a negative attitude of teenagers.

Starring:
Joe Don Baker, Leif Green, Jim Greenleaf, Scott McGinnis
Jefferson Bailey (Scott McGinnis) runs the most popular video arcade in town, much to the chagrin of local businessman Joseph Rutter (Joe Don Baker).

Starring:
Greg Longenhagen, Todd Allen Durkin, Christy Tummond, Dan Barkley
Genres:
Comedy, Romance, Sport
Conspiracy. Power. Sex. Golf? Ah, the Pennytree Golf Club. 18 holes at its finest. If you played there in the late-70's.

Starring:
Peter Keleghan, Kent Deuters, Linda Speciale, Alan Deveau
Screwballs is a 1983 Canadian teen sex comedy film. It was inspired by the success of Porky's.

Starring:
James Van Der Beek, Jon Voight, Paul Walker, Ron Lester
Genres:
Comedy, Drama, Romance
Jonathan "Mox" Moxon (James Van Der Beek) is an intelligent and academically gifted backup quarterback for the West Canaan High School varsity football team.