Tv Shows You Should Watch If You Like Champions (2018 - 2018)
Tv shows like Champions (2018 - 2018).
38 items, 1799 votes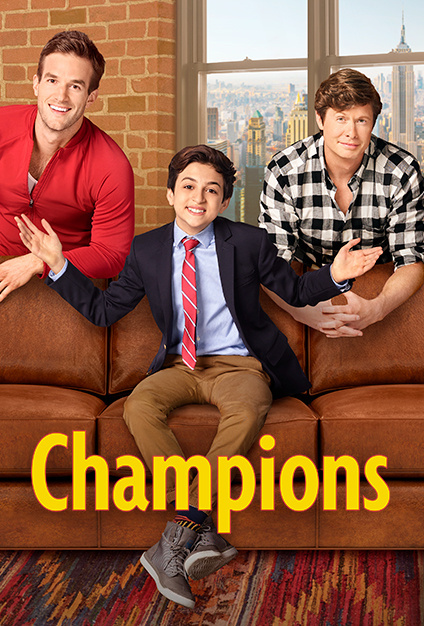 1
Swimming with Men (2018)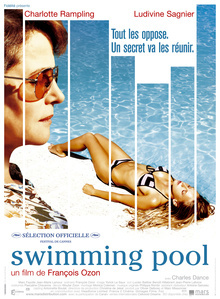 Starring:
Rob Brydon, Rupert Graves, Thomas Turgoose, Adeel Akhtar
Genres:
Comedy, Drama, Romance
When accountant Eric (Brydon) seeks to win back his wife Heather (Horrocks), he stumbles upon a solution in the form of a male synchronised swimming team: Men Who Swim.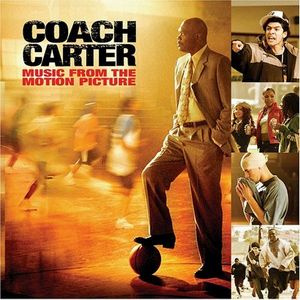 Starring:
Samuel L. Jackson, Rick Gonzalez, Robert Ri'chard, Rob Brown
Genres:
Biography, Drama, Sport
Coach Carter is a 2005 American biographical teen sports drama film starring Samuel L. Jackson and directed by Thomas Carter.

Genres:
Comedy, Family, Sport
Coach Roy McCormick (Martin Lawrence) was once college basketball's top mastermind.
4
The Bad News Bears (1976)

Starring:
Walter Matthau, Tatum O'Neal, Vic Morrow, Joyce Van Patten
Genres:
Comedy, Drama, Family
Morris Buttermaker, an alcoholic and former minor-league baseball pitcher, is recruited to coach "the Bears," a Southern California Youth Baseball League team of misfit players formed as a compromise to a lawsuit brought against the league for excluding such players from other teams.

Starring:
Robert Duvall, Michael Keaton, Andy Gray, Finlay MacDonald
Robert Duvall plays the club manager, Gordon McLeod.

Starring:
Steve Guttenberg, Olivia d'Abo, Jay O. Sanders, John Terry
Genres:
Comedy, Family, Sport
Anna Montgomery (Olivia d'Abo), a teacher who is on an exchange program from Surrey, England, is placed into a school in the fictional small town of Elma, Texas.

Starring:
Rhea Perlman, Fredro Starr, Carol Kane, Terrence Howard
Phyllis Saroka (Rhea Perlman) is a P. E.

Starring:
Brooke Shields, Wanda Sykes, Daryl Hannah, Camryn Manheim
Beth Humphrey is a middle aged woman living in Burning Bush Texas.

Starring:
Russell Harvard, Raymond J. Barry, Shoshannah Stern, Michael Anthony Spady
Genres:
Biography, Drama, Sport
The Hammer follows Matt Hamill, who was born deaf, in his youth and mostly in 1997, when Hamill is a sophomore walk-on at Rochester Institute of Technology and wins the first of three collegiate wrestling championships.
10
Full-court Miracle (2003)

Starring:
Alex D. Linz, Richard T. Jones, R.H. Thomson, Sean Marquette
Genres:
Drama, Family, Sport
Alex Schlotsky (Alex D.

Starring:
David Paymer, Ryan Reynolds, John Astin, Andrew Robb
Genres:
Comedy, Drama, Family
At Fallbrook Central School, the annual student-elected Teacher of the Year award ceremony is held.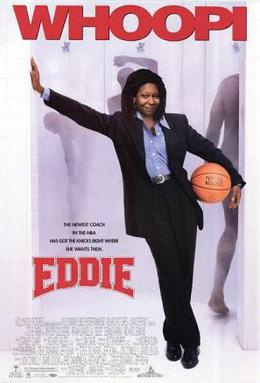 Starring:
Whoopi Goldberg, Frank Langella, Dennis Farina, Richard Jenkins
The New York Knicks are also-rans in the NBA, their roster filled with players who either lack talent or are too distracted by off-the-court issues.
13
D2: the Mighty Ducks (1994)

Starring:
Emilio Estevez, Kathryn Erbe, Michael Tucker, Jan Rubes
Genres:
Comedy, Drama, Family
Former Pee-Wee hockey standout and coach, Gordon Bombay, is a star in the minor leagues, expected to reach the National Hockey League.

Starring:
Corbin Bleu, Keke Palmer, David Reivers, Shanica Knowles
Genres:
Comedy, Drama, Family
Isadore "Izzy" Daniels (Corbin Bleu) is a star boxer in Brooklyn, hoping to win the Golden Gloves, like his father and coach Kenneth (David Reivers).
15
Hometown Legend (2002)

Starring:
Terry O'Quinn, Lacey Chabert, Nick Cornish, Kirk B.R. Woller
Genres:
Drama, Family, Sport
Nothing is impossible for those who have a dream!A single boy can bring victory to his school and make the entire town proud again.

Starring:
Gene Hackman, Barbara Hershey, Dennis Hopper, Sheb Wooley
In 1951, Norman Dale arrives in rural Hickory, Indiana.
17
White Men Can't Jump (1992)

Starring:
Wesley Snipes, Woody Harrelson, Rosie Perez, Tyra Ferrell
Genres:
Comedy, Drama, Sport
Billy Hoyle is a former college basketball player who makes his living by hustling streetballers who assume he cannot play well because he is white.

Starring:
Ice Cube, Keke Palmer, Tasha Smith, Jill Marie Jones
Genres:
Biography, Comedy, Drama
Minden, Illinois, is a former factory town with no money and a pathetic football team.

Starring:
Richard Harmon, Jaren Brandt Bartlett, Craig Bierko, Jill Hennessy
Genres:
Drama, Family, Sport
Seventeen-year-old Alex Taylor dreams of running for his high school's cross-country team, a dream that's a bit out of reach for this gifted runner as Alex has been blind since the age of two.

Starring:
Frankie Muniz, David Spade, Snoop Dogg, Bruce Greenwood
Genres:
Adventure, Comedy, Drama
During a thunderstorm, a traveling circus, Circus Sarano, accidentally leaves behind a baby plains zebra (Jansen Panettiere) after replacing a flat tire.