Movies Similar to Swimming with Men (2018)
Watch these movies if you like Swimming with Men (2018).
23 items, 706 votes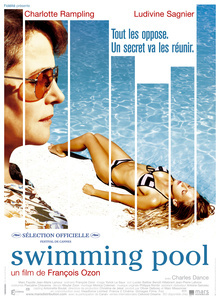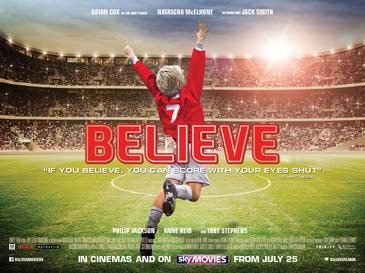 Starring:
Jack Smith, Brian Cox, Natascha McElhone, Anne Reid
In 1984 Salford, Georgie Gallagher lives with his widowed mother, Erica (Natascha McElhone).
2
The Final Season (2007)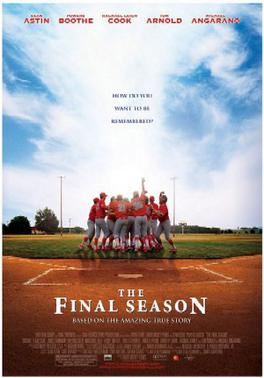 Starring:
Sean Astin, Powers Boothe, Rachael Leigh Cook, Jesse Henecke
This is the true story of Kent Stock, who in 1991 takes on what he perceives as the job of a lifetime as head coach of the Norway High School Tigers baseball team, which has won 19 state titles and has a baseball tradition in Iowa tantamount to that of the New York Yankees nationally.
3
The Flying Scotsman (2006)

Starring:
Jonny Lee Miller, Laura Fraser, Brian Cox, Sean Brown
The film starts with Graeme Obree (Miller), who suffers from crippling bipolar disorder, cycling into a wood where he prepares to hang himself.

Starring:
Robert Duvall, Michael Keaton, Andy Gray, Finlay MacDonald
Robert Duvall plays the club manager, Gordon McLeod.

Starring:
Jimmy Smits, Maria del Mar, Jon Seda, Clifton Collins Jr.
Arturo Ortega, a man with enduring aspirations of being a competitor in professional boxing.

The Long Run is a 2000 film starring Oscar nominee Armin Mueller-Stahl as a running coach and Nthati Moshesh as a young runner.

Starring:
Sarah Megan Thomas, James Van Der Beek, Glenn Morshower, Margaret Colin
When a fiercely competitive rower fails to make the Olympic team for the second time, she reluctantly takes a coaching job at her former high school.

Starring:
Gene Hackman, Barbara Hershey, Dennis Hopper, Sheb Wooley
In 1951, Norman Dale arrives in rural Hickory, Indiana.
9
Hurricane Season (2009)

Starring:
Forest Whitaker, Isaiah Washington, Shad Moss, Taraji P. Henson
This movie is based on the true story of John Ehret High School's 2005–06 State championship team.
10
Champions (2018 - 2018)

Starring:
Anders Holm, Fortune Feimster, Andy Favreau, Josie Totah
Vince, a charismatic gym owner with no ambition lives with his younger brother Matthew, a gorgeous idiot.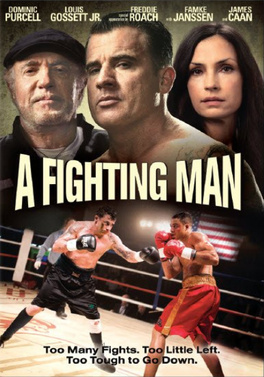 Starring:
Dominic Purcell, Kim Coates, Louis Gossett Jr., Adam Beach
A Fighting Man is a 2014 drama sports film written and directed by Damian Lee. It stars Dominic Purcell, James Caan, Louis Gossett Jr. , and Famke Janssen.

Starring:
Johan Leysen, Dominic West, Dylan Baker, Geraldine Somerville
True Blue is a film adaptation of Topolski's book of the same name.

Starring:
C. Thomas Howell, Peter Horton, Courtney Thorne-Smith, Harley Jane Kozak
Genres:
Comedy, Drama, Romance
Monroe Clark moves to California to pursue a law career.

Starring:
Colin Firth, Ruth Gemmell, Luke Aikman, Bea Guard
Genres:
Comedy, Drama, Romance
Hornby adapted the book for the screen and fictionalised the story, concentrating on Arsenal's First Division championship-winning season in 1988–89 and its effect on the protagonist's romantic relationship.

Starring:
Steve Howey, Mike Vogel, Sophia Bush, Cameron Richardson
Genres:
Action, Drama, Romance
Supercross is a 2005 American action film directed by Steve Boyum and starring Steve Howey and Mike Vogel.

Starring:
John Hurt, Gregory Jones, Mick Dillon, Ann Bell
Genres:
Biography, Drama, Romance
The film is based on the true story of Bob Champion (portrayed by John Hurt), who was diagnosed with testicular cancer in 1979.
17
Mike Bassett: Manager (2005 - 2005)

Genres:
Comedy, Drama, Sport
.

Starring:
Dennis Christopher, Dennis Quaid, Daniel Stern, Jackie Earle Haley
Genres:
Comedy, Drama, Romance
Breaking Away is a 1979 American coming of age comedy-drama film produced and directed by Peter Yates and written by Steve Tesich.

Starring:
Brandon Routh, Gil Birmingham, Crystal Allen, Chelsea Ricketts
A mixed-blood Native American, Joe Logan aka "Logan the Legend" is eager to modernize his reservation's casino by expanding on the land of his ancestors, but first he must prove himself to his father, the traditionalist Tribal Chairman.
20
Carry on Abroad (1972)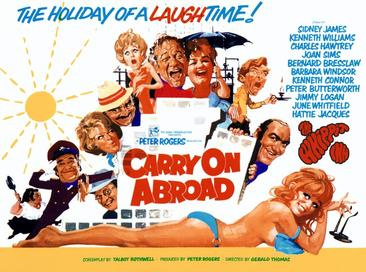 Starring:
Sidney James, Kenneth Williams, Charles Hawtrey, Joan Sims
The film opens with pub landlord and frequent holidaymaker Vic Flange (Sid James) openly flirting with the sassy saucepot widow Sadie Tompkins (Barbara Windsor) as his battleaxe wife, Cora (Joan Sims), looks on with disdain.