Movies You Should Watch If You Like Kansas City Bomber (1972)
Movies like Kansas City Bomber (1972).
33 items, 1207 votes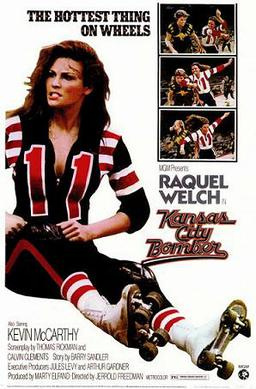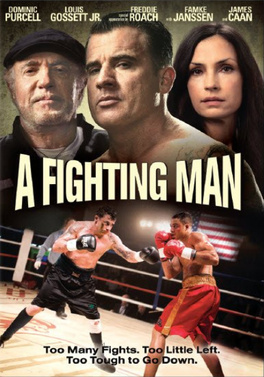 Starring:
Dominic Purcell, Kim Coates, Louis Gossett Jr., Adam Beach
A Fighting Man is a 2014 drama sports film written and directed by Damian Lee. It stars Dominic Purcell, James Caan, Louis Gossett Jr. , and Famke Janssen.
2
The Last American Hero (1973)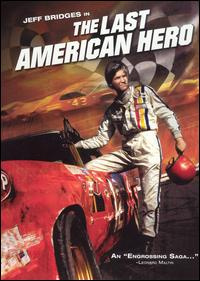 Starring:
Jeff Bridges, Valerie Perrine, Geraldine Fitzgerald, Ned Beatty
The Last American Hero (also known as Hard Driver) is a 1973 sports drama film based on the true story of American NASCAR driver Junior Johnson.

Starring:
Harry Connick Jr., Shawn Salinas, Michelle Johnson, Mike Starr
Tripp Spence (Harry Connick, Jr.
4
Across the Tracks (1990)

Starring:
Ricky Schroder, Brad Pitt, Carrie Snodgress, David Anthony Marshall
Across the Tracks is a 1991 American drama film about track and field directed and written by Sandy Tung.
5
Snake & Mongoose (2013)

Starring:
Jesse Williams, Richard Blake, Ashley Hinshaw, Kim Shaw
The untold story of how Southern California drag racers, Don "The Snake" Prudhomme and Tom "The Mongoose" McEwen combined with corporate giants to change the face of sports and ultimately became the most famous rivalry in racing history.

Starring:
Carla Gugino, Marley Shelton, Ellen Burstyn, David Boreanaz
In 1971, Cathy Rush, a woman ahead of her time, takes a job as the head women's basketball coach at Immaculata College.
7
The Game of Their Lives (2005)

Starring:
Wes Bentley, Gerard Butler, Gavin Rossdale, Jay Rodan
Genres:
Drama, History, Sport
The film is based on the true story of the 1950 U. S.

Madison is a 2001 American sports drama film directed by William Bindley, about APBA hydroplane racing in the 1970s that is based on a true story.
9
Talent for the Game (1991)

Starring:
Edward James Olmos, Lorraine Bracco, John E. Coleman, Jeff Corbett
Talent for the Game is a 1991 film directed by Robert M. Young and starring Edward James Olmos, Lorraine Bracco, Terry Kinney, Jamey Sheridan, and Jeff Corbett.

Starring:
Jon Voight, Faye Dunaway, Ricky Schroder, Jack Warden
Billy Flynn (Jon Voight) is an ex-boxing champion in the city of Hialeah, Florida, who is trying to settle down as a horse trainer after giving up his boxing title.
11
Something for Joey (1977)

Starring:
Geraldine Page, Gerald S. O'Loughlin, Marc Singer, Jeff Lynas
Joey battled leukemia since the age of three, and was one of the first children to undergo chemotherapy for the disease.

Starring:
Hector Echavarria, Steven Yaffee, Nicholas Campbell, Jordan Madley
Genres:
Action, Drama, Sport
Unrivaled is a 2010 American-Canadian action drama film directed by Warren P. Sonoda and written, produced and starring Hector Echavarria.

Starring:
Mariel Hemingway, Scott Glenn, Patrice Donnelly, Kenny Moore
Personal Best is a 1982 American drama film written, produced, and directed by Robert Towne.
14
3: the Dale Earnhardt Story (2004)

Starring:
Barry Pepper, Elizabeth Mitchell, Ernest Whitted, Andrea Powell
Genres:
Biography, Drama, Sport
3: The Dale Earnhardt Story is a 2004 television movie produced by ESPN depicting the life of NASCAR driver Dale Earnhardt.

Starring:
Jimmy Smits, Maria del Mar, Jon Seda, Clifton Collins Jr.
Arturo Ortega, a man with enduring aspirations of being a competitor in professional boxing.

Starring:
Stacy Keach, Jeff Bridges, Susan Tyrrell, Candy Clark
Billy Tully, a boxer past his prime, goes to a gym in Stockton, California to get back into shape and spars with Ernie Munger, an 18-year-old he meets there.

Starring:
Nick Nolte, Mary McDonnell, J.T. Walsh, Ed O'Neill
Pete Bell, a college basketball coach for the Western University Dolphins in Los Angeles, is under a lot of pressure.

Starring:
Lenora Crichlow, Phil Davis, Jamie Howard, Jahvel Hall
Athlete Shanaya Andrews (Lenora Crichlow) competes against Lisa Temple (Lily James) at a local level.
19
Monday Night Mayhem (2002)

Starring:
John Turturro, John Heard, Kevin Anderson, Nicholas Turturro
Monday Night Mayhem is a 2002 television film about the origin of ABC's television series Monday Night Football. It debuted on the U. S.
20
Days of Thunder (1990)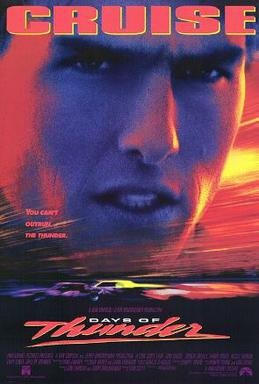 Starring:
Tom Cruise, Nicole Kidman, Robert Duvall, Randy Quaid
Genres:
Action, Drama, Sport
Cole Trickle is a young racer from Eagle Rock, California, with years of experience in open-wheel racing, winning championships with the World of Outlaws.