Most Similar Movies to Peel (2019)
Watch movies if you like Peel (2019).
21 items, 623 votes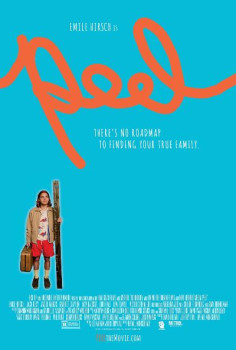 1
Happy New Year, Colin Burstead (2018)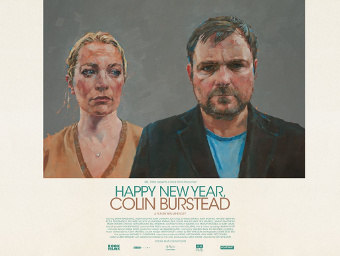 Starring:
Neil Maskell, Sura Dohnke, Marvin Maskell, Nicole Nettleingham
Colin (Neil Maskell) rents a country house in Dorset for his extended family to celebrate the New Year.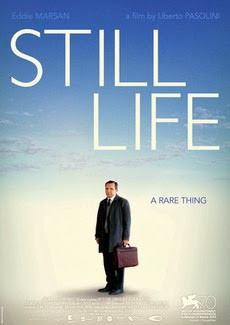 Starring:
Eddie Marsan, Joanne Froggatt, Karen Drury, Andrew Buchan
John May is a man struggling with loneliness who works the Bona Vacantia office in the Kennington Town Hall in London, where his main responsibility is locating the next of kin of people found dead in the district with no will and testament.
3
Finding John Christmas (2003)

Starring:
Valerie Bertinelli, William Russ, David Cubitt, Jennifer Pisana
Genres:
Drama, Family, Fantasy
When a photojournalist (David Cubitt) in the fictional Bay City photographs a mysterious stranger performing an act of bravery, the act quickly becomes headline news and the town dubs the stranger "John Christmas".

Starring:
Angel Aviles, Seidy Lopez, Jacob Vargas, Devine
Mi Vida Loca tells the story of young Mexican-American women in Los Angeles and the struggles they have in a life of poverty and early motherhood while being members of an infamous street gang.

Starring:
Sean Penn, Michelle Pfeiffer, Dakota Fanning, Dianne Wiest
I Am Sam (stylized i am sam) is a 2001 American drama/melodrama film co-written and directed by Jessie Nelson, and starring Sean Penn as a father with an intellectual disability, Dakota Fanning as his bright and inquisitive daughter, and Michelle Pfeiffer as his lawyer.
6
We Are Your Friends (2015)

Starring:
Zac Efron, Wes Bentley, Emily Ratajkowski, Jonny Weston
Genres:
Drama, Music, Romance
Cole Carter (Zac Efron), a former track star, college dropout, and struggling 23-year-old DJ in the electronic dance music (EDM) scene, dreams of becoming a major record producer.
7
Across the Tracks (1990)

Starring:
Ricky Schroder, Brad Pitt, Carrie Snodgress, David Anthony Marshall
Across the Tracks is a 1991 American drama film about track and field directed and written by Sandy Tung.

Starring:
Ving Rhames, Alfre Woodard, Jesika Reynolds, Mykelti Williamson
Holiday Heart (Ving Rhames) is a gay African American man who performs as a drag queen at a popular nightclub in Chicago.
9
Imaginary Heroes (2004)

Starring:
Sigourney Weaver, Jeff Daniels, Emile Hirsch, Michelle Williams
Matt Travis is good-looking, popular, and his school's best competitive swimmer, so everyone is shocked when he inexplicably commits suicide.
10
King of California (2007)

Starring:
Michael Douglas, Evan Rachel Wood, Willis Burks II, Laura Kachergus
16-year-old Miranda has been abandoned by her mother, and has dropped out of school.
11
The Darkest Hour (2011)

Starring:
Emile Hirsch, Olivia Thirlby, Max Minghella, Rachael Taylor
Genres:
Action, Adventure, Horror
Americans Ben and Sean (Max Minghella and Emile Hirsch) travel to Moscow to sell their social networking/party locating software.
12
The Deep End of the Ocean (1999)

Starring:
Michelle Pfeiffer, Treat Williams, Whoopi Goldberg, Jonathan Jackson
During her high school reunion in a crowded hotel lobby, Beth Cappadora's (Michelle Pfeiffer) 3-year-old son Ben vanishes.
13
Definitely, Maybe (2008)

Starring:
Ryan Reynolds, Rachel Weisz, Abigail Breslin, An Nguyen
Genres:
Comedy, Drama, Romance
Will Hayes works at an advertising agency in New York City and is in the midst of a divorce.
14
Papadopoulos & Sons (2012)

Starring:
Carl Rice, Stephen Dillane, Selina Cadell, Frank Dillane
Greek immigrant Harry Papadopoulos has got it all: a mansion house, awards and a super rich lifestyle as a successful entrepreneur reigning over a financial empire in the food industry.
15
The Dangerous Lives of Altar Boys (2002)

Starring:
Kieran Culkin, Jena Malone, Emile Hirsch, Vincent D'Onofrio
Set in the early 1970s in the suburban town of Savannah, Georgia, the film follows the lives of protagonist Francis Doyle, and three of his friends, Tim Sullivan, Wade Scalisi and Joey Anderson.
16
The Parting Glass (2018)

Starring:
Denis O'Hare, Anna Paquin, Cynthia Nixon, Melissa Leo
The Parting Glass is a 2018 American-Canadian drama film written by Denis O'Hare, directed by Stephen Moyer and starring Ed Asner, Rhys Ifans, Melissa Leo, Cynthia Nixon, Anna Paquin and O'Hare.

Starring:
Daniel Craig, David Morrissey, Kelly Macdonald, Julie Graham
The film's central character, Ray (Daniel Craig), has schizophrenia. The story begins with Ray's discharge from psychiatric hospital.
18
What's Cooking? (2000)

Starring:
Joan Chen, Julianna Margulies, Mercedes Ruehl, Victor Rivers
Genres:
Comedy, Drama, Romance
What's Cooking? may refer to: What's Cooking? (film), a 2000 British/American comedy-drama film What's Cooking? (British TV series), a British lifestyle show What's Cooking? (Australian TV series), an Australian cooking television series.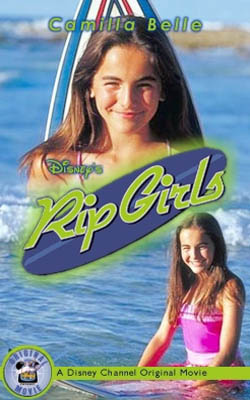 Starring:
Camilla Belle, Dwier Brown, Stacie Hess, Brian Stark
Genres:
Drama, Family, Romance
Sydney Miller is a 13-year-old girl who was born in Hawaii and moved away at a young age after the death of her mother, who she barely remembers.

Starring:
Leo Minaya, Jack Kesy, Darra Like Dat Boyd, Madalyn McKay
A young, paralyzed, gay athlete attempts to live his life in a situation far from desirable.