Movies Most Similar to La Belle Époque (2019)
Watch these movies if you like La Belle Époque (2019).
15 items, 395 votes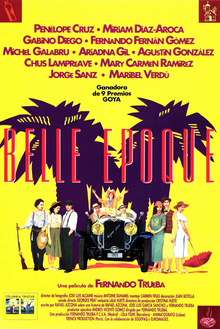 Starring:
Emmanuelle Devos, Geoffrey Carey, Thierry Bosc, Olivier Rabourdin
Genres:
Comedy, Drama, Romance
Nora Cotterelle, a woman in her 30s is caring for her ill father, Louis Jenssens.
2
The Intouchables (2011)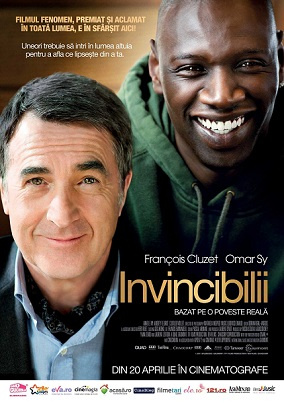 Starring:
François Cluzet, Omar Sy, Anne Le Ny, Audrey Fleurot
Genres:
Biography, Comedy, Drama
At night in Paris, Driss (Sy) is driving Philippe's (Cluzet) Maserati Quattroporte at high speed.

Starring:
Romain Duris, Vanessa Paradis, Julie Ferrier, François Damiens
The bulk of the story takes place in Monaco.
4
The Great Beauty (2013)

Starring:
Toni Servillo, Carlo Verdone, Sabrina Ferilli, Carlo Buccirosso
The film opens with a quote from Céline's Journey to the End of the Night: "Traveling is very useful: it makes your imagination work.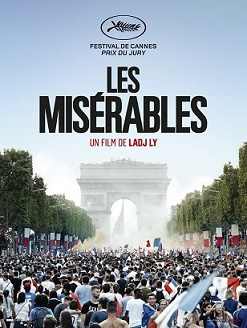 Starring:
Damien Bonnard, Alexis Manenti, Djebril Zonga, Issa Perica
Genres:
Crime, Drama, Thriller
The film begins with images of the crowd in Paris celebrating the victory of the French team at the 2018 FIFA World Cup in the Avenue des Champs-Élysées, which had been perceived and celebrated in France as a moment of brotherhood between people of different social classes or ethnicities.
6
Sorry We Missed You (2019)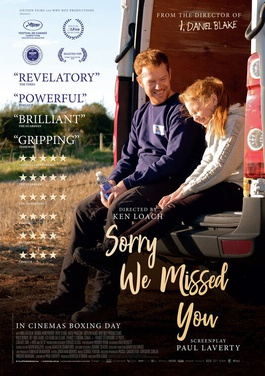 Starring:
Kris Hitchen, Debbie Honeywood, Rhys Stone, Katie Proctor
Ricky (Kris Hitchen) and his family have been fighting an uphill struggle against debt since the 2008 financial crash.
7
Definitely, Maybe (2008)

Starring:
Ryan Reynolds, Rachel Weisz, Abigail Breslin, An Nguyen
Genres:
Comedy, Drama, Romance
Will Hayes works at an advertising agency in New York City and is in the midst of a divorce.

Starring:
Vincent Cassel, François Cluzet, Lola Le Lann, Alice Isaaz
Genres:
Comedy, Drama, Romance
Two divorced fathers, Antoine and Laurent, take Louna and Marie, daughters aged 17 and 18, on holiday in Corsica, where one of them finds himself seduced by the other's 17-year-old daughter.
9
Portrait of a Lady on Fire (2019)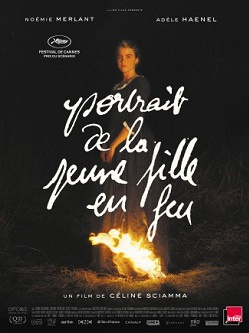 Starring:
Noémie Merlant, Adèle Haenel, Luàna Bajrami, Valeria Golino
At the end of the eighteenth century, Marianne, a painter, is teaching an art class in France.

Starring:
Jean Dujardin, Bérénice Bejo, John Goodman, James Cromwell
Genres:
Comedy, Drama, Romance
The Artist is a 2011 French comedy-drama film in the style of a black-and-white silent film or part-talkie.

Starring:
Catherine Deneuve, Daniel Auteuil, Laurence Côte, Benoît Magimel
Genres:
Crime, Drama, Romance
Justin, a ten-year-old boy living in a small town in the Rhône-Alpes region, is awaken in the middle of the night.
12
Carry on Abroad (1972)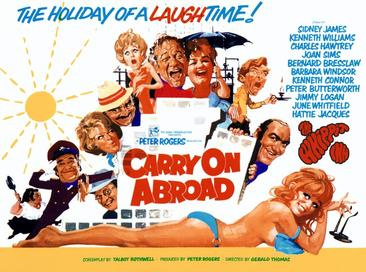 Starring:
Sidney James, Kenneth Williams, Charles Hawtrey, Joan Sims
The film opens with pub landlord and frequent holidaymaker Vic Flange (Sid James) openly flirting with the sassy saucepot widow Sadie Tompkins (Barbara Windsor) as his battleaxe wife, Cora (Joan Sims), looks on with disdain.
13
Love Me If You Dare (2003)

Starring:
Guillaume Canet, Marion Cotillard, Thibault Verhaeghe, Joséphine Lebas-Joly
Genres:
Comedy, Drama, Romance
The film begins where a little girl, Sophie, is being bullied by other children.
14
The Women on the 6th Floor (2010)

Starring:
Fabrice Luchini, Sandrine Kiberlain, Natalia Verbeke, Carmen Maura
Jean-Louis Joubert is a stockbroker living with his wife Suzanne, who does not work, in a large apartment.
15
Camille Rewinds (2012)

Starring:
Noémie Lvovsky, Samir Guesmi, Judith Chemla, India Hair
Genres:
Comedy, Drama, Romance
On her way to a party Camille consults a quirky clockmaker because she needs to have her watch fixed.