Movies Like Mektoub, My Love: Canto Uno (2017)
Watch movies if you like Mektoub, My Love: Canto Uno (2017).
35 items, 1322 votes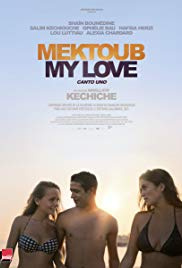 1
Dreaming About You (1992)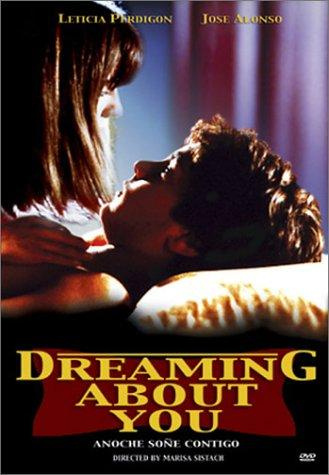 Starring:
Martín Altomaro, Leticia Perdigón, Socorro Bonilla, Moisés Iván Mora
It's summer break, so Toto (Altomaro) and Quique (Mora) can dream their life away by biking around their neighbourhood and spying on Quique's maid, Chabelita (Aguirre).
2
The Tit and the Moon (1994)

Starring:
Biel Duran, Mathilda May, Gérard Darmon, Miguel Poveda
The film is about a nine-year-old boy's (Biel Durán as Tete) obsession with women's breasts. Tete becomes jealous of his baby brother who is breast fed by their mother.

Starring:
Martin Buch, Mille Dinesen, Rasmus Botoft, Therese Damsgaard
Swinger or swingers may refer to:.

Starring:
Romain Duris, Vanessa Paradis, Julie Ferrier, François Damiens
The bulk of the story takes place in Monaco.
5
My Name Is Tanino (2002)

Starring:
Corrado Fortuna, Rachel McAdams, Frank Crudele, Mary Long
Gaetano Mendolìa, nicknamed Tanino, is a native of the fictional Castelluzzo del Golfo, a small seaside resort in the province of Trapani, Sicily.
6
Love at First Child (2015)

Starring:
Isabelle Carré, Patrick Bruel, Alice de Lencquesaing, Thomas Solivérès
Love at First Child (original title: Ange et Gabrielle) is a 2015 French romantic comedy film directed by Anne Giafferi and starring Isabelle Carré and Patrick Bruel.

Starring:
Adriano Celentano, Ornella Muti, Adolfo Celi, Milla Sannoner
Cristina, the princess of a fictional monarchical state named Saint Tulipe, is visiting Rome with her father, Gustavo VI, who is trying to appeal to Italy's national bank for a loan to buoy his country's financial crisis.

Starring:
Condola Rashad, Justin Kirk, Jennifer Tilly, Jason Day
The plot is set in New York City over three days in the lives of 10 different characters who interact with each other in various sexual encounters which follows from one character to the next.
9
Kiki, Love to Love (2016)

Starring:
Natalia de Molina, Álex García, Jacobo Sánchez, Silvia Rey
Kiki, Love to Love (Spanish: Kiki, el amor se hace) is a 2016 Spanish comedy film directed by Paco León. It is a remake of the Australian sex comedy The Little Death.
10
A Good Old Fashioned Orgy (2011)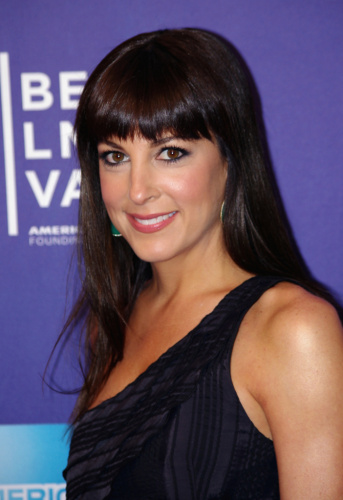 Starring:
Jason Sudeikis, Leslie Bibb, Tyler Labine, Lake Bell
Eric (Jason Sudeikis) is a 30something perpetual adolescent who lives to party, holding lavish theme-events with his friends using his father's large house in the Hamptons.
11
Mektoub, My Love: Intermezzo (2019)

Genres:
Comedy, Drama, Romance
In 1994, Ophélie discovers she is pregnant with her lover's child even though she is engaged and due to marry her fiancé soon.
12
French Fried Vacation (1978)

Starring:
Josiane Balasko, Luis Rego, Marie-Anne Chazel, Michel Blanc
Gigi, Jerome, Christiane, Jean-Claude, and Bernard visit a resort in the Ivory Coast, the Club Med village of Assinie.

Starring:
Jack Ryder, Jodi Albert, Andrew Lee Potts, Luke de Woolfson
Too insecure to approach the girl of his dreams, Danny (Jack Ryder) takes a job at his local movie house where she works, only to learn his first day is her last.

Starring:
Marie-Josée Croze, Virginie Ledoyen, Axelle Laffont, Waël Sersoub
MILF is a 2018 French comedy film directed by Axelle Laffont, written by Jérôme L'hotsky and Stéphane Kramer, and starring Marie-Josée Croze, Virginie Ledoyen, and Axelle Laffont.
15
Blue Is the Warmest Colour (2013)

Starring:
Léa Seydoux, Adèle Exarchopoulos, Salim Kechiouche, Aurélien Recoing
Blue Is the Warmest Colour (French: La Vie d'Adèle – Chapitres 1 & 2; French pronunciation: ​[la vi d‿adɛl ʃa.
16
Ginger and Cinnamon (2003)

Starring:
Stefania Montorsi, Giampaolo Morelli, Martina Merlino, Alberto Cucca
While vacationing on the Greek Isle of Love, a repressed 30-year-old Stefania reluctantly plays chaperon to her precocious and sometimes annoying 14-year-old niece, Meggy, who plans to lose her virginity before the summer is over.
17
Blame It on Rio (1984)

Starring:
Michael Caine, Michelle Johnson, Demi Moore, Joseph Bologna
Matthew Hollis is married to Karen, and father to teenaged daughter, Nikki.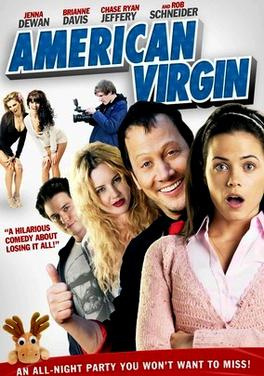 Starring:
Elisabeth Moss, Stephen Brian Jones, Andrew Thaman, Charles Socarides
Virgin is a 2003 American drama film directed by Deborah Kampmeier and starring Elisabeth Moss, Robin Wright Penn and Daphne Rubin-Vega.
19
Poetical Refugee (2000)

Starring:
Sami Bouajila, Élodie Bouchez, Bruno Lochet, Aure Atika
Like Voltaire's Candide in his eponymous novel, Jallel, a young North-African man, dreaming of better prospects, immigrates illegally to France.

Starring:
Jacques Weber, Michel Boujenah, Emmanuelle Béart, Penélope Cruz
Don Juan is a 1998 film directed and written by Jacques Weber, starring Penélope Cruz and Emmanuelle Béart. The screenplay was based on the play Dom Juan by Molière.