Movies to Watch If You Like Swingers (2018)
Watch these movies if you like Swingers (2018).
14 items, 377 votes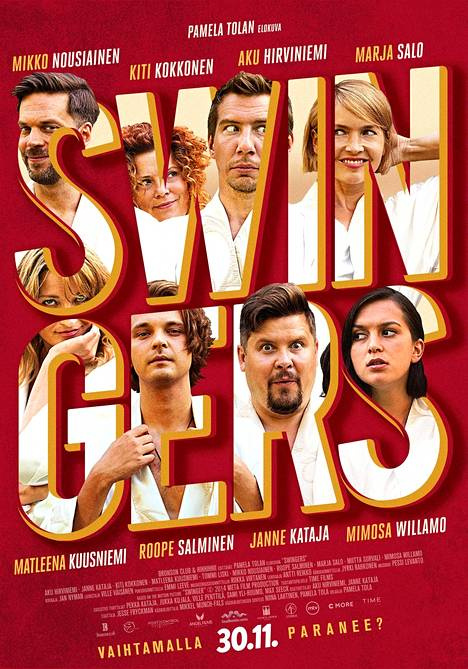 1
A Good Old Fashioned Orgy (2011)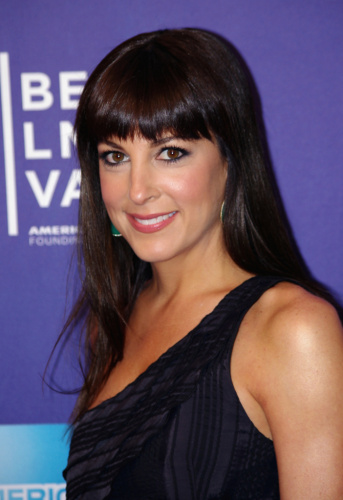 Starring:
Jason Sudeikis, Leslie Bibb, Tyler Labine, Lake Bell
Eric (Jason Sudeikis) is a 30something perpetual adolescent who lives to party, holding lavish theme-events with his friends using his father's large house in the Hamptons.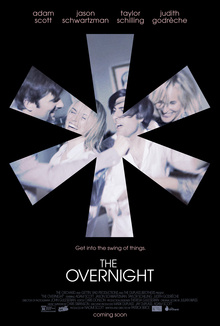 Starring:
Adam Scott, Taylor Schilling, Jason Schwartzman, Judith Godrèche
The Overnight is a 2015 American sex comedy film written and directed by Patrick Brice, and starring Adam Scott, Taylor Schilling, Jason Schwartzman, and Judith Godrèche.

Starring:
Robin Williams, Nathan Lane, Gene Hackman, Dianne Wiest
Armand Goldman is the openly-gay owner of a drag club in South Beach called The Birdcage; his life partner Albert, an effeminate and flamboyant man, plays Starina, the star attraction of the club.
4
My Best Friend's Wife (2001)

Starring:
John Stamos, Daniel London, Meredith Salenger, Tara Westwood
Roberto Cordova is a middle-aged Neapolitan doctor who has to go to America for a major surgery.
5
The Swing of Things (2020)

Starring:
Chord Overstreet, Olivia Culpo, Luke Wilson, Aleksander Vayshelboym
Bad weather diverts Tom and Laura Jane from their Bahamas dream wedding.

Starring:
Jirí Langmajer, Marika Sarah Procházková, Hynek Cermák, Viktorie Cermáková
Two couples, both married for over 20 years. They have been friends for a long time, and live next door with their front gardens connected.

Starring:
Guy Pearce, Kylie Minogue, Jesse Denyer, Kotan Jacob
Swinging Safari is a 2018 Australian comedy-drama film starring Guy Pearce, Kylie Minogue, Radha Mitchell, Julian McMahon, Asher Keddie, and Jeremy Sims.

Starring:
Jean Dujardin, Gilles Lellouche, Géraldine Nakache, Priscilla de Laforcade
A series of short films set around the theme of infidelity.
9
Slut in a Good Way (2018)

Slut in a Good Way (French: Charlotte a du fun) is a Canadian comedy-drama film from Quebec, directed by Sophie Lorain and released in 2018.
10
Someone Marry Barry (2014)

Starring:
Tyler Labine, Damon Wayans Jr., Hayes MacArthur, Thomas Middleditch
Someone Marry Barry is a 2014 American romantic comedy directed and written by Rob Pearlstein and starring Tyler Labine, Lucy Punch, Damon Wayans, Jr.
11
On a Magical Night (2019)

Starring:
Chiara Mastroianni, Benjamin Biolay, Vincent Lacoste, Kolia Abiteboul
A college lecturer Maria has been married to Richard for twenty years.
12
10 Rules for Sleeping Around (2013)

Starring:
Tammin Sursok, Virginia Williams, Chris Marquette, Jesse Bradford
10 Rules for Sleeping Around is a 2013 American screwball romantic sex comedy film written, produced, and directed by Leslie Greif and starring Jesse Bradford, Chris Marquette, Tammin Sursok, Virginia Williams and Reid Ewing.
13
Carry on Abroad (1972)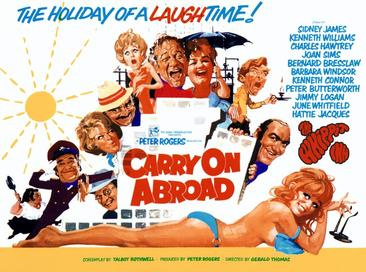 Starring:
Sidney James, Kenneth Williams, Charles Hawtrey, Joan Sims
The film opens with pub landlord and frequent holidaymaker Vic Flange (Sid James) openly flirting with the sassy saucepot widow Sadie Tompkins (Barbara Windsor) as his battleaxe wife, Cora (Joan Sims), looks on with disdain.
14
Rifkin's Festival (2020)

Starring:
Steve Guttenberg, Gina Gershon, Christoph Waltz, Richard Kind
Rifkin's Festival is a 2020 comedy film, written and directed by Woody Allen.