Movies Like Rifkin's Festival (2020)
Movies to watch if you like Rifkin's Festival (2020).
15 items, 404 votes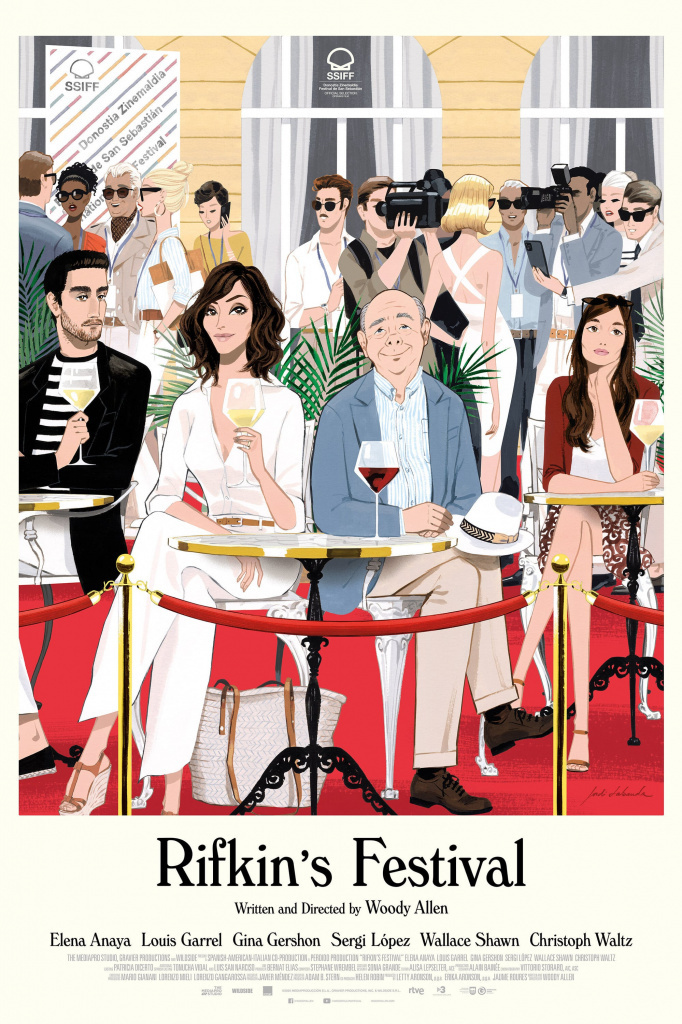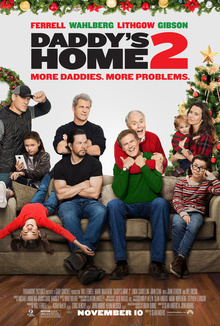 Starring:
Will Ferrell, Mark Wahlberg, Mel Gibson, John Lithgow
After finally becoming friends, Brad Whitaker and Dusty Mayron have a co-dad system where Dusty's two children, Megan and Dylan, take turns at each father's house.
2
Last of the Red Hot Lovers (1972)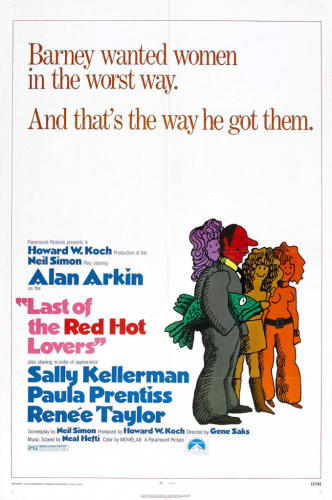 Starring:
Alan Arkin, Sally Kellerman, Paula Prentiss, Renée Taylor
Waking up beside his wife and bored with his life, seafood restaurant owner Barney Cashman finds the flirtation of Elaine Navazio appealing enough that he arranges a rendezvous at his mother's apartment.
3
On a Magical Night (2019)

Starring:
Chiara Mastroianni, Benjamin Biolay, Vincent Lacoste, Kolia Abiteboul
A college lecturer Maria has been married to Richard for twenty years.

Starring:
Mia Farrow, Dianne Wiest, Mike Starr, Paul Herman
Joe, the narrator, relates how two burglars got involved in a radio game after picking up the phone during a home burglary.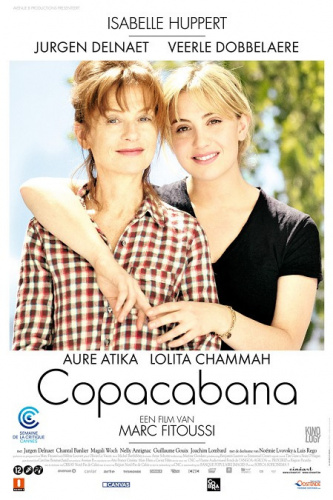 Starring:
Isabelle Huppert, Aure Atika, Lolita Chammah, Jurgen Delnaet
Copacabana is a 2010 French comedy film directed by Marc Fitoussi and starring Isabelle Huppert.
6
A Nanny for Christmas (2010)

Starring:
Emmanuelle Vaugier, Dean Cain, Richard Ruccolo, Cynthia Gibb
A Nanny for Christmas is a 2010 comedy direct-to-video film, directed by Michael Feifer with a screenplay by Michael Ciminera and Richard Gnolfo.

Starring:
Adam Sandler, Chris Rock, Steve Buscemi, Rachel Dratch
Sarah Lustig and Tyler Cortice are one week away from getting married.

Starring:
Ryan Phillippe, Anna Paquin, Luke Wilson, Riley Thomas Stewart
Scott (Ryan Phillippe) is a man who has been in and out of rehabilitation for 10 years and is haunted by the ghost of his dead mother pressing him to return home to the family he turned his back on years ago.
9
A Midsummer Night's Sex Comedy (1982)

Starring:
Woody Allen, Mia Farrow, José Ferrer, Julie Hagerty
It is 1906 in upstate New York.
10
Life of the Party (2018)

Starring:
Melissa McCarthy, Matt Walsh, Molly Gordon, Ben Falcone
After dropping off their 22-year-old daughter Maddie to her senior year at Decatur University in Atlanta, Dan tells Deanna that he wants a divorce because he has fallen in love with another woman, realtor Marcie.
11
Broadway Danny Rose (1984)

Starring:
Woody Allen, Mia Farrow, Nick Apollo Forte, Sandy Baron
The story of Danny Rose (Woody Allen) is told in flashback, an anecdote shared amongst a group of comedians over lunch at New York's Carnegie Deli.

Starring:
Scott Cohen, John Stamos, Annabeth Gish, Paulina Porizkova
The film tells the story of a man (Scott Cohen) who discovers his wife (Annabeth Gish) is having an affair, and the consequences of their resulting relationship with the mistress (Paulina Porizkova).
13
Love, Wedding, Marriage (2011)

Starring:
Mandy Moore, Kellan Lutz, James Brolin, Jane Seymour
Ava (Mandy Moore) and Charlie (Kellan Lutz) are newlyweds that have been inspired by the 30-year marriage of Ava's parents, Bradley (James Brolin) and Betty (Jane Seymour) when Ava decides to throw them a surprise anniversary party.
14
Carry on Abroad (1972)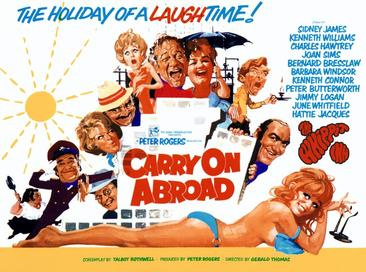 Starring:
Sidney James, Kenneth Williams, Charles Hawtrey, Joan Sims
The film opens with pub landlord and frequent holidaymaker Vic Flange (Sid James) openly flirting with the sassy saucepot widow Sadie Tompkins (Barbara Windsor) as his battleaxe wife, Cora (Joan Sims), looks on with disdain.

Starring:
Krista Allen, Joseph Will, Maeve Quinlan, Michael Bublé
Meg Peters just can't seem to find Mr. Right, until one day she bleaches her hair blonde. Men begin to swarm around, but none she feels is Mr.