Movies Like Breaking Barbi (2019)
Movies similar to Breaking Barbi (2019).
18 items, 501 votes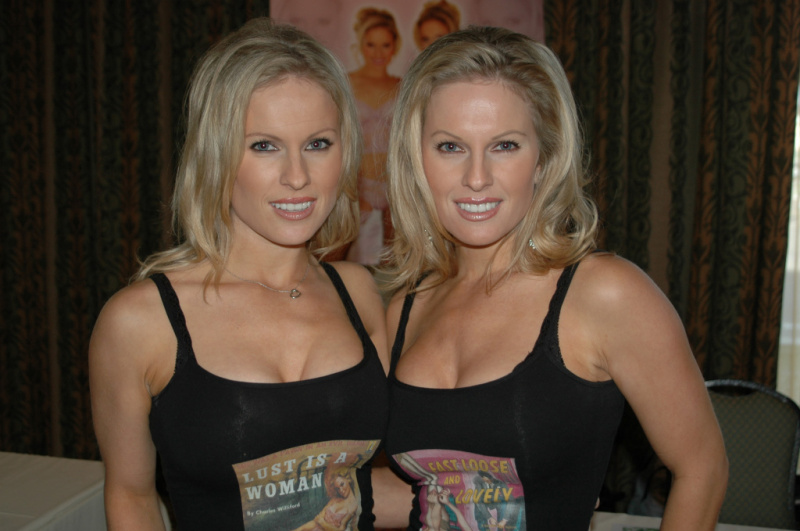 1
Legally Blonde 2: Red, White & Blonde (2003)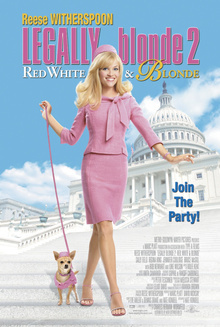 Starring:
Reese Witherspoon, Sally Field, Bob Newhart, Regina King
After the events of Legally Blonde, Elle Woods wants her Chihuahua, Bruiser, to reunite with his mother, because she would like Bruiser's mom to attend her wedding to Emmett.
Starring:
Krista Allen, Joseph Will, Maeve Quinlan, Michael Bublé
Meg Peters just can't seem to find Mr. Right, until one day she bleaches her hair blonde. Men begin to swarm around, but none she feels is Mr.

Starring:
Patton Oswalt, Johnny Knoxville, Rob Riggle, Maura Tierney
A group of children were gathered together and taken to forests for Boy Scouting in the U. S. Their parents were concerned initially but became grateful.

Starring:
Alice Foulcher, Rowan Davie, Belinda Misevski, Richard Davies
That's Not Me is an Australian independent comedy film directed by Gregory Erdstein. It was filmed between 2015 and 2016 in Melbourne, Australia, and Los Angeles, US.
5
Malibu Spring Break (2003)

Starring:
Charity Rahmer, Kristin Novak, Pilar M. Lastra, Sara Michelle Ben Av
Michelle (Rahmer) and Brianne (Novak) are two college girls who want to have a fun spring break.

Starring:
Elizabeth Banks, James Marsden, Gillian Jacobs, Sarah Wright
Meghan Miles, a newscaster for local Los Angeles TV affiliate KZLA6, is rejected for an anchor position with a network news program in favor of someone with an Asian last name.

The Stand In is a 2020 American comedy film directed by Jamie Babbit and written by Sam Bain. It stars Drew Barrymore, Michael Zegen, T. J. Miller, and Holland Taylor.
8
The Great Outdoors (1988)

Starring:
Dan Aykroyd, John Candy, Stephanie Faracy, Annette Bening
Chicagoan Chester "Chet" Ripley (John Candy), his wife, Connie (Stephanie Faracy), and their two sons, Buckley "Buck" and Ben, are on vacation at a lake resort in Pechoggin, Wisconsin during the summer.

Starring:
Jason Lee, Renée Humphrey, Jason Mewes, Carmen Llywelyn
Drawing Flies is a 1996 comedy film from Kevin Smith's View Askew Productions.
10
Meatballs Part II (1984)

Starring:
Richard Mulligan, Hamilton Camp, John Mengatti, Kim Richards
The owner of Camp Sasquatch, Giddy, tries to keep his camp open after Hershey, the owner of Camp Patton, located just across the lake, wants to buy the entire lake for Camp Patton.
11
The Beach Party at the Threshold of Hell (2006)

Starring:
Richard Riehle, Kevin Wheatley, Paul Whitty, Chandler Parker
The film is set in New America in the year 2097, two decades after a nuclear apocalypse.
12
The Dukes of Hazzard (2005)

Starring:
Seann William Scott, Johnny Knoxville, Jessica Simpson, Alice Greczyn
Cousins Bo, Luke, and Daisy Duke run a moonshine business for their Uncle Jesse in Hazzard County, Georgia.
13
He's Way More Famous Than You (2013)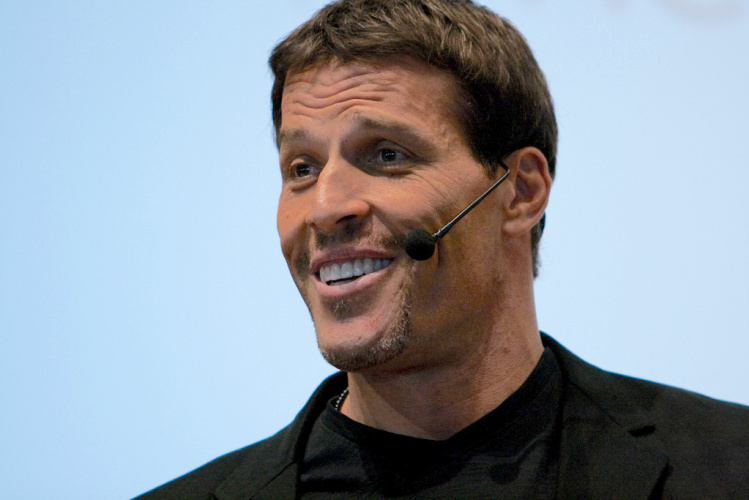 Starring:
Halley Feiffer, Ryan Spahn, Ashlie Atkinson, Michael Ausiello
When once-up-and-coming indie film starlet Halley Feiffer loses her boyfriend, her agent and her career in one fell swoop she finally realizes that something has got to change.

Starring:
Marilyn Chambers, Amy Lynn Baxter, Isabelle Fortea, Joan Gerardi
Judy is having trouble drumming up business for her vegetarian restaurant, and the landlord gives her four days to pay off the mortgage.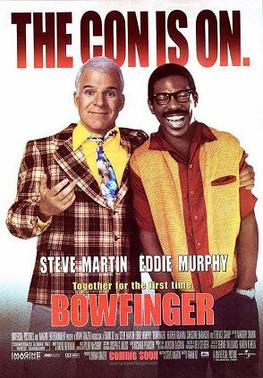 Starring:
Steve Martin, Eddie Murphy, Heather Graham, Christine Baranski
B movie film producer Bobby Bowfinger has saved up to direct a movie for his entire life—he now has $2,184 to pay for production costs.
16
The Very Excellent Mr. Dundee (2020)

Starring:
Luke Bracey, Mel Gibson, Chevy Chase, Luke Hemsworth
The Very Excellent Mr.
17
Waiting for Guffman (1996)

Starring:
Christopher Guest, Fred Willard, Catherine O'Hara, Parker Posey
In the fictional small town of Blaine, Missouri, a handful of residents prepare to put on a community theater production led by eccentric director Corky St.

Starring:
Sherrie Rose, James Summer, Amy Lynn Baxter, Cari Mayor
A less-than-elite group of college coeds pursue sexual adventure and bits of revenge, and actually do some of the work they are expected to do at a resort over the summer.